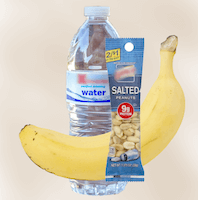 Much of the time, in the day to day reality of human communities, we are presented opportunities to provide small services to others. Set aside good customer service, a dignifying thing in itself. Consider the moments when you are confronted with a basic human need which you can easily meet.
The light rail system in the Valley of the Sun sadly reflects that many have become blind or ignorant of small kindnesses. They have carefully non-human cartoon figures illustrating yielding a seat to those less physically fit to stand. Decent men and healthy younger women stand up when an elder, a pregnant woman, or someone with an infirmity or burdened down with small children and packages boards a train. We all used to understand that. When people follow such a custom, they render a small service to the person given a seat and make themselves and, by observation, the immediate environment of that car a little better.
We all pass by panhandlers. Many deserve to be passed by and are made worse if given the spare change for which they ask. Yet, if we are not so hurried or jaded, we will also see a real need from time to time.
I always cast back to an encounter at a Phoenix-area gas station. I was living in Tucson, had come up for some training for the weekend, and needed to refuel before returning home. I started refueling and quickly walked to the convenience store to pick up a cold bottle of water and a snack. As I stepped off from the fueling island, I noticed a gaunt, sun-beaten man of indeterminate age, moving across the sun-baked gas station concrete.
My food and water order adjusted. I quickly entered the store, grabbed two ice-cold water bottles for a dollar apiece, plus two plastic tubes of peanuts for a dollar total, plus two bananas for a dollar or so. I had them put in two small bags, paid, and made it back out in time to intercept the fellow I had spotted.
"Here, buddy, it's hot out today, so how about a cold bottle of water?" As I said this, I observed him respond positively, handed him one of the bags, and accepted his thanks. I got back to my task of hanging up the fuel pump nozzle, securing the gas cap, closing the cover, noting and resetting the mileage to measure the new fuel load's performance, and moving out smartly, homeward bound.
I have no idea what happened to the stranger since that moment. I only know that I received a clear internal message to render that small service, to provide a bottle of water, a banana as something soft for bad teeth, and for some of the electrolytes needed in the heat, plus the concentrated energy of a small tube of salted peanuts. It was a trivial expenditure of money and effort to me. Indeed the toughest part was deciding to make hand-to-hand contact with a lean strange man, obviously living rough, instead of keeping a safe distance.
This is not to counsel folly or recklessness. It was broad daylight, the man did not appear impaired or aggressive, there were other people in the area and I was in good shape, in my 30s. So, providing the small service of a bottle of water and a light meal was minimally risky as well as minimally costly. Yet, that man was shown on that day that he was valued as a fellow human being, a man, an image-bearer whether or not he knew the Scripture.
Published in Group Writing