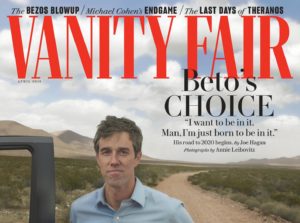 Robert Francis "Beto" O'Rourke began his presidential run with a Vanity Fair cover photo by Annie Leibovitz. It proved to be the high-water mark of his campaign.
Since then, Beto's run has been a comedy of errors. A Kerouac-style vision quest driving aimlessly around the country that he journaled on his web diary. Instagramming a gross dental appointment. Leaping on tables, windmilling his arms, and shouting about the promise of hope to help change what is possible for the future of hopeful promises.
Gassing on about vagaries made him a media darling when he was up against Texas Sen. Ted Cruz. But on the big stage he seemed, and still seems, shocked that the parade marched on without him. From weak debates to stump flubs to utter policy cluelessness, some white male billionaires just can't catch a break.
When Beto got desperate, he started speaking the quiet part out loud. "Hell yes, we're going to take your AR-15!" he shouted from the debate stage, hawking a T-shirt with the quote minutes later. Red-state Democrats rushed to the cameras insisting they disagreed with the former congressman.
He promised to tax churches that disagree with his LGBTQ weathervane at any given moment. "There can be no reward, no benefit, no tax break for anyone or any institution, any organization in America, that denies the full human rights and the full civil rights of every single one of us," Beto said.
That would cancel the First and Second amendments; next, he might suggest quartering troops in our homes. Alas, with his departure, Beto's forced march through the Bill of Rights has ended in defeat.
Hopefully, his supporters can console themselves with one of the other 162 candidates running for the Democrat nomination.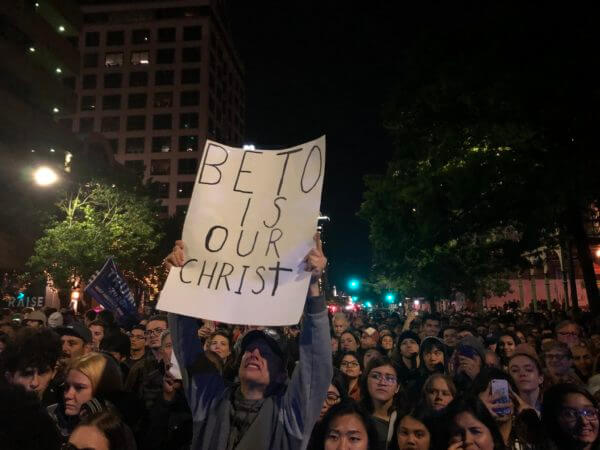 Published in Elections, Politics