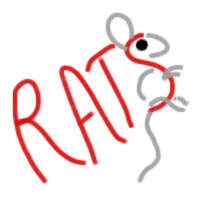 . . . Or is this more evidence of panic on the left? Are the Democrats, the Deep State, and their media minions freaking out, racking up penalties on both offense and defense, because of increasingly effective pressure from the Trump team? Consider their responses in the first 48 hours after American special operators successfully raided the rat hole of the now dead terror chief of ISIS, a man who would be caliph.
WaPo: "Watch me burn my journalism card."
They had it right the first time.

The Washington Post changed the headline on its Al-Baghdadi obituary from "Islamic State's terrorist-in-Chief" to "austere religious scholar at helm of Islamic State." pic.twitter.com/cs243EVz7W

— Yashar Ali 🐘 (@yashar) October 27, 2019
NYT: "Hold my Manhattan:"
Deep State operatives: "Watch us burn our military and intel expert cards!"
Parents of Kayla Mueller: "You did that a long time ago."
On Sunday, the Muellers praised President Donald Trump and the soldiers who pulled off the mission. 

"We are so grateful for them … we are so grateful," Marsha Mueller said. They were glad there was no loss of life on our side. They are grateful their daughter and the others who were tortured and killed by ISIS have not been forgotten.

"I still say Kayla should be here, and if Obama had been as decisive as President Trump, maybe she would have been," Marsha Mueller said.

[…]

After Kayla's death, the Muellers became outspoken critics of the American government's handling of its foreign hostages. They had been encouraged to keep her captivity secret, and discouraged from attempting to free her or pay a ransom. 

[…]

But the Muellers know it is not over, and they have faith that President Trump will continue to hunt down others involved. "They're going to get them all," Carl Mueller said.
The swamp: "Watch us hate on President Trump on national television hours after he tells the normals he had the ISIS terrorist chief whacked. To make it extra woke, we'll do it while we are supposed to show we honor America's military members."
Trump . . . was shown on the videoboard ahead of the fourth inning during a Salute to Veterans in-game segment. The crowd immediately responded by booing Trump loudly.

After initially boing Trump, the crowd continued into a "lock him up" chant.
Understand that the crowd was almost entirely composed of Swamp creatures, as the prices for standing-room tickets in Washington matched the grossly inflated real estate valuations and salaries of the Swamp.
As of noon today, standing-room tickets (which the Nats sold for $269 in this week's season-ticket-holder presale) were going for at least $800. Diamond Club seats were priced at around $5,000.
Paul Mirengoff: "I'm almost red-pilled now!"
The faces of some folks near me exuded hatred. They reminded me of an ugly crowd scene in an old Hollywood movie — one in which simpletons are portrayed as hate-filled and easily swayed.

[…] I can now imagine something like a civil war in America.

It seems like there's almost enough hatred in the air to fuel one, and the hatred won't go away when Trump is no longer president.
Published in Politics