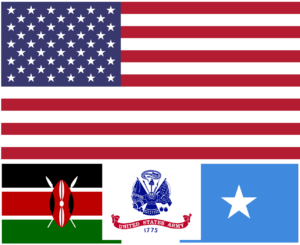 Consider two tales of African immigrants in America. One tale is of large populations crammed down local communities, possibly with massive fraud and likely with domestic political intent. The second tale is of worthy individuals, invited for their excellence and gratefully contributing to this country.
Pretending the first does not exist is an insult to the injured Americans, whose local economies and electoral power were quite deliberately infringed upon. Pretending the second does not exist is an insult to our founding ethos, to our Declaration of Independence and Constitution.
The Somalis in Minnesota:
There are real concerns, raised with some evidence on PowerLine, that a significant portion of the Somali community, a community and not a carefully disbursed set of individuals and families, are here under fraudulent claims. It is asserted that this is what binds them to elect and continue to support Ilhan Omar, who may have come here with her father under a false name, because his true name would mark him as villain, not victim, in the Somali power games.
That underlying problem must be cleared with sunshine if the corruption of local and state politics is to be cured. However, many of these former refugees are now American citizens, trying to find their way in our society. So, there are better and worse ways to speak of and to act in response to the threat to our immigration system and our constitutional republic.
President Trump got a huge response to his lines in the Minneapolis MAGA rally about refugee groups being imposed on local communities. He specifically named the Somalis, because he is focused on Rep. Omar. He name-checked Scott Johnson of Powerline and met with him very briefly before the rally. Scott Johnson is deeply concerned that President Trump hit the wrong note.
When he turned to the subject of immigration, the president singled out Minnesota's Somali community. "For many years, leaders in Washington brought large numbers of refugees to your state from Somalia without considering the impact on schools and communities and taxpayers," he said. The remark predictably elicited boos from crowd.

I cringed. This isn't the way to do what needs to be done. It's not right.

How did my Somali sources — they treat me like a trusted friend — react?

…Source A loved that President Trump had quoted me saying that everything about Omar is a fraud, including her name. This is where I had come in with him three years ago….

Somali source B texted me on Friday morning. Source B comes at politics from the left. When it comes to the facts of the Omar case, I have found source B to be 100 percent reliable. Source B commented by text:

I'm in the space where I want her to fail but I can't help Trump win. He can love America without hating us so much. It's frightening to hear a president openly hate us this much. Anyway I needed to say that…

…We need to find a way to discuss the difficult issues raised by the the flood of immigration without provoking a good-faith reaction like this.
So, there is a real problem in concentrated Somali communities, and there are also people in those communities who want to really be Americans. How do we reinforce what we want and counter bad actors? Part of the answer comes in highlighting virtuous immigrants, model citizens. Consider two young American soldiers who were both born in Kenya.
Great Americans by choice:
Every year, the U.S. Army has a 10-mile race in Washington DC. You have to get in about six months out when registration opens for the Army 10-Miler. It is a bit of a mob scene, with a lot of unit and individual participants there to show the colors, or honor someone.
At the front of the Army 10-Miler pack, there are some serious runners. This year, the male and female winners, Lawi Lalang and Elvin Kibet, were both American soldiers, who are also world-class athletes, and who were born in Kenya. Stars and Stripes tells the story from this past Sunday:
When Lalang and Kibet were teenagers in Kenya, University of Arizona associate head track coach James Li visited the country to watch Lalang run a time trial. Kibet was also at the track that day, and Li kept an eye on Kibet, who had just picked up running.

Li became impressed with both, and Lalang and Kibet starred on Arizona's cross-country and track and field teams. Then, a few years after they graduated, Lalang and Kibet joined the Army.

On Sunday morning, Lalang and Kibet were the top finishers at the Army Ten-Miler in the men's and women's races, respectively. Lalang finished in 48 minutes 38 seconds, while Kibet ran 54:05.
Notice that both of these proud American soldiers were sought out, recruited to the United States by a serious NCAA track and field program. They ran for their degrees, got their education, and then individually made the decision to really give back to the country that welcomed and gave them such opportunity. After they won, Elvin Kibet was excited about something else:
This weekend was her first time visiting Washington, so she planned to view the White House on Sunday afternoon.
President Trump should put Fort Carson, Fourth Infantry Division, and the World Class Athlete Program on his travel itinerary soon. He should praise all the soldiers and highlight, as only he can do, these two great Americans. He should talk about legal immigrants joining our great experiment in self-government and showing their appreciation by making American even greater.
Published in General