Autumn hit like a hammer this year. In little more than a week, coastal Texas dropped from blistering 100-degree days to chilly 50-degree nights. In the middle there, if only for a day or two, is perfection.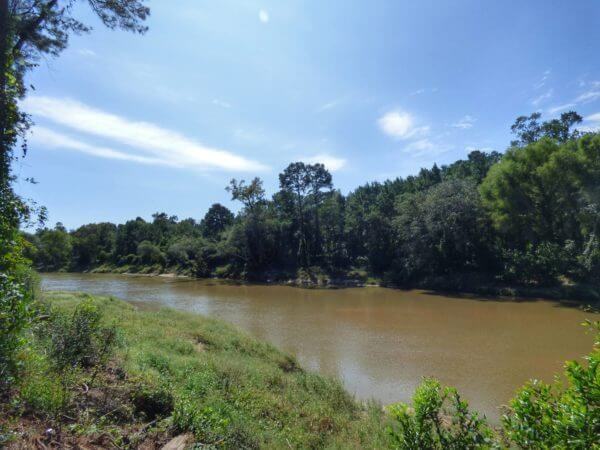 I took the opportunity to wander the barely beaten trails of a small nature reserve recently secured within Houston's ravenous outreach. Though my area is not technically part of the big city, most stretches of forest have been cleared as the population bubbles endlessly. Returning to the creeks and wilderness of my youth was a fine October treat.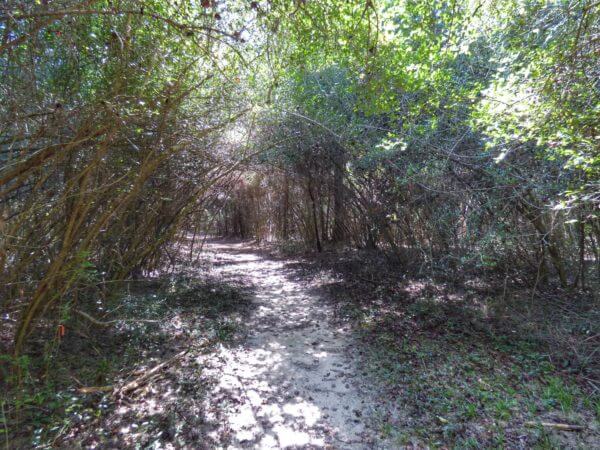 The larger trails require less care stepping over tangled roots. During the summer, our many snakes (some venomous) might bask in such small pools of unbroken sun. But the cool weather seems to have coaxed them to more open areas.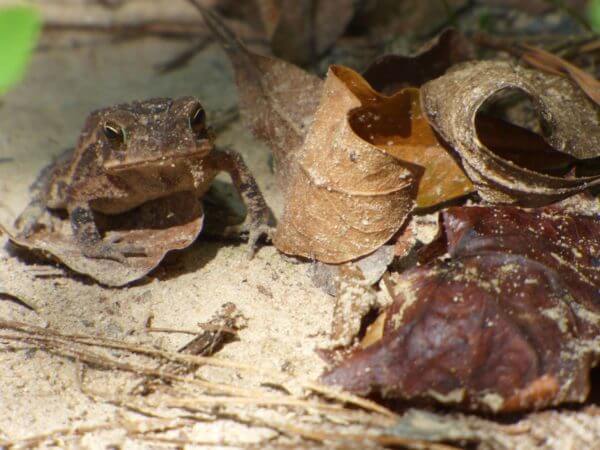 I saw only two couples on the trails, but thankfully a few critters. This little guy hid among some leaves until I took a step back and crouched. That made him curious.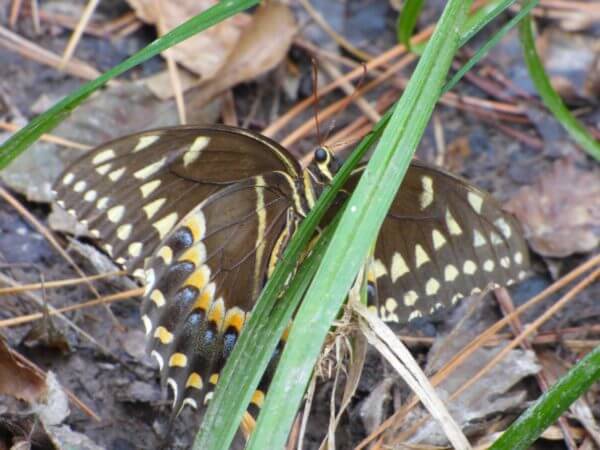 This one seemed to follow me for half-a-mile before finally landing. I prefer to believe I was followed than that a vast network of butterflies keeps me under constant surveillance.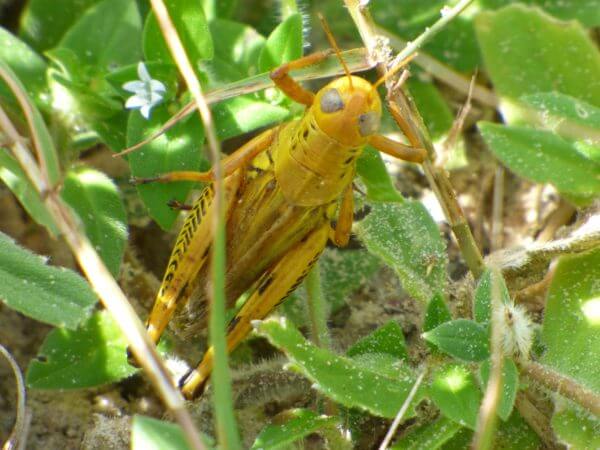 The Gulf Coast's subtropical climate ensures we are never short of colorful insects. I left only my hands and face untouched by mosquito repellent, so of course, that is where they targeted. None got me good, at least.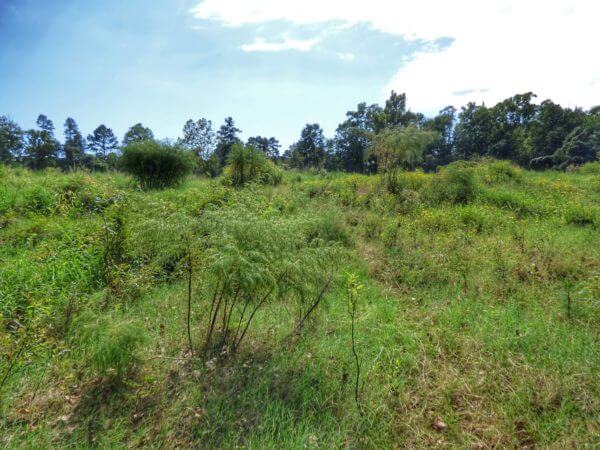 Trails eventually opened to the creek bank, where dozens of plant species compete in untrod sunshine. The branches of a willow-like bush dangled gracefully in a glitter of white seed pods. Beautyberries were ripe for the picking. My family picked blackberries and honeysuckle when I was young.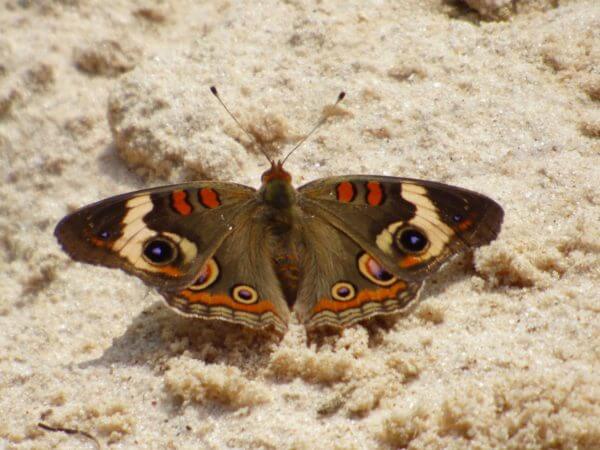 A moth fanned its wings on a small patch of sand. Many more flitted about.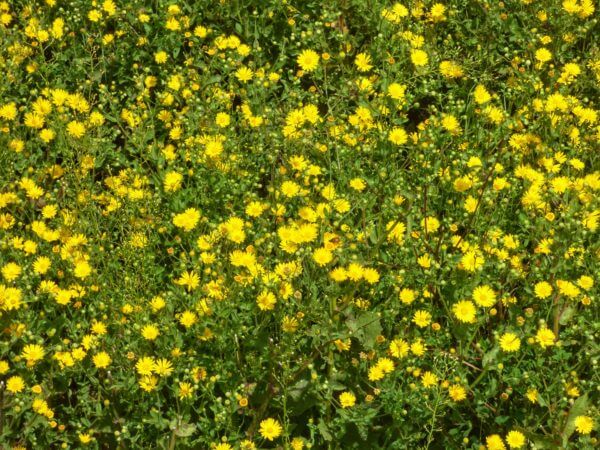 Bees busied themselves among a wealth of bright daisies. Texas hosts many wildflowers throughout the warm months.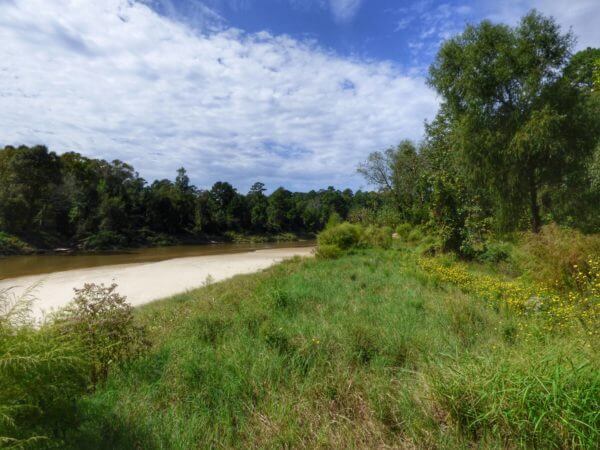 Our own creek did not have such a wide beach when I was young. Otherwise, there might have been a campfire rather than a rope swing. Alas, the water is not as clean as it once was.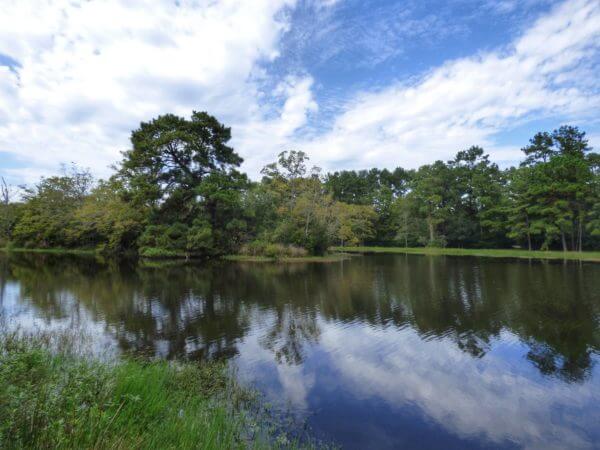 For clean water, one must circle back to the small lake. A few families were fishing for bluegill and bass.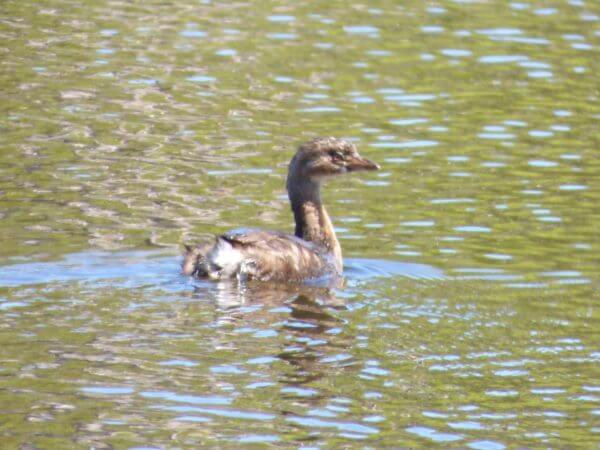 A grebe was also fishing. I had hoped to find herons and egrets to photograph, but only saw them upstream while driving past. Only a week ago, I spotted a bald eagle passing overhead. They generally prefer larger lakes than my town can offer, but there are some to the north.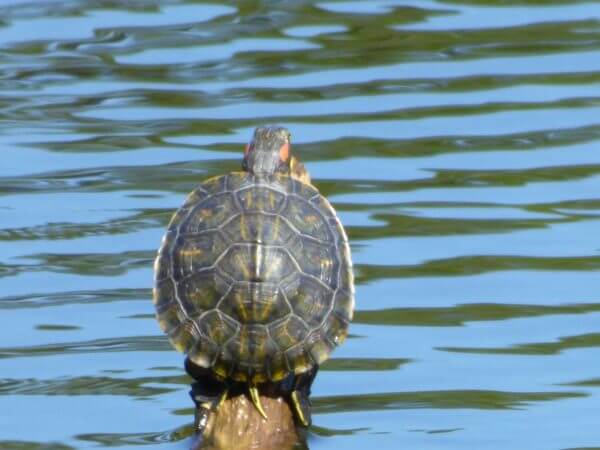 Finally, a red-eared terrapin, such as my brother and I caught as kids. About a dozen basked upon a log. Had our grandpa been around, he might have requested turtle stew.
Spring is still a woodland area with deer and plenty of other wildlife. But the big city rapidly gobbles up all it can, pushing nature lovers farther out. Thankfully, this 25-acre Peckinpaugh Preserve has kept a small taste of the good life for future generations.
Are there any pleasant parks or trails near you?
This post is part of October's Group Writing series. If you can think of a Trick or Treat to write about, I hear Clifford is offering candy.
Published in Group Writing