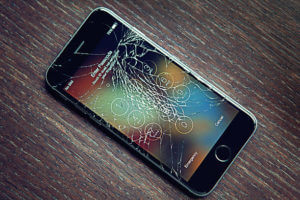 This stems from a PIT thought. How much do you really need your smart phone? How much has it supplanted other devices, activities, or things in your life? Would you be willing to give it up, either mostly or entirely? Do you want to give it up? What is it that you use it for?
With China and its vicious police state, endless and inescapable facial recognition, and concentration camps, maybe it is time we re-examine our own willing feeding of "the cloud." How much do we do that's really even necessary on our phones, or is their convenience so very much of an improvement that they're a necessity? Do we have too much connected online already?
Several things have happened of late that have had me thinking perhaps it's time to unwind the gadgetry, and put the phone away. Two years ago I bought an Apple Watch. Yet during those two years I cannot say I got much use out of the thing except as a watch. Its motion tracking never seemed to track, something I noticed the other night after a four-mile walk. The apps available for it were universally uninteresting to me, and otherwise the thing was a perpetual nag. Only useful thing it did was Apple Pay, but few places I go take that even now. So I dug out my old Seiko and that was that. At least I never paid full price for it, which was why I gave it a try.
Last week our TV died. It was a circa 2009 Mitsubishi 60″ HDTV, and it was dumb. We shopped for a replacement and found that all screens now are "smart", with operating systems made mostly by Google or Roku, and they all spy on you to some degree. Nearly every set out there, assuming you connect it to the internet, will take pixel captures (often as 1 per second, of enough pixels to fingerprint exactly what you have on) of everything on the screen (not just what you're streaming, but even DVDs or video games), and the set makers then trade and sell that data even to streaming services you've not subscribed to (Netflix and Amazon are massive purchasers of your watching habits). See here and here. Plus they have always-on microphones, and sometimes even cameras, doubtless capturing even more. Oh, and you can program your set (which is already spying on you) to control your smart-home stuff too. We opted not to replace the screen at all.
Lastly, we started tracking our own phone usage. It was horrifying, the number of times of day we picked up the things, and the hours we spent in front of them were astounding. That led us to strip games and social media off the things, along with other stuff we just fiddled with out of boredom. There are some things like email and banking that work or other things make necessary, but aside from podcasts and occasional texting, and some navigation when traveling, there just is not a lot I need the thing for. I'm debating refurbing my old iPod 5 (needs a new battery) and using that for podcasts.
Before I got my first iPhone, my prior cell phones were all just phones. And they stayed mostly in the car. Could I go entirely back to that? Maybe not entirely, given business obligations. But partially? Mostly? Maybe, just maybe.
So what do you use your smartphone to do? Do you want it to do even more? Or would you rather be shot of the thing entirely?
Published in Science & Technology