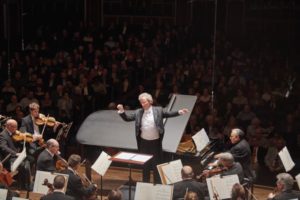 Friday night I heard the Cleveland Orchestra at Carnegie Hall. They were wonderful, although less warm-sounding than I remember them being under Dohnanyi and Boulez. They played the Mahler Fifth Symphony, written while the composer was music director at the Vienna Royal Opera. The VRO was financed by the Emperor. Carnegie Hall was given by Andrew Carnegie, a wealthy industrialist.
This, after four pleasant and placid hours spent enjoying Holbein and Rembrandt paintings at the Frick collection, which I visited instead of the Cloisters because I could just walk or use the subway and not have to move my car. The Frick Collection was given by Henry Clay Frick and the Cloisters, by John D. Rockefeller, both of whom were wealthy industrialists.
Is there any aspect of high culture that is not dependent on the generosity of the super-rich? I'll trade all of leftist politics for one Beethoven string quartet or Vermeer interior.
This is true in other aspects of life, too. The hospital for which I work was founded on the bequest of a wealthy local industrialist in 1883 and remains solvent largely through the generosity of a wealthy university town. I'll trade all of leftist politics for one life saved by a laparoscopic appendectomy.
Published in Economics