Criminently! I've ruined my post by giving out too much information in its title. Now there's not much to add.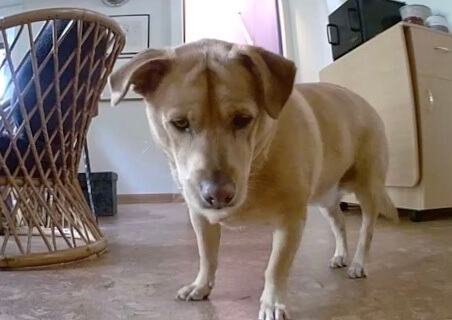 Well, now that I'm down here, I might as well flesh it out a bit.
We've left Bob with a friend while Marie and I go on a two-week cruise on the Mediterranean. We left our treat-dispensing device in our friend's home.
So I open the app, which presents me with a live shot of my friend's washroom, and call Bob through the device's built-in speaker. ("Here Bob. Want a treat Bob?") When he shows up, I take his photo and dispense a few treats, which shoot out from a little hole in the device. Bob probably thinks I've been turned into a robot.
It's almost like being there.
Published in General