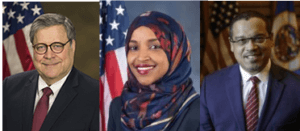 It is likely that Congresswoman Ilhan Omar got to this country at age 12 as a matter of immigration fraud by her father, got her citizenship at age 17 as a result of her father's further immigration fraud, and committed immigration fraud herself in a sham marriage to a biological brother who wanted status in this country. AND. None of this, because of the way the laws are written, will likely result in her being stripped of her citizenship or facing any federal charges. What we can and should expect is a high profile public briefing by Attorney General Barr, laying out the facts and the law and, very importantly, tying the facts of this case to the massive fraud perpetrated on American citizens by Somali "refugees." Attorney General Barr should then tie the massive fraud to our government agencies and to supposedly do-gooder non-governmental organizations, several with Christian churches in their names. In so doing, Barr should also address the way this past fraud has been revived and multiplied at our southern border.
Ilhan Omar likely got to this country at age 12 as a matter of immigration fraud by her father.
Scott Johnson and the Power Line team have done much of the heavy lifting on real reporting about Ilhan "Omar." Most recently, he provided a useful summary of the cast of characters in the Ilhan Omar family drama:
A few days after I started writing about Ilhan Omar on Power Line in August 2016 — after she had won the primary for the DFL state legislative endorsement — I was contacted by a source who agreed to discuss his knowledge of Omar's family with me. At our meeting he told me that Ahmed Nur Said Elmi — Omar's legal husband, so to speak, as of that date — was Omar's brother and that she had married him for fraudulent purposes. He wrote out the real names of Omar and the members of her immediate family as follows, specifying their locations as of that summer:

Nur Said Elmi (father) — Minneapolis
Sahra Nur Said Elmi (sister) — Minneapolis
Leila Nur Said Elmi (sister — London
Ilhan Nur Said Elmi (Ilhan Omar) — Minneapolis
Ahmed Nur Said Elmi (brother) — London
It appears that Nur Said Elmi brought at least some of his children with him to the United States, from a refugee camp in Kenya, by his appropriation of another family's name. Why would he do this? And why would the young girl rescued by the United States be so resentful of American soldiers' actions in Somalia? It makes perfect sense if you find that "Omar" is "Elmi," the privileged daughter of a senior official in the bad guy regime we helped bring down. 
She did not leave Somalia on foot or in the back of a truck. No, her father had the juice to take his family out of the country by airplane, apparently one step ahead of justice being meted out on him. You see, there is significant evidence that Nur Said Elmi was a senior propaganda official for the dictator Siad Barre. No, this was not the warlord we pursued in the military operation portrayed in Black Hawk Down. Barre was one of the original Red-Green alliance politicians. He rose to power in the Cold War, and his regime fell with the fall of the Soviet Union, a patron of African regimes that paid at least lip service to Marxism.
Now imagine you were the child of a senior party member and forced to give up your position of privilege for many years. What if your father went from an important party member to lower status jobs, including Lyft/Uber driver? If she is really Ilhan Elmi, does that make perfect sense of what we have all seen of her public life?
Ilhan Omar likely got her citizenship at age 17 as a result of immigration fraud by her father.
Ilhan Omar became a U.S. citizen at age 17. This is important. You see, she cannot be said to have committed fraud when her father lied to bring her into the country at age 12. Nor did she have to lie at age 17. If her father is actually Elmi, then it was he who lied, yet again, in his citizenship application and oath in the year 2000. By operation of our immigration law, when we grant citizenship to an adult, their minor children are instantly granted citizenship. No one else in the immediate or extended family gets this gift, but as a matter of policy, we want our new citizens to raise their minor children as Americans.
Children who were born outside the U.S. but now live in the U.S. may acquire citizenship under Section 320 of the Immigration and Nationality Act (INA). A child born outside of the United States automatically becomes a U.S. citizen when all of the following conditions have been met on or after Feb. 27, 2001: 

The child has at least one parent, including an adoptive parent, who is a U.S. citizen by birth or through naturalization;
The child is under 18 years of age;
The child is a lawful permanent resident (LPR); and
The child is residing in the United States in the legal and physical custody of the U.S. citizen parent.
It appears likely that Ilhan Omar was granted citizenship as a direct result of her father's apparent fraud. We will get back to this shortly.
Ilhan Omar almost certainly committed immigration fraud, herself, in a sham marriage to a biological brother, who wanted status in this country.
Claims that Ilhan Omar was married to a man, who she knew was her biological brother, are quite dramatic. However, no one is alleging the state (not federal) crime of incest. It may well be that she committed bigamy, but this is no federal crime. The federal crime would be immigration fraud, not in her own status but in that of the man who she appears to have helped by marrying him. Ah-hah! Her goose is cooked, right?
None of this will likely result in her being stripped of her citizenship or facing any federal charges.
Nope. Sorry. See 18 U.S. Code, Chapter 213. The statute of limitations on immigration fraud through marriage is five years, the general limitation across federal statutes:
Federal capital offenses may be prosecuted at any time, but unless some more specific arrangement has been made a general five-year statute of limitations covers all other federal crimes.
Ilhan Omar's marriage to Ahmed Nur Said Elmi was in 2009. That is 10 years ago, so the statute of limitations has run. But wait, her alleged divorce to her alleged brother was in 2017. Get Attorney General Barr on the case!
Sorry again. The federal case law says that the date from which the statute of limitations on a fraudulent marriage starts running is the marriage date. It is not treated as a ongoing process crime, but as an illegal act on a particular date. This makes good sense and is consistent with our laws in general. Barr's prosecution of this alleged crime is time barred. She got away with it, as a matter of law.
Hey, but what about the lies Ilhan Omar would have had to tell in her divorce papers, if this was really her brother? That was only two years ago. True. And. Divorce law is state, not federal. So there is no federal case in that.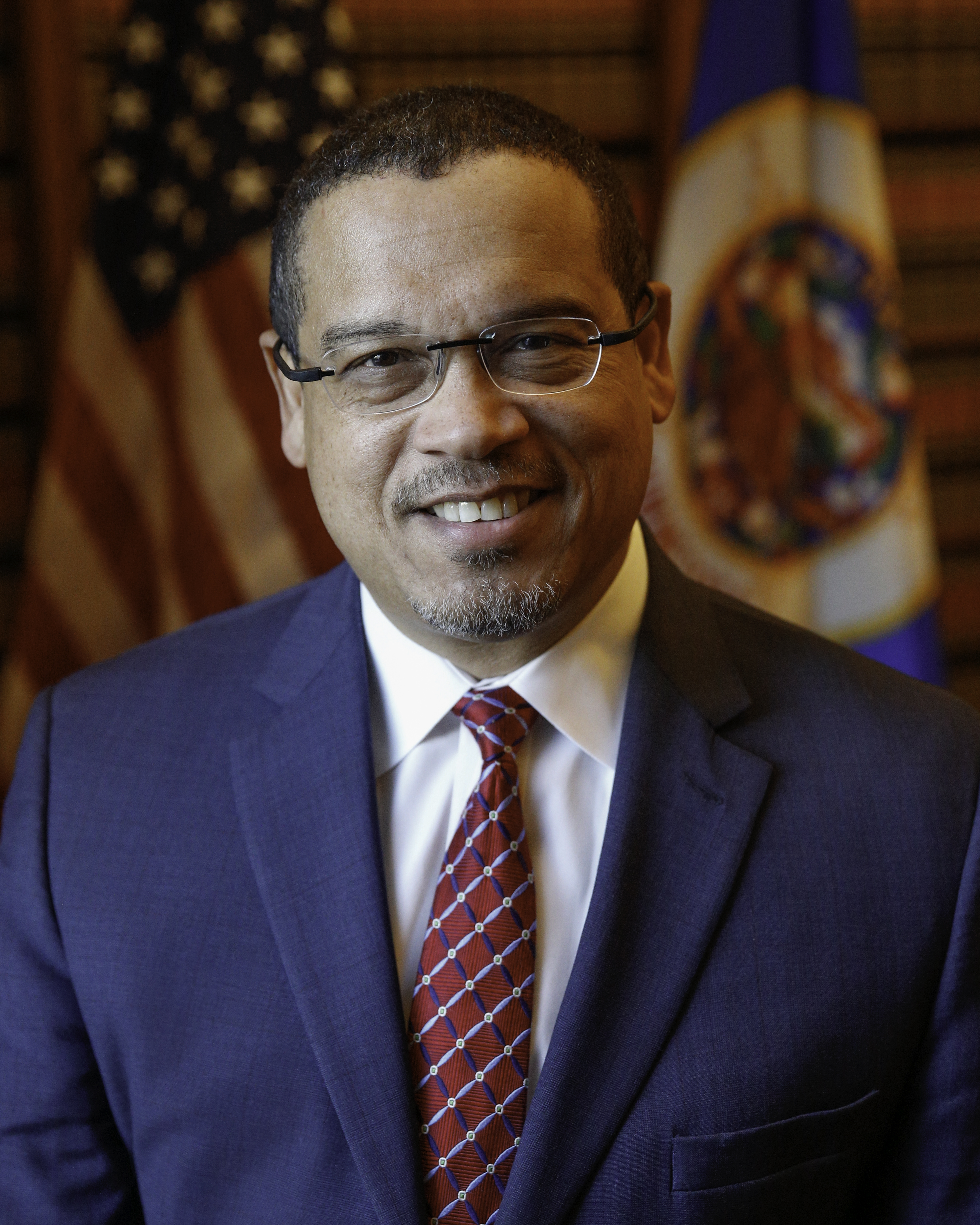 Ah, but Minnesota could prosecute her. True, but have you noticed who the chief law enforcement officer is there? Ilhan "Omar" was elected to the United States House of Representatives the same day as her predecessor, Keith Ellison, was elected Attorney General of Minnesota. So, there is precisely zero chance that Ilhan "Omar" is getting indicted, let alone tried, for any state crime.
There may remain a set of tax issues. Suppose there was a sham marriage and suppose she filed her tax return each year claiming married filing jointly. Then there could well be at least civil penalties and, depending on the difference in dollars owed, interest payments. You would think this might be quickly cleaned up by a sharp tax attorney, but I am unsure how Omar can do anything on this front without addressing the underlying events. At this point, Ilhan Omar probably needs a good team of lawyers, covering each kind of law potentially involved.
What about her father? If he is, in fact, Nur Said Elmi, and was, in fact, a participant in Siad Barre's regime, Ilhan Omar's father is at definite risk. Consider the recent Department of Justice announcement of the de-naturalization and incarceration of an Ethiopian man who lied, in part, about his participation in a bloody period in Ethiopia.
Negussie was able to come the United States in 1999 by telling a series of lies to U.S. immigration authorities. He ultimately obtained U.S. citizenship in 2008. He ultimately obtained U.S. citizenship in 2008. At his plea hearing, Negussie specifically admitted that, during his sworn naturalization interview, he falsely stated that he never persecuted persons because of their political opinion, and he failed to disclose that he had committed a crime or offense for which he was not arrested. In fact, as Negussie admitted, he had participated in the persecution and assaults against individuals imprisoned because of their political opinion. Additionally, Negussie admitted that he falsely stated that he never gave false or misleading information to any U.S. government official while applying for any immigration benefit and falsely stated that he never lied to U.S. immigration authorities to gain entry or admission into the United States and to obtain immigration benefits.

Negussie's materially false representations in sworn statements to U.S. immigration officials resulted in his procurement of naturalization contrary to law. In addition to sentencing Negussie to a period of incarceration, Negussie's U.S. citizenship was also revoked.
What could happen if Nur Said Omar is found to be Elmi? An INS policy manual spells it out:
If a court revokes a person's U.S. citizenship obtained through naturalization, the court enters an order revoking the person's naturalization and cancelling the person's Certificate of Naturalization. In such cases, the person must surrender his or her Certificate of Naturalization. Once USCIS obtains the court's order revoking citizenship and cancelling the certificate, USCIS updates its records, including electronic records, and notifies the Department of State of the person's revocation of naturalization. All cases relating to cancellation of certificates should be coordinated through the USCIS Office of Chief Counsel office with jurisdiction.
You don't get to lie and then wait out the clock on naturalization through fraud. But what about the person who got citizenship through their parent's fraud? It depends. The same INS documentation suggests that such a person might be in danger of losing citizenship:
In addition, the citizen spouse or citizen child of a person whose citizenship has been revoked may lose his or her citizenship upon the parent or spouse's revocation of naturalization. This depends on the basis of the revocation….

[…]

The spouse or child of a person whose U.S. citizenship is revoked loses his or her U.S. citizenship at the time of revocation in cases where:

The spouse or child became a U.S. citizen through the naturalization of his or her parent or spouse whose citizenship has been revoked; and

The parent or spouse's citizenship was revoked on the ground that his or her naturalization was procured by concealment of a material fact or by willful misrepresentation.
The only way I see the DOJ pursuing the first case, against the congresswoman's father, is if the present Somali government makes a complaint, alleging the man has blood on his hands that must be answered for in some tribunal. That would most easily take away his "refugee" posture. Yet, if he goes down, then a member of Congress would face federal prosecution and possible loss of citizenship.
Hurray you say? Not so fast. The ugly reality, binding "Omar" to her constituency, is that many of them, are likely complicit in the same set of offenses. This is how an alleged accomplice of a dictator could hide in plain sight, with Somali immigrants only talking anonymously to Power Line [emphasis added]:
On October 22, 2008, the U.S. State Department stopped accepting applications for the Priority 3/Refugee Family Reunification program — the process by which refugees can apply for asylum if one family member is already a legal U.S. resident. State halted the program because DNA testing — primarily of Somalis — had concluded that perhaps 87 percent of applicants were fraudulently claiming family relationships.

Despite continuing war, Somalia of 2008 was not comparable to the open hell of the early 1990s, when an eight-year-old Ilhan and her family fled to Kenya's Dadaab refugee camps. She lived there from 1991 until 1995, aged eight to 12. Lutheran Immigration and Refugee Services then helped Ilhan, her sister Sahra, and their father Nur Said receive asylum in the United States along with thousands of other Somalis.

The complicated moral question of fraud, let alone fault, among this 1990s wave of refugees escaping civil war will never be answered with accurate statistics. We will have to settle for adjectives like "widespread" and "rampant." Yet the negative outcomes cannot be ignored. Even refugees with strong desire to assimilate with Western civic order are hampered by the possible discovery of conflicting documents. And compromising information becomes leverage in a community already difficult to police.
What we can and should expect is a high profile public briefing by Attorney General Barr, laying out the facts and the law and, very importantly, tying the facts of this case to the massive fraud perpetrated on American citizens by Somali "refugees." It may be that a majority of the Somali immigrants who helped elect one of their own to Congress were ineligible to vote because they were granted citizenship on the basis of their fraud, or their parents' fraud. The massive fraud should then be tied to current day scams on the southern border, with similar evidences of fraudulent "family" claims.
Then what? Massive investigations and prosecutions of tens of thousands in a few concentrated jurisdictions? There is less than zero chance of such an action. So, do we just acknowledge or even just mumble around this outrage? Attorney General Barr should make a clear distinction between people fleeing persecution and people fleeing prosecution. That is, if you were a thug or functionary benefiting from your place in a dictatorship, you should have no grounds for crying that the people you used to oppress will be mean to you.
I suggest a wide net offer of clemency: we should offer a lesser federal charge to this massive set of fraudsters and give them a year's probation with community service of some useful sort, maybe cleaning up after the homeless — provided they fess up within the next 12 months. Make clear that this does not extend to people already in the class of war criminals.
Then, having shown mercy to these immigrants, and some justice to Americans whose votes were diluted by this massive fraud–visited upon them by administrations of both parties–Attorney General Barr should go hard after the false virtue of the "relief" and "refugee" organizations who assuredly had knowledge and complicity in the massive fraud. Seek civil and criminal indictments against leaders and organizations. There is no way they are truly "shocked, shocked."
Such a briefing would strip away all of Ilhan Omar's pose of virtuous victim-hood, recasting her as the spoiled child of a thug, a girl who benefited materially, with her family, from brutality visited on truly innocent Somalis. It would destroy the "racism" smear, as Ilhan Elmi really should be sent back, if her father is really Elmi. At the same time, it should break her power over her district, not only freeing the Somali immigrants from the threat of mass deportation but also making her behavior the source of the federal attention suddenly coming down on everyone in the neighborhood. I suspect Speaker Pelosi would cry a river of crocodile tears over this.
Published in Immigration