There's a theory that they're only at most six degrees of separation between all people living today. But it's interesting to consider how many degrees of separation there are between people today and famous people of the past. I've been considering for a while writing a biography of Capt. P.V.H. Weems. He was a major figure in developing aerial navigation in the 1920s-40s. He taught Lindbergh celestial navigation after he flew to Paris.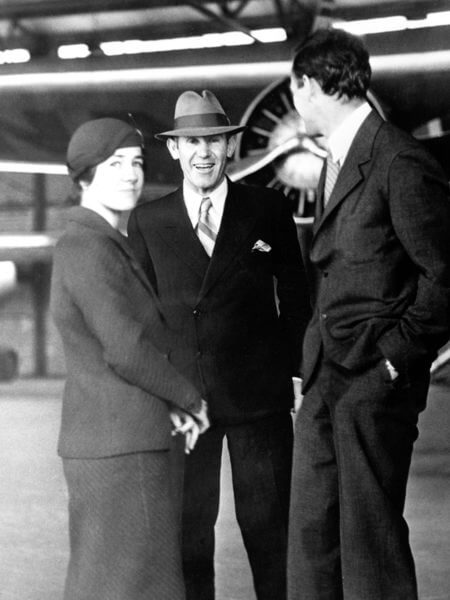 We frequently visited him in Annapolis in the 1960s. Weems contacted my father about his work on Project Vanguard and became a family friend. But I had no picture of Weems with my family. His granddaughter found a three-by-five card on which he listed some of his visits with my family. I just received a picture of Weems with my parents at the tenth anniversary of Dad's branch at the Naval Research Lab.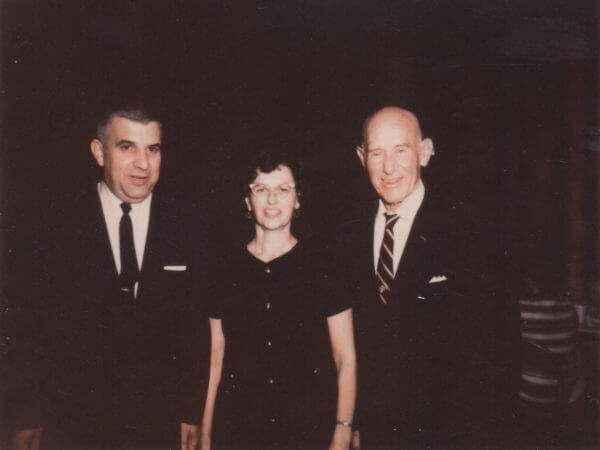 Through Weems, I'm one person removed from Orville Wright and many other famous aviation figures of the past.
Published in Science & Technology