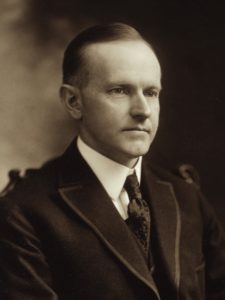 Jonah Goldberg has written (some time ago) that one weakness of classical liberalism (aka, modern conservatism) is that it lacks an 'other' to hate. Most other systems of human interaction have an 'other' – we are naturally tribal, and respond powerfully to outside threats to our tribe. The idea that we should all help one another, even those we don't like, is not natural. This is one reason that Jesus Christ was such a radical. He attempted to build a movement based on love. And hate is more powerful than love. That's just human nature. I don't see how you could look at human history and disagree with that statement. And I think it would be difficult to disagree with Mr. Goldberg's point here.
Republicans have tended to seek leaders who are nice people. The leftist tendency to villainize whoever they disagree with is clearly apparent when their opponent is someone as benign as Calvin Coolidge, Dwight Eisenhower, Ronald Reagan, Mitt Romney, George Bush, or some other vanilla, inoffensive 'nice guy.' Some think that President Trump has brought out the nasty side of leftists – that he inspires a special sort of hatred, due to his unpleasant personality or whatever. I really don't think so. I think the left's hatred is simply more obvious, now that they finally have a target that reasonable people might dislike. Now, leftists don't go after conservatives, they go after "Trump supporters." And the 'nice guy' conservatives try to distance themselves from such an obvious target of disdain as the crude, impolite, and 'not one of us' Donald Trump. I throw no stones – this describes my relationship with Mr. Trump as well, although I hate to admit it.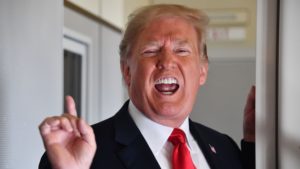 So our natural need for an 'other' to hate has made Trump into a convenient straw man for both the left and the right. The Elizabeth Warrens and New York Times' of the world now have an unlikable target on the conservative side that is easier to villainize than Ronald Reagan or Mitt Romney. The never-Trumpers on the right, like Jonah Goldberg and some of my esteemed Ricochet colleagues, now have someone to blame for the Republican Party not being quite what they wish that it was.
So Mr. Trump became the 'other' for, well, for nearly everyone. Saul Alinsky would understand. So would Dostoyevsky, Solzhenitsyn, Machiavelli, Churchill, and many other thinkers much more profound than I. We all seek an 'other' to hate. Jesus Christ would disapprove of this, although I suspect he would understand. As would Pontius Pilate.
I remember the first time I heard Barack Obama speak off a teleprompter.I thought, "My God, the guy's dumb as a box of rocks."
When I hear Mr. Trump speak (or, heaven forfend, Tweet), the same thought crosses my mind. But it seems to work, so I wonder if Mr. Trump might be smarter than he sounds. My daughter attends one of the top five universities in the world – an extremely elite place, where they hate Mr. Trump. But they study his Tweets in marketing class – they think they're brilliant. They don't seem to be, at least to me, but perhaps I'm mistaken. And it's hard to argue their effectiveness. Lord help us.
My point is that I wonder how much of all this is intentional on the part of Mr. Trump, and how much is simply the position he finds himself in.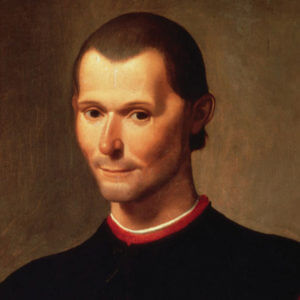 Perhaps he has read Alinsky, and Machiavelli, and Solzhenitsyn, and he understands that inspiring change requires an 'other,' so he volunteers for the job, just to get things done.
Perhaps he's an instinctive genius, and he has an intuitive understanding of human nature, and he doesn't need to read the great thinkers to figure this out.
Or maybe, he's just the right guy at the right time. We demanded an 'other,' and he happened to show up. So we chose him. And he excels because he's playing a role he was born to play.
Maybe there's another option that I haven't considered. Unlike some others, I don't pretend to understand what's going on here. I can't even figure out if I like what's going on here, much less what's causing it.
But I'm starting to suspect that I'm missing something. Me, and a lot of other people.
I'm starting to suspect that the leftists, and the never-Trump Republicans, are being controlled and used by Mr. Trump. Maybe he really is that smart. Or at least, that instinctive. Whenever he makes a mess, seemingly via arrogance or sloppy thinking, Mr. Trump always seems to end up getting what he wanted to begin with. This is becoming so routine that I've stopped presuming that his apparent mistakes were actually errors.
I'm starting to suspect that the fool in this story is not Mr. Trump – it's me.
I may be wrong. I really don't understand. But I think Mr. Trump understands that conflict gets more done than cooperation. Hate is more powerful than love. I would prefer to get things done with love. And perhaps Mr. Trump would as well, but he just doesn't care. Or perhaps, he doesn't care enough to try to fight human nature. Whatever works.
Or perhaps, my confusion is leading me to give too much credit to Mr. Trump, who continues to do a remarkable job when I didn't think he would. I don't like him, so I presumed he would fail. So when he succeeds and ends up being a great conservative president, I look for some extraordinary plot when, in fact, perhaps my own biases are blinding me to a very simple solution.
I can't even tell you what that simple solution might be, because I can't see it.
My first impression of Mr. Obama – dumb as a box of rocks – turned out, over time, to be true. But my first impression of Mr. Trump – uncouth simpleton – seems to be turning out, over time, to be wrong. I think.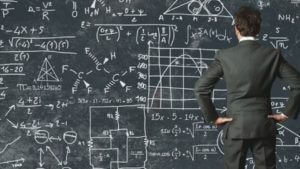 Rule #1 in science and math: if it seems that you're wrong, perhaps you're wrong. Perhaps you should consider other possibilities. Perhaps you're not as smart as you thought you were.
Nah. It's easier to just blame Trump. For everything. Hate is stronger than love. So I'll just take the easy way out and pretend to be virtuous by hating him.
He doesn't seem to mind. And maybe I'll end up helping him, and therefore me, despite myself. And maybe that will end up being good. Because, ummm … well, you see….
Ah, I really don't understand.
But maybe that's ok.
There's a lot of things I don't understand.
Like reality TV. Another thing Mr. Trump is really good at. And urban commercial real estate. Another thing Mr. Trump is really good at. And brand promotion. Another thing Mr. Trump is really good at.
Nevermind. I've got to go practice medicine. That's something I'm really good at.
I'll stick to that.
Published in General