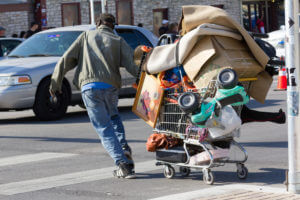 When I lived in California, I noticed that they had a special way to enact laws that School House Rock never taught me. And I'm seeing it being done here in Austin now.
Here's how it works: Say the legislature wants to enact a law that is very unpopular because it will cost everyone $100 a month. It would never get passed because everyone would howl unceasingly. Instead, they propose a law that will cost everyone $10,000 a month and when everyone howls and protests and demonstrates against it, the legislature will back down and say, whew, you citizens were right, that is too much. Let's modify the proposal so that it only costs $100 a month. Everyone breathes a sigh of relief, protesters go home, and everyone is happy that they stopped a disaster.
Now I'm seeing it in Austin. A month or so ago, the city decided that homeless people could camp anywhere they wanted, and to no one's surprise, the homeless became quite brazen with tent cities springing up all over the city. Howls of outrage commenced from taxpayers and especially those relying on tourist dollars.
So, the city council is now proposing an amendment to the homeless camping policy: They can only camp where SxSW activities won't take place. The city council seems to think we are going to be so relieved over this.
I'm not.
Published in Policing