On my walk this morning, I was wearing a neon pink t-shirt. As often happens, I approached two women with their dogs; we always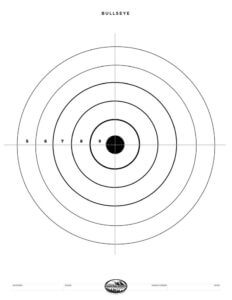 exchange pleasantries and I get my dog fix (scratching dog ears). Suddenly one of the women looked at my t-shirt and said, "Isn't Smith & Wesson a gun company?" I answered yes, and followed with my first stupid comment, "Yes, I own a gun." She responded, "Oh, you were the last person I would expect to own a gun!" Second stupid response: "I promise not to shoot either of you," as I walked away.
Okay, okay, I made some foolish comments in a record period of time. First, wearing the shirt publicly wasn't the best idea, although I often wear it to my workout facility where no one has said anything. Second, after answering that Smith & Wesson was a gun company, I could have smiled and walked away. (Hey, it was 7:00am!) Or I could have said, "Yes, why do you ask?" and been open to a careful but friendly conversation.
But no-o-o-o-o-o! That was clearly more than my brain could manage. My plan for future walks is to never wear the shirt (unless it's under a jacket). Besides, trying to pursue an intelligent conversation, when my goal is to complete my walk in record time, is not wise.
In my defense, I may be a bit nervous about my plan to pursue a concealed carry permit here in Florida. I've read the Concealed Carry information, and have a better idea of what I'd be getting myself into. Most of all, even though I've practiced on a gun range regularly for a couple of years, I understand viscerally that a gun is for more than target practice. As one of my favorite judges on the TV show, Forged in Fire says, "It will kill."
My husband was kind enough to organize the key information for me that I could study even before I take the Concealed Carry class. The sections that jumped out at me made me realize that carrying a gun could be a life-changing experience, in many ways. I already knew that I didn't want to use the gun unless there was really no alternative; the threat to my life should be imminent. I knew that it made sense to practice with the smaller gun that I would carry (which I've owned for a while because I originally bought a smaller gun because it was lighter) so that I could anticipate how the gun would respond to being shot, and how I would respond to its reaction. And there were many other points that were familiar from the last couple of years since my husband and I are preoccupied with gun safety. My favorite trilogy: assume the gun is loaded, point it in a safe direction, and keep your finger off the trigger unless you're shooting at something.
The points that shook me were that it was possible with a smaller gun for the person threatening me not to be deterred by being shot for a number of reasons, including thick winter clothing. One set of instructions suggested that if after two shots the person isn't stopped, shoot for the head. Oh my.
Another suggestion was to keep my talking to a minimum after the shooting. Since I can be a blabbermouth, that might be a challenge. Then again, I suspect my reaction to shooting someone might be silence. The third suggestion was to have a lawyer ready. We have that availability through a program to which we belong. How sad to think that the threat to my life doesn't stop when I shoot the gun; instead, I will likely be in a position of needing to further protect myself after the deed is done.
So I'm finding the whole process rather daunting. Maybe that's a good thing. It shows how seriously I take carrying and what is at risk.
Meanwhile, we'll see how the women act toward me on my next morning walk . . .
Published in Guns