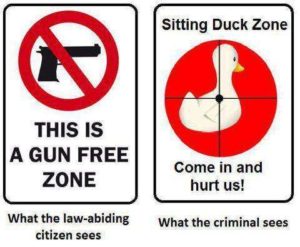 When I retired from the military, my primary goal in life was to ride off into the sunset in an 18-wheeler and, as the saying goes, "study war no more." It was a sentiment perhaps best encapsulated in a painting by the brilliant artist, Patrick Reynolds, wherein an angelic figure is seen with his sword on the ground as he kneels to tenderly embrace a small lamb.
Alas, the last few years in Memphis have illustrated, as surely as any deployment to some carnage-infested corner of the Middle East, that life does not always imitate art. Indeed, the value of human life here is on par with that of any number of miserable hellholes where people yell that God is great just before blowing themselves and others to pieces.
Consider that Memphis has seen more than 30 highway shootings in 2019 alone, as hot-headed jackasses shoot at motorists who have the misfortune of sharing a stretch of interstate with these raging imbeciles who scream down the highway at well over 100 mph while swerving through traffic, endangering themselves and everyone else. Add to that the daily shootings and killings that bestrew the Memphis landscape, crossing all socio-economic lines and districts, claiming the lives of the affluent and the downtrodden, public officials and innocent children alike, and you have third world anarchy, mayhem, and death.
Reluctantly, I've had to reacquaint myself with old skill sets I honed years ago and hoped to never need again. However, I see no reason, no rationale, and no possible justification for rendering myself and my family vulnerable and outgunned by predators who prowl about Memphis savagely robbing, carjacking, beating, raping, and murdering innocent people and their families on a daily basis. A concealed-carry permit holder, I am again armed and deadly proficient should the need arise to defend my family and our home.
It becomes difficult to politely quantify and explain the depth of my resentment — having spent 20 years defending hearth, home, and family — at seeing it all jeopardized by the half-witted jerks who make up so much of the local news here. But, as Ben Shapiro routinely observes, facts don't care about my feelings or my resentments, and the fact is that Memphis is a happy hunting ground for predators.
All of which begs the questions, A) why anyone would wish to be defenseless in the face of barbaric fools, and B) what is going through the minds at the top levels of Walmart, Kroger and other businesses who tinker with the right of law-abiding customers to defend themselves? To be sure, as Alexander Coolidge of the Cincinnati Enquirer notes, they are, "stopping short of banning the open carry of firearms…" but rather, "Kroger is respectfully asking that customers no longer openly carry firearms into our stores, other than authorized law enforcement officers."
Now, language matters and one notes that Kroger is careful not to prohibit concealed carried firearms by those legally permitted to carry them. For its part, Walmart has similarly asked those legally allowed to openly carry not to do so in their stores, and will cease selling ammunition both for handguns and "military-style" weapons (now if they'll just stop selling car tires to sober people, perhaps there will be fewer drunk-driving fatalities). It is correctly accepted that owners of private businesses may decide whether they wish to ban all legally permitted citizens from carrying their firearms in said businesses, and some do exactly that (as do many government offices and schools). These places are referred to euphemistically as "gun-free zones." Given recent history, they are in reality shooting galleries for murderers.
Do these business leaders actually think that a person insane enough to be hellbent on mass murder will read their precious little signs and say, "Gee golly whiz, I better not go in here and shoot a bunch of people because guns aren't allowed and I'll be breaking the law. I best mosey on over to the gun and knife show and try my luck there." Surely these business leaders realize that only the law-abiding will consent to their prohibitions in the first place, thus ensuring more, not less vulnerability to violent attacks.
When he's not dropping F-bombs to demonstrate he's all grown up now, presidential candidate Beto O'Rourke has taken to dropping political bombs against law-abiding gun owners. Asked to address fears that as President, he would confiscate the ephemerally termed firearms known as "assault weapons," he answered, "I want to be really clear that that's exactly what we are going to do." The former Texas Congressman added, "Americans who own AR-15s, AK-47s, will have to sell them to the government." So, the same government that was in charge of Jeffrey Epstein's safety would guarantee yours as well. Isn't that swell?
It is on the subject of "assault weapons" that we enter a rhetorical minefield, laden with misinformation and willful misrepresentation by those who really ought to know better. First, the term "assault weapon" is a redundancy. If it doesn't " assault" (i.e., wound or kill), it isn't really a weapon now, is it? But the term has become synonymous with any firearm that has the physical appearance of a military weapon, even if it doesn't share the functionality. An M-16 is a military rifle, and though it looks like an AR-15, the two do not function in the same way. An M-16 can function in semi-automatic mode (meaning that one pull of the trigger produces only one round leaving the weapon) or in full-automatic mode (meaning that one pull of the trigger will produce a spray of bullets leaving the weapon until either the trigger is released or the supply of ammo runs out). An AR-15 cannot operate in fully automatic mode.
In other words, the rate of fire of an M-16 on full-auto, if you pull the trigger once and do not release it, is nearly 800 bullets per minute. The rate of fire of an AR-15, if you pull the trigger once and do not release it, is one bullet per minute, or per hour, per week, or per lifetime, forever a-men, until the trigger is released and pulled again. Then, — wait for it — another single, solitary round pops out. That's because an AR-15 does not have a full-auto option. In short, an AR-15 will fire exactly as fast, or as slow, as the person pulling the trigger wants it to fire, just like a double-action revolver (think John Wayne) or a hunting rifle that isn't a bolt-action rifle. The fact that it has the cosmetic appearance of a military weapon doesn't increase its lethality any more than a hunting knife becomes more lethal (or an "assault knife") if you attach it to a bayonet grip.
The appeal of the AR-15 to a military veteran like me, and to many others, is that its sights and its method of assembly and disassembly are already familiar to us. The ammunition it fires is actually smaller than that of many conventional hunting rifles, but its feel and handling fit like a glove to one trained in military weapons, even though it doesn't have the same capability as a military weapon.
As David French recently explained:
Few things concentrate the mind more than the terrifying knowledge that a person might want to harm or kill someone you love. It transforms the way you interact with the world. It makes you aware of your acute vulnerability and the practical limitations of police protection.

So, how do I meet that threat? Unless you're a highly trained professional who possesses supreme confidence in your self-defense skills, you meet it at the very least with an equivalent weapon, and preferably with superior firepower. In a nutshell that's why my first line of defense in my home is an AR-15. One of the most ridiculous lines in yesterday's New York Post editorial endorsing an assault-weapons ban was the assertion that semi-automatic rifles such as the AR-15 are "regularly used only in mass shootings." False, false, false. I use one to protect my family.
Here, Mr. French puts his finger on the central question of the entire debate — namely, whether one has the inherent right to self-defense. A lawyer friend of mine recently posted on social media a multi-part exposition on the right to have "assault weapons." He began by erecting a straw-man argument against those who insist that the Second Amendment allows one to possess any weapon one chooses without any restriction. He went on to disprove this, which is as rare as it is preposterous. My friend went on at length about the meaning of the "well regulated militia" portion of the Second Amendment and continued on an extravagant tour of legal theory and precedent to establish that, yes, restrictions can exist on the right to bear arms even as they exist on the right to freedom of speech, etc.
But make no mistake. When the cloud of dust from this huge debate settles — regardless of how many legalistic obfuscations can dance on the nib of a jurist's pen — the indisputable fact remains that the individual's inalienable right to life and liberty, enshrined in the Declaration of Independence, is utterly worthless absent that individual possessing the means to defend them. And the left knows it.
Published in Guns