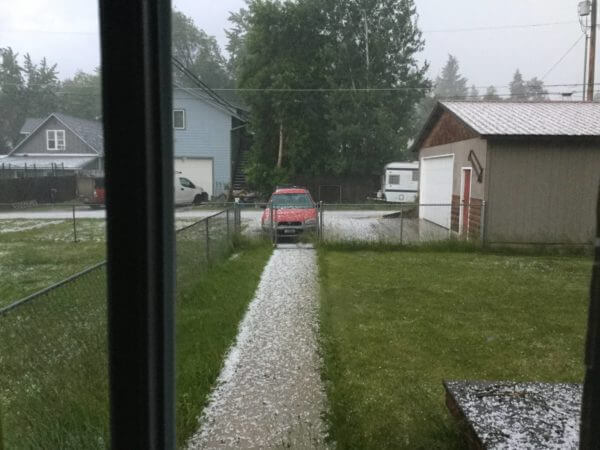 In June, we had a string of storms. When it rained, it poured—and it rained often. There were high winds, and at least once, it hailed. There's my faithful little red Subaru just waiting it out.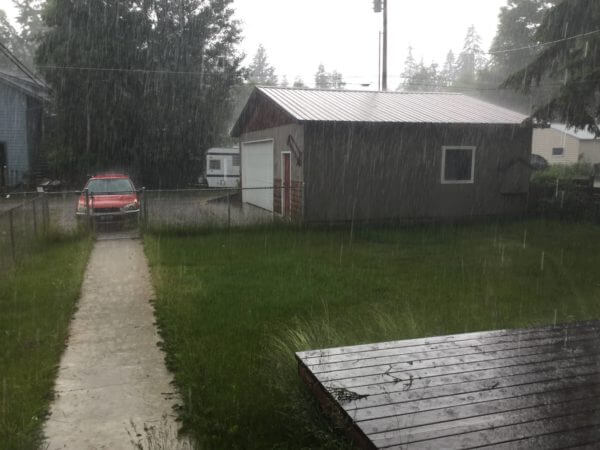 Hold on, trusty car. It will be over soon. At least I hope so, because there is a seeping issue in the basement. One rainstorm lasted, with varying intensity, for an hour and a half. I was up sopping up basement water after midnight. The owner worked on the gutters, and I haven't had any more issues so far. It still rains like this, when we get occasional summer precipitation. I don't know what is up with these extreme downpours.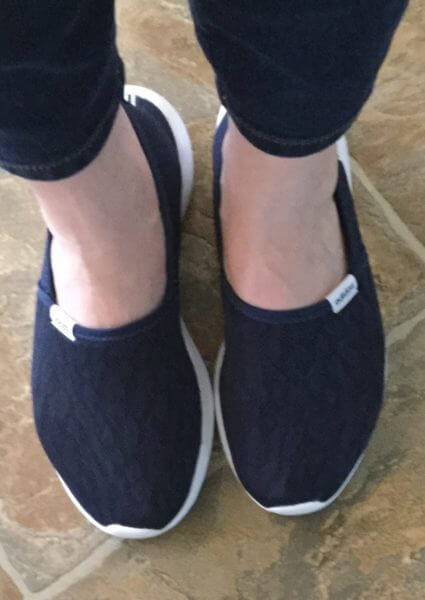 Long ago, when my sister and I frequently locked arms and scratched and kicked each other—and I'm sure whatever we were fighting about was important—we had no idea that we'd become firm friends. Recently, my sister and brother-in-law sent me some money just because and stipulated that I buy something for myself. So here are one of two pairs of comfortable shoes I bought at Costco. (Note: it's always a good idea to bring a cart when you plan to buy anything. Turns out it's hard to juggle a large purse, two shoeboxes, and frilly white papers with samples through checkout and to the food court. Plus you can't keep track of your salad at the cafe and your receipt at the same time. If you inquire about your receipt at a table where you stopped to sort your things, the young parents currently occupying the spot will stare at you like you just asked for a dollar and mutter "no." Then you will have to go to the customer service desk, explain about the receipt, and have the man behind the counter shout out to the receipt checker that "this one's okay." Lesson learned.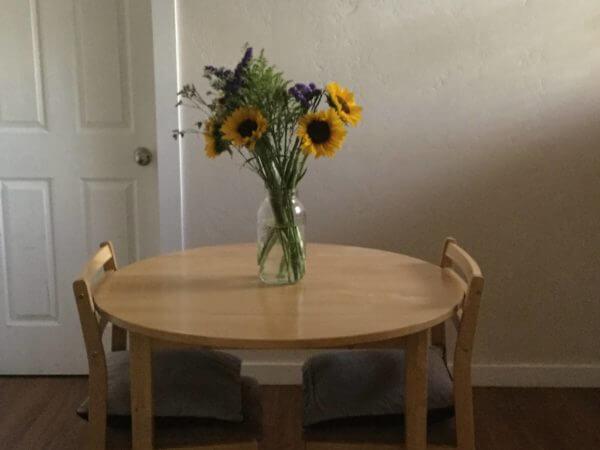 I finally had the neighbors behind me over for dinner last night. It took awhile to issue the invitation. The husband was reserved, and I also thought that perhaps we held different political perspectives. Well, never mind all that. They came up my back walk around six-o-clock with this very pretty bouquet—I love sunflowers, and it is such a happy thing to have fresh flowers on one's table. I really enjoyed our conversation, too. We talked a lot about education and young people's career paths. They were a sweet couple that I wished I'd met sooner.
What's on your camera roll?
Published in General