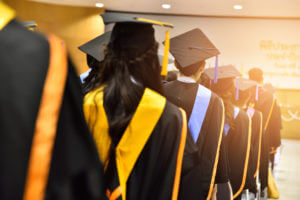 Like a great many conservatives, I spend too much time pondering the decay of academia. (I'm trapped in it. Forgive me.) As much as anyone else, I'd like to see more ideologically diverse universities. But that desire is a qualified one.
Were I made university president for a day, I'd be tempted to borrow a page from Viktor Orbán's playbook and dissolve all "[insert nom de jour] studies" departments. Immediately (and ironically), the halls of academe would erupt with volcanic fury. I'd be accused of threatening freedom of inquiry and suppressing free speech. The modern-day augurs who populate the endangered departments would send out a volley of op-eds calling for my resignation.
I'd sympathize with them, certainly. I understand the inclination to assume that what I care about must be valuable because even I have felt it. Still, I submit that the "studies" disciplines are fundamentally different from academia's other offerings. They don't belong in the university. If they're to be pursued, they should be pursued somewhere else. Here's why:
Most academic disciplines coalesce around a given subject or phenomenon. A historian is a historian because of what he studies, just as a biologist is a biologist because of what she studies. Scholars of English literature devote their attention to fictional works written in English, much as mathematicians strive to understand quantity and number. Ideological debates might erupt within fields, but those fields' outer boundaries are determined, ultimately, by topic. (Whatever their respective merits, Keynesians and Austrians alike are economists.) By and large, this holds true across the traditional university landscape.
The "studies" disciplines aren't like this. They're defined not by their subject matter, but by their method — not by the what, but by the how. What, exactly, does an expert in "women's studies" actually, well . . . study? Not women as such. Rather, the label "women's studies" — like "race studies," "queer studies," "disability studies," and a thousand other hyphae in the ever-growing mycelium of critical-theory disciplines — designates a particular canon of interpretation which can be applied (in theory) to any subject. Hence feminist glaciology and all the other hilarities we conservatives love to hate.
In such corners, scholarship is reduced from a truth-finding exercise to a form of intellectual self-pleasuring — a sort of cognitive puzzle in which the goal is to find the most creative route from conclusion to evidence. In this puzzle, the starting and ending points are fixed; the fun part is filling in the bits in the middle by mining texts, customs, and ideas for hidden nuggets of racism, patriarchy, heteronormativity, and ableism.
Is it really worth subsidizing what amounts to a self-righteous, socially destructive version of the Wiki Game? I don't think so. But perhaps I'm wrong. Perhaps some tiny fraction of the world's "studies" faculty do have something to contribute to intellectual life. Perhaps academic freedom is too valuable a thing to justify remodeling by flamethrower. If so, convince me, Ricochet.