It is the function of science to discover the existence of a general reign of order in nature and to find the causes governing this order. And this refers in equal measure to the relations of man – social and political – and to the entire universe as a whole.

– Dmitri Mendeleev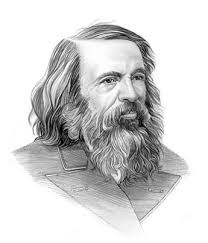 When the question of what evidence I have of God's existence comes up, my first thought is always the origins of the periodic table of elements. It's an odd thing for a "not-a-scientist" to think of, but the story testifies to the amazing order of the world we live in and the faith of the old scientists who sought out that order.
In the 1860s, Mendeleev took cards with each of the 63 elements then known (out of 118 currently) and arranged them in today's periodic table of elements. He assumed an order originating from an ordered God and predicted the existence of nearly twice as many elements as were known to him.
I saw in a dream a table where all the elements fell into place as required. Awakening, I immediately wrote it down on a piece of paper.

– Dmitri Mendeleev
His faith has inspired over 150 years of searching for new elements, having made the prediction that they exist. As recently as 2016, three more were discovered.
But Mendeleev is only one scientist and mathematician whose faith informed his pursuits. Leonhard Euler, arguably one of the best mathematicians of all time, was also an avid believer in the order originating from a creator God. Renee DesCartes was also a theologically minded mathematician.
For since the fabric of the universe is most perfect and the work of a most wise Creator, nothing at all takes place whose meaning is not that of some maximum or minimum.

– Leonhard Euler
Learning about these men inspired my pursuit of mathematics in college. As I peeled back the onion on an ancient algebraic example having to do with procreating bunnies, I learned about its parallels to the golden ratio that governs everything from greek statuary to fractals and nautilus spirals.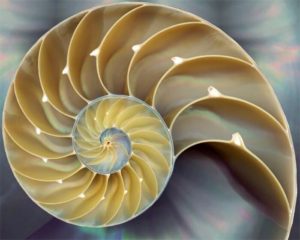 All it did was fill my mind with wonder and awe and solidify the blind faith I had as a child. I invite you to discover the wondrous world hidden beneath the surface that these great men pursued with religious fervor and devotion, as worship to their creator God.
It is the glory of God to conceal a matter;
to search out a matter is the glory of kings.

Proverbs 25:2
Published in Religion & Philosophy