Last Sunday, neutral observer and I hooked up with Blondie, MartyB, Eeyore, and Amy Schley for a mini-Meetup in Fuquay-Varina, North Carolina, affectionately known as "The Quay" to the locals: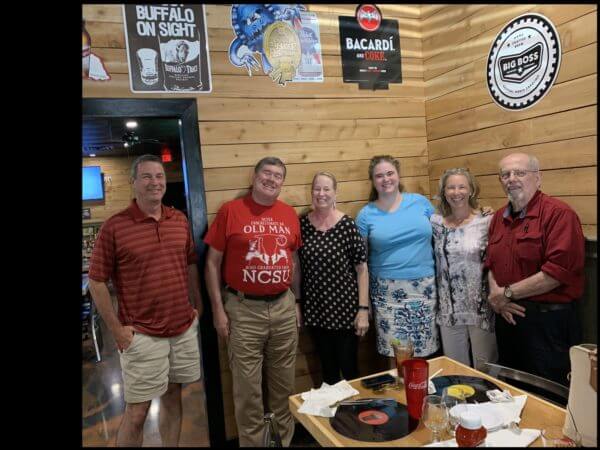 We ate at Abbey Road, a theme restaurant based on you-know-what. Amy graciously kept the COC in her moderator lockbox, although it wasn't required because the conversation was civil and light-hearted in spite of my attempts to drag it into the gutter. It was fun to catch up with what folks were doing, as well as talk about burning issues like what to order. I started to bring up the subject of a Ricochet cruise, but then I remembered the ship Peter Robinson and Rob Long purchased was still undergoing repairs:
If we buy enough sheets, mattresses, and razors, maybe they'll finally get it renovated (I love that picture).
My wife and I were already headed to Raleigh for my 46th high school reunion. Any time we drive up to Raleigh, we look into the possibility a Quay Meetup either on the way up from or back to our home in SC. I highly recommend folks do the same when you travel, if you're interested in meeting your fellow Ricochetti. You don't have to rent a 100-seat ballroom, just find a good place to eat and the rest will take care of itself.
Published in Meetups