The cries of the Left against racism in this country are filled with sadness and frustration. They feel that this country has let them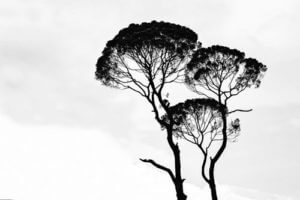 down; the land of the free and the home of the brave is drowning in hatred, division and racism. All of us must rally to answer their call to truth and equality. I've identified an ideal way to do just that: let's identify every racist term that exists in our times and create unbiased alternatives.
The numbers of words and phrases that are racist are mind-boggling, as we begin to realize that racism exists in every part of society: education, law enforcement, corporations—the list is endless. But I think we can start small.
I've started a list of terms that look perfectly harmless but are actually insidious examples of racism. I'm providing a partial list here of the words that are supposedly meant to be innocuous, but when we dive deeply, their ugliness and betrayal of the American dream are obvious:
Black Russian: this has been called a cocktail of vodka and a coffee liqueur. When we look more closely, we discover that the word "black" has been defiled by linking it with Russians; even worse, the coffee liqueur emphasizes a drink of color. The White Russian insults blackness even more, due to corrupting the darkness with milk or cream (white).
Black Sunday, the story of a terrorist group attempting to blow up a Goodyear blimp flying over the Super Bowl Stadium with 80,000 people and the president attending. The Sunday was clearly referred to as "black" to associate terrorism with the black population of our country.
Blackjack is a law enforcement tool used to disable a perpetrator. That's what we assume from the name. But everyone knows that "blackjack" is a way of associating violence and crime with the black community.
Black Friday is always on the Friday after Thanksgiving, a big shoppers day. Obviously this term is meant to demean black Americans as being allied with corporate retail America.
Lest you think that racism is only linked to the use of the word "black," let me educate you about the use of the word, "white."
White symbolism is associated with purity, virginity, innocence, goodness and other words. It's clear that the word "white" is used as a way of excluding black people who may be as much, if not more virtuous, as any white person.
Snow White and her story tell us that to be beautiful, charming and kind, you must be white. In society, a black person could never be Snow White.
* * * *
Going through this exercise has been enlightening and educational for me. When I started to fully explore the racism that permeates our society, I was alarmed and humbled. As I deal with my disappointment in myself, I'd like to turn this pursuit over to you, my readers. I have many more terms you may want to define for yourselves, that can reveal the perniciousness of racism in our society:
Black out, white out, blackmail, white lie, blacklist.
And I'm sure that's just the beginning.
Consider this process as one way to free yourself of the racism that dominates your life.
Published in Culture