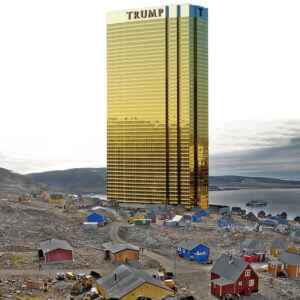 Donald Trump is eyeing the deal of the century. According to the Wall Street Journal, the President is interested in America purchasing the world's largest island: Greenland.
The idea of the U.S. purchasing Greenland has captured the former real-estate developer's imagination, according to people familiar with the discussions, who said Mr. Trump has, with varying degrees of seriousness, repeatedly expressed interest in buying the ice-covered autonomous Danish territory between the North Atlantic and Arctic oceans.

In meetings, at dinners and in passing conversations, Mr. Trump has asked advisers whether the U.S. can acquire Greenland, listened with interest when they discuss its abundant resources and geopolitical importance and, according to two of the people, has asked his White House counsel to look into the idea.

Some of his advisers have supported the concept, saying it was a good economic play, two of the people said, while others dismissed it as a fleeting fascination that will never come to fruition. It is also unclear how the U.S. would go about acquiring Greenland even if the effort were serious.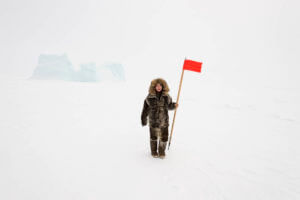 Greenland is a massive chunk of land currently owned by Denmark, about one-fifth the size of the United States. The autonomously governing population is just 56,000 — so few people live there because most of what isn't ice is bedrock. Even hearty Icelanders abandoned their settlements there centuries ago because it was impossible to sustain a self-reliant colony. Today, Denmark pays 60 percent of Greenland's budget.
America already has a toehold on Greenland via Thule Air Base on a northwest corner of the island. But why would we want any more of the territory? The same reason we built that bleak Cold War outpost: national security.
China has sought more property in the Arctic and the Pentagon had to block three Chinese-funded airports on Greenland just last year. It would also provide a nice legacy for Trump since President Truman was unable to make the same deal.
And, let's face it, Trump is a real estate guy. If he can get 836,000 square miles for a few billion, it's worth it. The island looks like a wasteland now, but we can all see him rebranding the southwestern coast "Greenland's Riviera" and building a golf course and casino.
What do you think: is buying Greenland a crazy idea or one worth considering?