Much of my writing is about the transformative power of innovative, market capitalism. But maybe it would be worthwhile to expend a few more words on the alternative. What about the terrible history of centrally planned economies? Apparently, the great lessons from those experiences must be relearned. I mean, clearly the message isn't getting through when some folks — as I've seen on Twitter — can look at a chart showing the steep decline in global poverty and view it as an endorsement of the Chinese communist party rather than market reforms and decentralization.
Yet as noted in the new paper "From workers to capitalists in less than two generations" by Li Yang, Filip Novokmet, and Branko Milanovic, China's economic transformation is "a unique event in world economic history: never have so many people over such a relatively short period of time increased their income so much." And it happened as "China moved from the still predominantly command economy of the 1980s, with only timid attempts at reforms, towards more comprehensive marketization of the country observed today."
Even a bit of economic freedom can produce amazing results. George Will in his new book, "The Conservative Sensibility," highlights this analysis from political scientist Francis Fukuyama: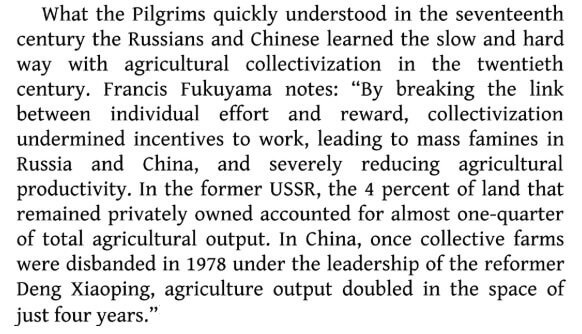 As it happens, I had just read that Fukuyama quote when I read the following passage from the excellent new biography of Mikhail Gorbachev. It describes the future Soviet leader's summers as a teenager operating a "mammoth combine harvester" in the field with his father: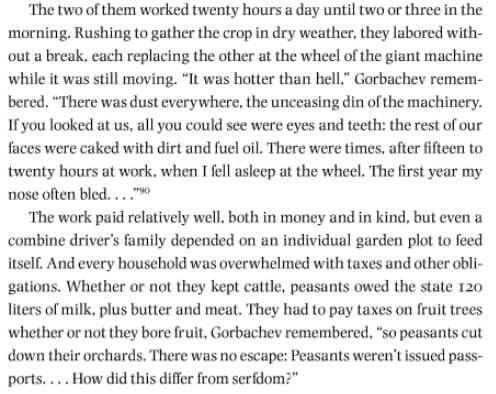 That powerful childhood lesson may well have informed Gorbachev's realizing that the Soviet economy and political system needed dramatic reform and restructuring. Of course, I am describing communism here, not democratic socialism — something Gorbachev hoped Soviet communism would evolve into. But what is democratic socialism? A recent JP Morgan report attempted to determine how democratic socialism works in the real world. But the author ran into a problem:
With Nordic countries firmly rooted in capitalism and free markets, if I wanted to find examples of democratic socialism in practice, I'd have to look elsewhere. … I couldn't find any country that ticked all these democratic socialist boxes, but I did find one that came close: Argentina, which has defaulted 7 times since its independence in 1816, which has seen the largest relative standard of living decline in the world since 1900, and which is on the brink of political and economic chaos again in 2019. Here my journey ended, halfway around the world from Scandinavia where it began. A real-life proof of concept for a successful democratic socialist society, like the Lost City of Atlantis, has yet to be found.
Published in Economics