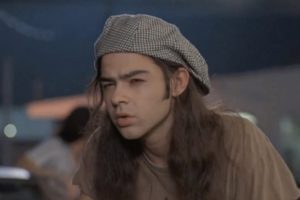 Imagine someone who really believes that Donald Trump colluded with the Russians, and that somewhere there is some evidence that Mueller didn't have time to uncover, that proves that Putin cheated in our election to get Trump elected. And then imagine that that very same person also believes that the same government that manages our Post Office and DMV offices should manage our healthcare and retirement plans. And then imagine that that very same person also believes that Christians are more dangerous than Muslims, and that we can improve the safety and security of our country via open borders. And then imagine that that very same person also read a news story that says that (to quote Matt Walsh) "A global sex trafficker who could implicate some of the richest and most powerful people on Earth (including Bill Clinton – ed.) as pedophiles died in his jail cell while under suicide watch in federal prison on the very night that his case files were unsealed" and thinks nothing is amiss. That person thinks to himself, "Golly – another lucky break for Bill Clinton! He must be relieved to have this misunderstanding resolved! Thank goodness we can Move On! Again!"
I have a couple of questions about the person described above. First, how many people are there in the United States who actually believe all that stuff? Some, certainly – I've been to college – I know that there are many people who work hard at appearing more foolish than the next guy – it's like a competitive sport. But still, how many? Enough for Democrats to ride that base to victories in national elections? I mean, socialism is crazy enough. But just think of all the other stuff you have to believe (or at least ignore, I guess) to actually vote Democrat. It makes my head hurt.
Second, the herd of politicians running for the Democrat nomination may not be as mind-bogglingly stupid and crazy as they try to make themselves sound. If the guy in the first paragraph above is their base, then they've got to say some insane stuff to sound sane. To him. Maybe those Democrat candidates are rolling their eyes at this stuff just like we are. I certainly hope so. But I don't know…
In a democracy, we don't always get the government we want, but we usually get the government we deserve, so the crazier we get, the crazier our leaders become. I guess. Many people thought George McGovern was crazy in the late '60s. Imagine what those people would have thought of Marianne Williamson. Or Pete Buttigieg. Or, heck, Bernie Sanders, who very nearly won the presidency a few years ago.
But back to the guy above. I wonder how many Democrat voters are looking at Epstein's death right before he testified against Bill Clinton and, in their own private thoughts, in the dark of night, wonder if, perhaps, something just might be amiss? Epstein did not come across as the ethical man of principle, who could not bear bringing shame on his family. Perhaps he hid his sense of personal morality well? Or perhaps he just happened to discover his morality, like misplaced car keys, on the very same night that his case files were unsealed.
Or perhaps – just perhaps – something is amiss.
It just seems so incredibly improbable that this could happen unless somebody wanted it to happen. So who is that somebody? Inquiring minds want to know.
Or perhaps they don't.
The Clinton history is so notorious that there were tasteless memes about Epstein's upcoming surprise suicide as soon as he was arrested and people realized that Bill Clinton had accompanied him to "Lolita Island" multiple times. Everyone knows that if you have dirt on the Clintons, you can't buy life insurance. Too many coincidences, over too many years, to ignore.
Unless you really want to.
Are Democrat voters buying this? Any of it? Russian collusion against the party that seeks to cooperate with them and shares their worldview? The security of open borders? Government's competence? The danger of Episcopalian terrorists? Clinton's innocence? Anything?
Or are they just ignoring a lot of craziness because they're incapable of independent thought and they've been taught that Republicans are evil? So they should vote for whoever the other option is.
I really hope it's the latter.
Because if they really believe this stuff, things are even worse than they seem.
Published in General