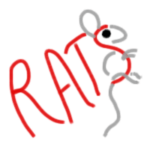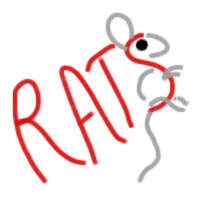 The left has settled on the election strategy of screaming "racist, racist, racist" at President Trump and any who dare show any support for him. It need not be true if it works, as Senator Harry Reid shamelessly admitted after smearing Mitt Romney into defeat. Yelling "that's racist!" is also a defensive move by Democrats, fearful of President Trump showing they no longer have a monopoly on peoples' votes based on skin color. President Trump can win bigly in the 2020 election, and put his tormentors on the back foot now, if he simply goes on offense, keeping his promises made in on Trump's New Deal for Black America. In so doing, he can make a substantial positive difference in the lives of forgotten and exploited Americans, cleaning up the rats, and the dirty rotten rats in local and state governments.
Rats and Dirty Rotten Rats
My mother served as a nurse in the Philadelphia Department of Public Health in the late 1950s. This was before the national, and then transnational, drug gangs cranked up the level of violence from knives, chains, and zip guns, to effective late 19th century, early 20th century firearms (double-action revolvers, eventually superseded by semi-auto pistols). The old men sat on their tenement stoops keeping watch. Young nurses, women, often white, walked alone because they were under community protection.
And. She treated small children in their apartments for rat bites.
In the process of compiling a short video history of rats in Baltimore, "Rats!," I made note of a CBS Philly video: "Philadelphia Worst in Country for Rodent Infestations." That, in turn, called to mind a former Florida police detective telling me that the scariest day of his life was entering a certain section of Philadelphia as part of a law enforcement team, to extract a very bad dude to answer for his crimes in Florida. Lack of effective civil society, in which government actually delivers the services for which they claim to exact our taxes, leads to both rats and violence proliferating.
Read this partial transcript from Tom Skinner at Urbana 1970 (then go read the rest if you identify as Christian, or watch the Tom Skinner video on Vimeo):
Harlem was more than 40% slums. Thousands of people lived in rat-infested, rundown, dilapidated apartments where the landlords never came around to provide services.

It was not uncommon for some mother to wake up in the middle of the night and send a piercing scream through the community as she discovered that her two-week-old baby had been gnawed to death by a vicious rat. You could set your watches by the police who drove into the neighborhood to collect their bribes to keep the racketeering going.

Now, during this great upsurge in revolution and rebellion that has been going on, there have been great numbers of evangelical Christians who have joined the hoot and cry for "law and order."

But how do you explain "law and order" to a mother who stands at the foot of her bed watching her baby lie in a blood bath, when she knows that that baby would never have been bitten by the rat in the first place, and the rat would have never been in the building, if the landlord to whom she had been paying high rent had been providing the kind of service she deserved for the kind of rent she was paying?

How do you explain law and order to her when she knows the building code inspector, who represents the city administration, who is supposed to check out violations in buildings, came by that building the day before but was met at the front door by the landlord who palmed a hundred dollars in his hand, and the building code inspector kept going? Now that is lawlessness.

But the point is, we never arrest the landlord. We never lock up the building code inspector. But I tell you who we do lock up. We lock up the frustrated, bitter, sixteen-year-old brother of that two-week-old sister who in his bitterness takes to the street and throws a brick at that building code inspector. Then we lock him up and say, "We gotta have law and order!"

Make no bones about it: the difficulty in coming to grips with the evangelical message of Jesus Christ in the black community is the fact that most evangelicals in this country who say that Christ is the answer will also go back to their suburban communities and vote for law-and-order candidates who will keep the system the way it is.
Eliminating Rats and Catching the Dirty Rotten Rats
This multigenerational problem of public corruption, which we would never accept in our own town, is why state or federal authorities have to move in. People, beyond the token mayor, must be perp-walked. Police have to arrest building inspectors and negligent property managers with the same great show as with a gang unit operation. I was struck, in the middle of a Baltimore video, by a man of my age bitterly remarking, as a gaggle of city officials trooped by with camera crews, "This is the first time I've seen this in my whole life!"
Oh, and before you go running to "it's his fault he didn't throw the bums out," understand the local pols, everywhere, structure the voting dates and the way seats are apportioned, to their own benefit and that of a small, concentrated group of interests. Most municipal elections are the next best thing to a self-licking ice cream cone. Let's really get constitutional here and contemplate Article VI, Section 4, of the Constitution of the United States:
The United States shall guarantee to every State in this Union a Republican Form of Government, and shall protect each of them against Invasion; and on Application of the Legislature, or of the Executive (when the Legislature cannot be convened), against domestic Violence.
Candidate Donald J. Trump had a different vision, laid out in the 2016 position paper: "Trump's New Deal for Black America: With a Plan for Urban Renewal."
The following are ten promises announced by Donald Trump on October 26, 2016 in Charlotte, NC that will define a new deal for Black America…

1. … We will allow every disadvantaged child in America to attend the public, private, charter, magnet, religious or home school of their choice. …support for trade and vocational education.
President Trump has made little progress on this, and should be standing in poor communities with parents tired of waiting for "Superman." He has shown real steps on the trade and vocational education side, in partnership with employers. Two African-American workers talked recently at the White House about training leading to job openings and advancement. A key part of making schooling successful is providing basic safety on the street and in the schoolhouse.
2. …We will make our communities safe again.Every poor African-American child must be able to walk down the street in peace.Safety is a civil right. We will invest in training and funding both local and federal law enforcement operations to remove the gang members, drug dealers, and criminal cartels from our neighborhoods.The reduction of crime is not merely a goal –but a necessity.
President Trump should shift gears from counter-punching to all-out offense, mustering all-American outrage at the lack of basic public safety in Baltimore and Chicago, to start. To that end, he should push Attorney General Barr hard, now, to shock the rotten rats with high profile perp walks, fulfilling his third promise.
3. …We will apply the law fairly, equally and without prejudice. There will be only one set of rules –not a two-tiered system of justice. Equal justice also means the same rules for Wall Street.
If it applies to Wall Street, then it must apply to the crooked local and state employees and businesses responsible for the multi-generational breakdown of basic public services. Reflect on Tom Skinner's words again: "we never arrest the landlord. We never lock up the building code inspector." Now imagine federal teams raiding and seizing local officials as they did to Paul Manafort.
4. …Tax Reforms to Create Jobs and Lift up People and Communities. We will lower the business tax from 35 percent to 15 percent and bring thousands of new companies to our shores.We will also have a massive middle class tax cut, tax-free childcare savings accounts, and childcare tax deductions and credits. We will also have tax holidays for inner-city investment, and new tax incentives to get foreign companies to relocate in blighted American neighborhoods. We will empower cities and states to seek a federal disaster designation for blighted communities in order to initiate the rebuilding of vital infrastructure, the demolition of abandoned properties, and the increased presence of law enforcement.
Here President Trump can again claim credit for promises kept, while beating the Congress mercilessly if they do not fund "…federal disaster designation for blighted communities in order to initiate the rebuilding of vital infrastructure, the demolition of abandoned properties, and the increased presence of law enforcement."
5. …Dodd-Frank has been a disaster, making it harder for small businesses to get the credit they need.The policies of the Clintons brought us the financial recession –through lifting Glass-Steagall,pushing subprime lending, and blocking reforms to Fannie and Freddie.It's time for a 21st century Glass Steagall and, as part of that, a priority on helping African-American businesses get the credit they need. We will also encourage small-business creation by allowing social welfare workers to convert poverty assistance into repayable but forgive-able micro-loans.
This addresses both local and national problems and points to bi-partisan favoring of the powerful few in the false name of the many.
6. Trade That Works for American Workers.We will stop the massive, chronic trade deficits that have emptied out our jobs. We won't let our jobs be stolen from us anymore.We will stop the offshoring of companies to low-wage countries and raise wages at home –meaning rent and bills become instantly more affordable….
President Trump trumpets both trade and jobs good news daily. He is making the case to African-Americans that he is keeping this promise and getting results for them. This drives the Democrats to scream "racist," to distract people whose votes they thought they owned.
7. … We will restore the civil rights of African-Americans, Hispanic-Americans, and all Americans, by ending illegal immigration. No group has been more economically-harmed by decades of illegal immigration than low-income African-American workers.
Here, the president scores points with every story about the border wall, about fighting back against states and judges, and about getting other countries to start helping. The recent ICE raid in Mississippi, if the first in a series, is a clear example of promise-keeping. President Trump can connect his trade and immigration policy to real results for African-American employment and wages.
8. … We will cancel all wasteful climate change spending from Obama-Clinton, including all global warming payments to the United Nations. This will save $100 billion over 8 years. We will use these to help rebuild the vital infrastructure, including water systems, in America's inner cities.
President Trump should insist on targeted infrastructure spending in Baltimore, Chicago, Flint, and Detroit. He should demand the "ice rink" standard of on-time and under-budget performance. While he is at it, he should do the same with the U.S. territory of Puerto Rico. He should demand high-profile perp-walks of crooked politicians and contractors. Equal justice includes timely delivery of infrastructure without a corruption bite taken out.
9. …We will protect religious liberty, promote strong families, and support the African-American church.
This includes, and is about far more than, preventing shootings, bombings, or church burning. Linking family to basic community and economic success in essential. Giving voice to churches that will speak the truth in tough love is foundational to changing hearts and minds, taking away the conditions needed by the gangs and other predators.
This is also about protecting the African-American church against predators in black robes who would invert the First Amendment and 14th Amendment by setting the false constitutional category of sexual identity against the real constitutional categories of race and religion. Of course, significant portions of a number of denominations have changed their doctrine, as is their earthly right, subject to the judgment of God, not Caesar.
10. …We will stop trying to build Democracies overseas, wasting trillions, but focus on defeating terrorists and putting America First.
This is a popular idea on most points of the political spectrum. It lets President Trump claim another promise kept and link that promise to creating space for rebuilding cities here instead of in foreign countries. At the same time, he can point out that infrastructure requires security and honest administration.
President Trump can do well and "be best" by doing good. Specifically he will win reelection with a mandate if he really keeps his promises, both on Second Amendment rights, and on "Trump's New Deal for Black America." If he will only settle back down into those two instincts and his core brand of "promises made, promises kept," he will win like never before and really Make America Great Again.
---
This is an extensive revision and extension of an earlier post, pointing to specific promises and ideas already surfaced to address the problems identified. What are your thoughts on what has worked locally? How might President Trump best keep his ten promises?