On Wednesday my brother and I hiked to Green Lakes, in the Three Sisters Wilderness in Central Oregon. We went up Falls Creek Trail to the lakes, which are in the saddle between South Sister and Broken Top. The hike is the most popular in the area because of the beautiful scenery. The weather was perfect for hiking: mid to high seventies.
One of the larger falls on the creek: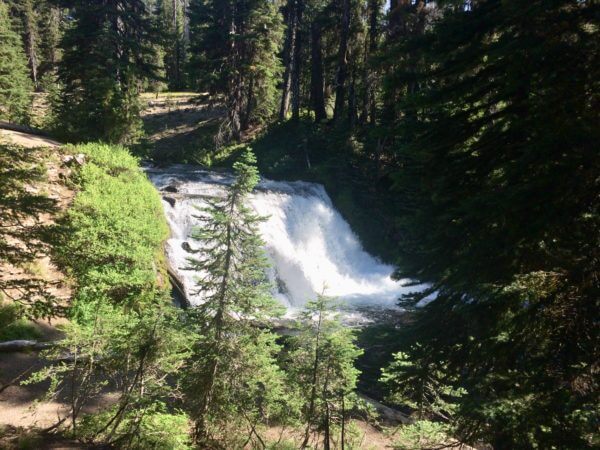 Wildflowers were in full bloom. We counted eleven varieties in this spot along the creek, including Penstemon, mimulus (pink and yellow), Indian paintbrush, and lupine. There were many other varieties along the trail.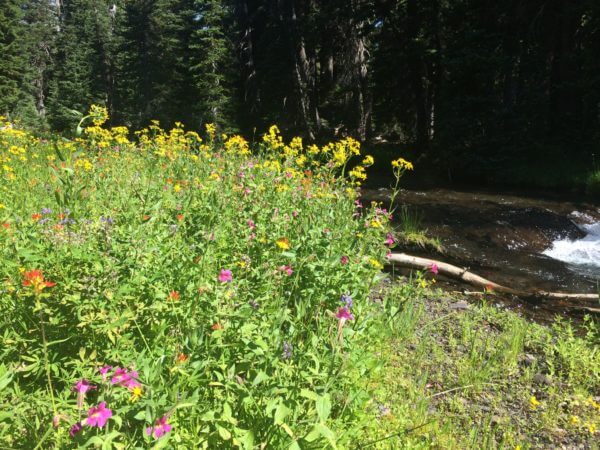 Broken top across one of the lakes.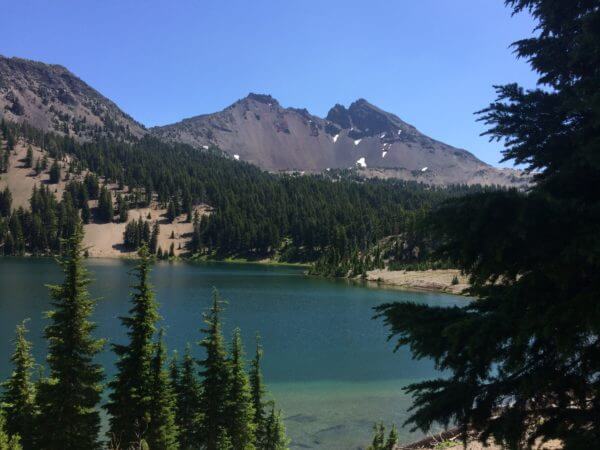 We decided to return by a different route: Broken Top Trail and Soda Creek Trail. This view of Broken Top through an old snag is not far along that route.
Nearby, South Sister is seen on the left, with Middle Sister in the background overlooking the lakes.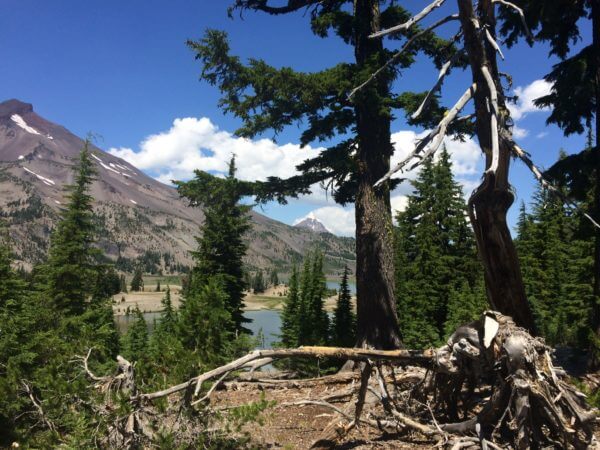 The hike down was not as picturesque, traversing meadowed alpine slopes and forest, mostly high above the unseen creek. Near the end, we skirted a gorgeous meadow where several forks of Soda Creek join.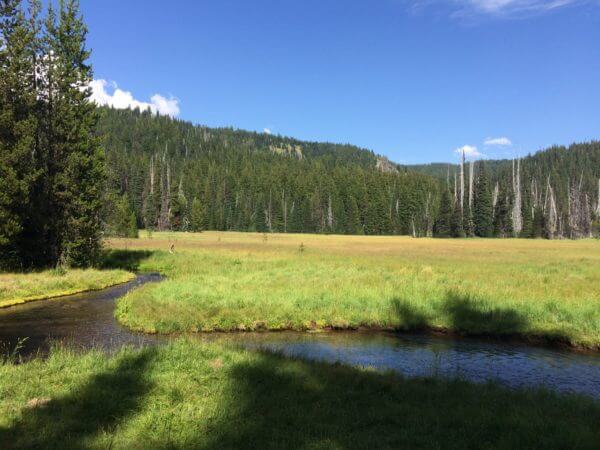 Four miles up and nine down, over seven hours. What a great day!
Published in General