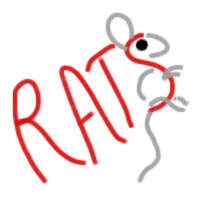 Rats and violence in Baltimore, as in other cities, are indicators of basic civil society and local government breakdown. President Trump, as a developer between New York and New Jersey, has a long memory of stories that fed his tweets about Congressman Elijah Cummings' hometown. This is not dinner-time viewing, but it is a fair sampling of local Baltimore stories since 2013. If you find the following a bit much, I note that cats chase rats, and you can chase the images here with a wonderful cat tale: "The Mother."
The Atlantic had this 2014 story of an independent photojournalist documenting neglect of entire blocks of empty buildings:
Here is a 2013 local television news story about the city government of Baltimore trying to respond to increased numbers of citizen complaints about rats:
That effort apparently failed, because here is a 2015 local television news report about residents being terrorized by rats:
And that was not the only 2015 local rat problem story:
Residents of Baltimore public housing, in 2015, said it was more than just rats and pinned the blame on corrupt public workers.
From the Baltimore Sun in 2016:
Here is an AP story from 2018, just last year, in which a rat was so bold as to climb into a pastry case and nibble with a crowd of customers watching. No, it wasn't Ratatouille:
Also in 2018, a local television station reported the cell phone video of a rat in a Baltimore 7/11 convenience store.
Here is the Baltimore mayor in 2018 talking about rats and smelling dead animals, presented in a local Fox45 report on both murders and urban blight:
Here is the current mayor, Mayor Jack Young recently touring a neighborhood and ordering city workers to clean up the trash:
Rats are always present in town or country, but they become obvious when basic public sanitation enforcement and services break down, as is the case with street crime surging with loss of basic community order and law enforcement. President Trump should make Baltimore and Chicago his two top priorities for application of every tool in the administration's belt: DOJ, HUD, HHS, SBA, and more. HUD Secretary Carson should probably lead the interagency effort.
Published in Domestic Policy