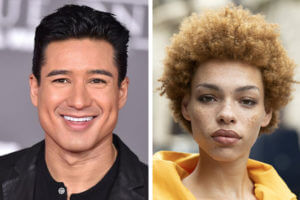 Perhaps this pair of stories could be overlooked as forgettable examples of George Orwell's "Two Minutes Hate"—the daily, formal pause during which citizens of a fictional utopia spewed outrage at their enemy—but to ignore them would be at our own peril.
Taken alone or together, they're a frightening 1-2 punch of intolerance, bigotry, and narrow-mindedness. One might say that America seems only moments away from having its own "Two Minutes Hate."
In the more recent story, Access Hollywood host Mario Lopez was smothered in tweeted outrage over comments he made a month earlier on podcaster Candace Owens' show, where he suggested that it was "dangerous" to allow a three-year-old to choose his or her own gender.
It took a mere matter of hours for a Twitter mob to force an apology from Lopez. Speaking with People Magazine, Lopez repudiated his earlier comments as "ignorant and insensitive," promising his audience—and employers at Access Hollywood—that "[m]oving forward I will be more informed and thoughtful."
Lopez' story follows the now well-worn path of ginned-up outrage. An unremarkable statement of fact. Manufactured hysteria. Prostrate renunciation.
Given the overwhelming force gender ideologues were willing to apply to Lopez, his mea culpa is easy to understand. He didn't ask for a fight. He just misjudged how far "progressives" had progressed on the issue of gender ideology.
But compare Lopez's situation to that of Carissa Pinkston. A 20-year-old professional model, Pinkston was similarly put on blast for posting on her personal Facebook (where she's known as "Rissa Danielle") that "Being Transgender does NOT make you a Woman. It makes you simply Transgender."
The next day—in May 2019—Pinkston tried clarifying her point with a follow-up post, where she conceded the idea that a man can become a woman "in a Transgender context" but not "[i]n a biological context" where there are only "Females and Males."
As with Lopez, Pinkston would eventually discover that there's no gray area for the gatekeepers of gender ideology. Even the slightest disagreement with the new gender orthodoxy is not tolerated. After all, as Pinkston pointed out in the same post, "This is the world in 2019."
Once those comments were unearthed, Pinkston, like Lopez, faced such a furious backlash—one that she says included multiple death threats—that she took mandatory apologies to a whole new level. Rather than simply bowing to pressure and apologizing, she instead claimed to be transgender herself, a move that was immediately, ferociously, and decisively debunked by fellow models, including at least one prominent man who identifies as a woman.
Increasingly, this is the brand of intolerance Americans encounter when they offer even the slightest resistance to the notion that a man can become a woman based on his belief. The situation on college campuses, where tenured professors have been fired for raising basic questions about children and gender identity, has reached the point where a group of philosophers—including even the notably controversial Princeton ethicist Peter Singer—have felt the need to sign a statement calling on college administrations to allow for open conversation on gender identity.
It's why a women's shelter in Anchorage, AK, is being threatened in order to force it to house biological men three feet from vulnerable women in a shared, overnight sleeping facility.
Finally, it's why the owner of a fifth-generation funeral home in Detroit is being forced to argue his case in the Supreme Court this fall. The owner, Tom Rost, was sued by the government—and now by the ACLU—after turning down a demand from a long-term male funeral director who insisted he would dress as a woman while serving grieving families.
When it comes to gender identity, tolerance is in short supply. But perhaps when a dozen philosophers—including Singer, whose arguments in favor of infanticide crown his life's work—speak out in favor of renewed civility rather than silencing opponents through slander and name-calling, it means a turning point is at hand.
Whether it's Singer, Lopez, or Pinkston speaking, no American has any obligation to pay them any mind whatsoever. What they deserve is the freedom to speak their mind without fearing either threats of violence or government censorship. After all, that freedom belongs to us all.
Published in Culture