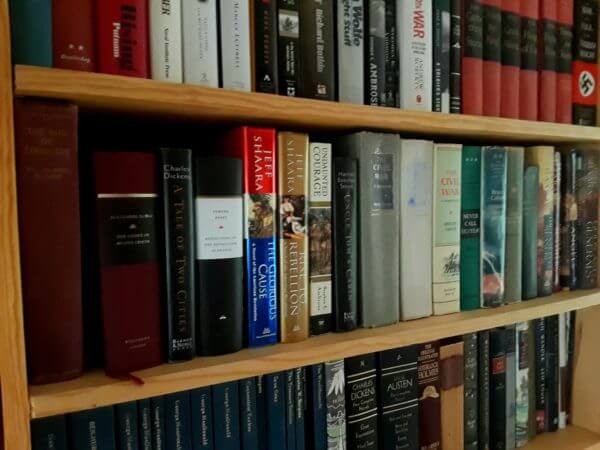 I'm trying hard to get to know a guy. The problem lies in that he doesn't fully exist yet. I mean, he has a name, I'm pretty sure he has a family, and I know he's a total stud, but other than that he's a mystery. I'll figure him out in time. 
Great storytelling involves us becoming invested in characters we love. Even though we know they're fictional, they matter. We want them to succeed, to win, but sometimes for the good of the story we have to put them through the grinder.
I kill people all the time. It probably isn't the case for most writers; my wife never kills anybody. But I write military fiction, and so it happens. I killed six guys just the other day in the span of about two hours (don't worry, they were all bad). But sometimes you need to kill a hero, or take a character through a series of events you'd rather spare him from if you could.
My current book deals in part with domestic violence. It's hard to write. You want these people to succeed and forgive one another, but life is messy and it takes time to heal, even on paper. I think things will work out, but I haven't fully gotten them there, and until it's written anything can happen, just like with the guy I'm still getting to know. His story could involve tragedy, or maybe not. I just don't know until we get into it together.
Storytelling is a ride, and it matters. I don't mean that works of fiction matter in the sense that we couldn't live without them. We certainly could. In that regard, plumbers matter, firefighters and power plant operators matter, mothers and fathers teaching children right from wrong matter. I don't mean to draw a moral equivalence with the work of artists and the work of everyday life. If disaster struck tomorrow, nobody would peruse Amazon to buy our books or head to the movie theater. But once things settled down, you can bet they would. After 9/11, a lot of people turned on old episodes of I Love Lucy, and I pulled Debt of Honor off the bookshelf. Why? It's because we were designed to laugh, to love, to cry, and to mourn.
We turn to story for the same reason Christ did. He knew, the same way Stephen Spielberg does, that a story drives home truth in a manner that philosophy can't. My older children can tell you what the Holocaust was, but they won't really understand it until they see Schinder's List because characters matter, because story matters, and you matter in a story someone else has been writing since the dawn of time.
One of my favorite movie scenes:
I've been spending a good amount of time lately digging into characters I've created, and bringing them through hard, sometimes unimaginable circumstances that would seem crazy if they weren't based on true life accounts. There are a lot of stories being written out there, and not by fiction writers like me.
Your story is unique. It's a tale of struggle and perseverance. The characters around you sometimes make life harder. Sometimes they cause you pain, and sometimes they die, and there is nothing good about it. There's also nothing you can do about it, except go on and play your part, and maybe become the hero. Your powerful play goes on, and you may contribute a verse.
You never can tell until it's written.
Published in General