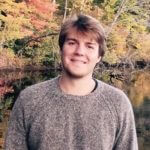 My oldest son, Pedro, has just started a new podcast, "Habitual Hero." Here's why:
Like a lot of young Americans, Pedro has had it up to here with the victim narrative. Although Jordan Peterson, Ben Shapiro, and others are doing a good job of refuting that narrative, Pedro believes there's still something missing. Stories. Examples. Narratives about ordinary people who have lived their lives heroically, making courage and hard work a daily habit.
"Habitual Hero" will tell such stories. In a couple of episodes, for instance, Pedro interviews athletes. One was just drafted by the NFL. The other represents one of the most accomplished Olympians in history. In another episode, Pedro talks with a young man recovering from a heroin addiction—displaying the same reserves of strength and determination as the athletes. Two more episodes deal with refugees from Communism, one from the Soviet Union, the other from Cuba. Each came to this country with nothing, then built a life for themselves. In still other episodes, Pedro talks with an English professor who has spent a lifetime pondering heroes, from Joseph in the Old Testament to St. Paul in the New.
Pedro is onto something, I think. (Yes, I know. I'm partial. But still.) If you have a moment, give "Habitual Hero" a try. And feel free to leave any suggestions or criticisms in the comments section of the first episode here. Pedro is new to this. He'll appreciate hearing from you.
Published in General