It appears that the Communist regime is cracking down on the Hong Kong protesters with goon squads. Not sure this tactic will endear Hong Kong's citizens to their Beijing overlords. Ever since the proposed extradition law that would send Hong Kong citizens to mainland China for trial and incarceration that was abandoned by the Hong Kong provisional government because of overwhelming protests in the streets, Beijing has been reportedly concerned of similar protests occurring in other Chinese provinces.
The group used bamboo sticks and other weapons to attack people in the area and in the West Rail Line station, injuring Democratic Party lawmaker Lam Cheuk-ting, who was seen bleeding from his mouth in a social media live stream.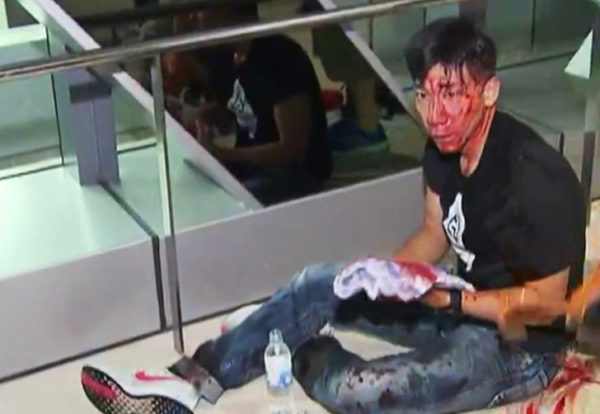 One should anticipate that the protests in Hong Kong will intensify and get more extreme.
Here is Reuters' report on the same incident. It will be interesting to see if the major American news networks will cover the story or do so with anything but a passing blurb…because the Squad may be more important.
Posted yesterday on YouTube:
.
Published in General