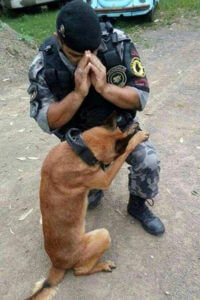 Lately, I have been thinking of Megan Rapinoe as compared to Rob Smith and how bizarre and fascinating the human soul is. Let me digress … Megan Rapinoe grew up in Redding, CA which, being in Northern California, was probably not a hotbed of homophobia. Then she went to college in Portland and played soccer thereafter. Later, she bounced around playing for different teams. Currently, she plays for the Seattle Reigns.
I have no doubt that someone somewhere was mean to Ms. Rapinoe because she was gay, but I quite doubt that she has ever experienced systemic anti-gay discrimination. In fact, she has spent her life in the least homophobic cities in America at the least homophobic time in American history. There is gay marriage in all 50 states, nearly every company celebrates pride month as a way to recruit talented gay people, and Republicans invited the openly homosexual Peter Thiel to speak at the 2016 National Republican Convention.
What's more, I cannot help but observe that she hates the most pro-gay president in American history.
Alternatively, Rob Smith is about as far from Megan Rapinoe as he can be with the exception of his sexual orientation. He is a gay black fellow who grew up with a single mom in one of the worst school districts in America. He joined the army during "don't ask, don't tell." After his service, he got arrested while protesting that policy. But he really loves America. Listen to him talk for two minutes.
See what I mean? The guy really loves this whole red, white, and blue shebang.
Imagine a visitor from Mars, who should expect that Megan Rapinoe would be super patriotic because she is a millionaire who never had to suffer racial discrimination, never had to worry about being shot in service to her country and (probably) experienced less homophobia than a black soldier in the military.
Perhaps the most objectionable thing about Megan Rapinoe is that she has said in a tweet to President Trump, "You're excluding me, you're excluding people that look like me, you're excluding people of color, you're excluding Americans that maybe support you."
Now Trump is … Trumpy. He says many things that are vulgar and indecent, and he will continue to say vulgar and indecent things because … well, he is Trump. But Trump has been very welcoming of homosexuals into the Republican Party, and he has been unusually effective in convincing black and Hispanic Americans to vote Republican. Recently, he has been incapable of giving a speech without mentioning how low black and Hispanic unemployment is. While I am not a particularly big fan of Trump, I am very grateful that he never shuts up about this because if more black and Hispanic Americans vote for Republicans, the party will be pressured to think of ways to improve the lives of blacks and Hispanics.
But most of all, anyone who supports Trump is loved by Trump. He may be a narcissist, but he is not a bigot.
I bring this up because I find it bizarre that a homosexual would pretend that Trump excludes gays when he so obviously does not.
Meanwhile, Rob Smith rejects victimhood both as a black-American and a gay-American and became more Republican after the Pulse nightclub shooting.
But I suppose that patriotism has always worked like that. Soldiers who suffer the most for our country* are our most patriotic citizens and the people who suffer least (or not at all) are usually the most antagonistic. Why is that?
* Boss Mongo has a theory about the whole thing. He observed that in the Korean war, the POWs who collaborated the most the communists were the richer and higher class folks. He said, "Maybe people disdain gifts and benefits they haven't had to strive for, and adopt an 'it's a rental' perspective with liberty."
Published in General