A handful of us went to SpikeCon, a large science fiction convention in Layton, UT, and had a Ricochet Meetup after the convention. But there was a lot more to the trip than that. Since @katiekoppelman lives near us, she rode along with my wife (Sarah) and me. We caught up with others along the way. The first day was just straight driving from Fargo, ND, to Sheridan, WY. When we went to supper, we saw that Sheridan has a lot of western- and wildlife-themed sculptures along the downtown sidewalks. Since it was raining a little after we got out of the restaurant, we decided to take some time to tour the sculpture scene the next morning before hitting the road.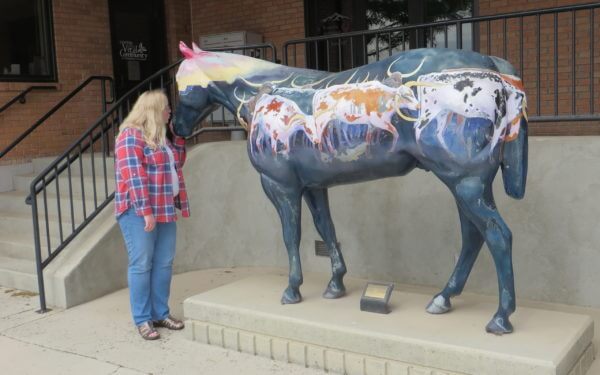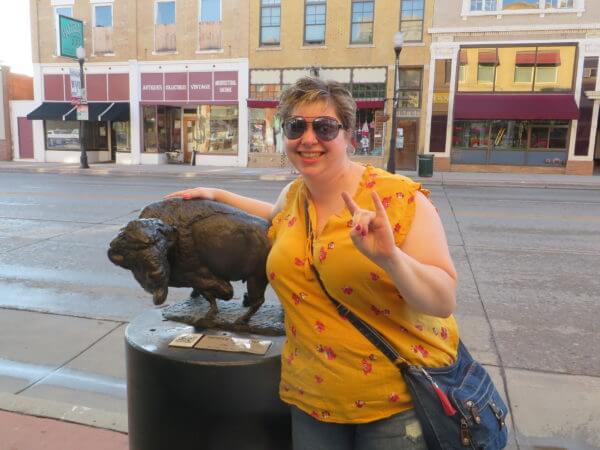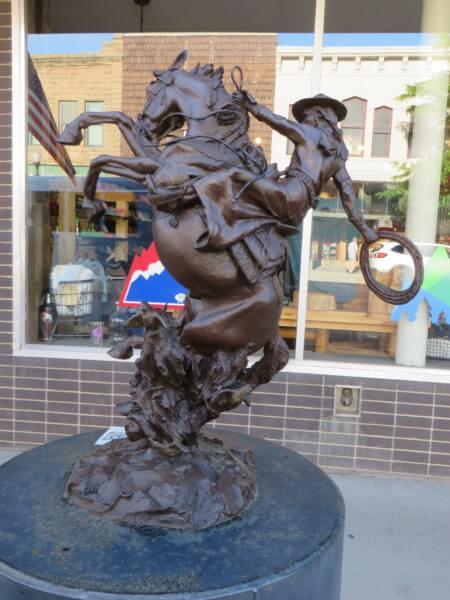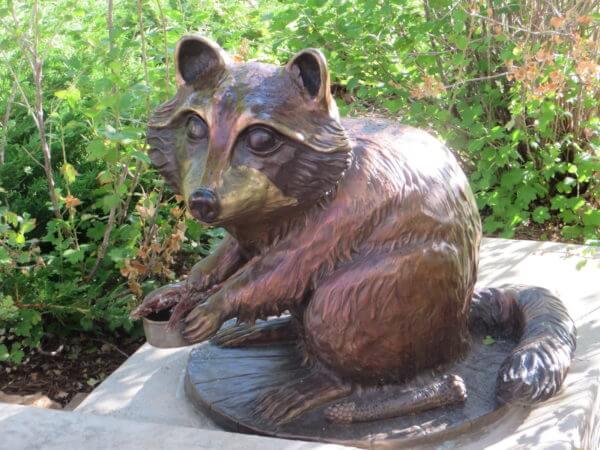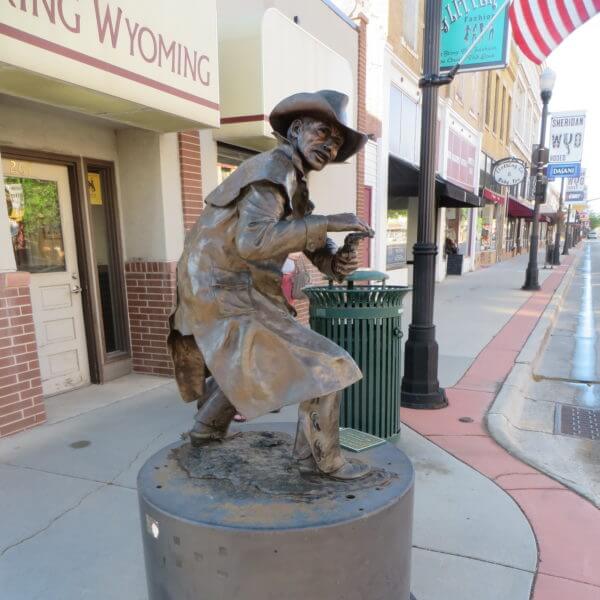 The destination for the next day's travel was Casper, WY, to visit Julie and Terry Snapp (@juliesnapp and @kaladin). Sarah and I had stayed overnight with the Snapps last year as we made our way out to Washington and enjoyed their company so much that I said next time we need to spend a whole day together. But we didn't make a beeline for Casper from Sheridan; we spent most of the day driving around and through Bighorn National Forest, which was beautiful. If you're ever out that way make sure you check out Shell Falls.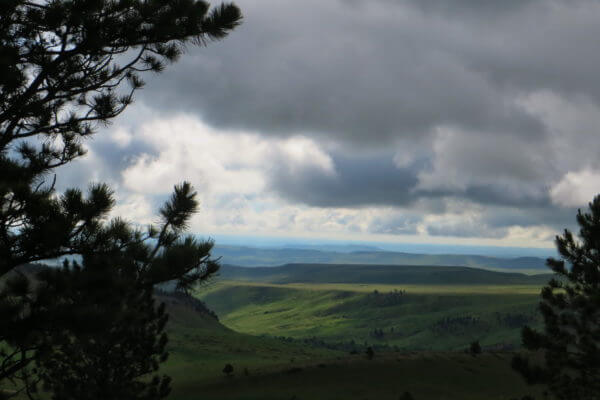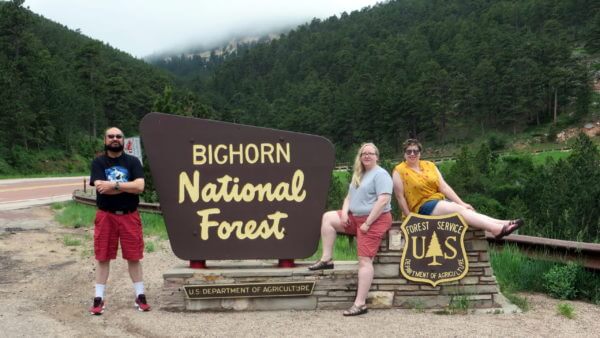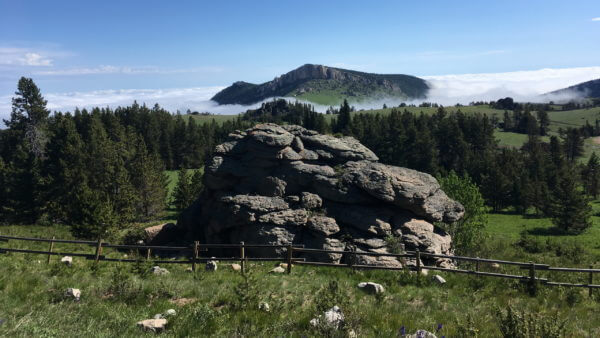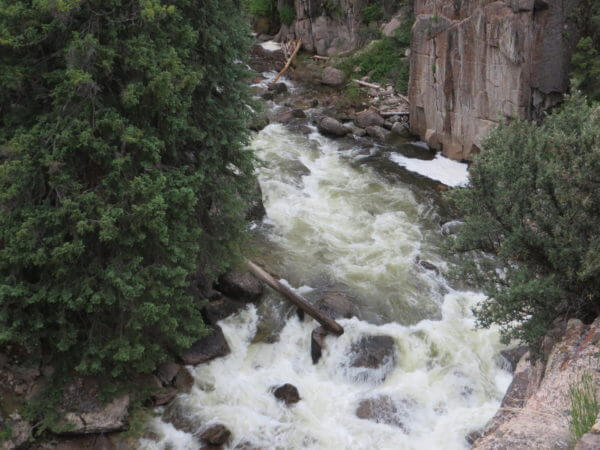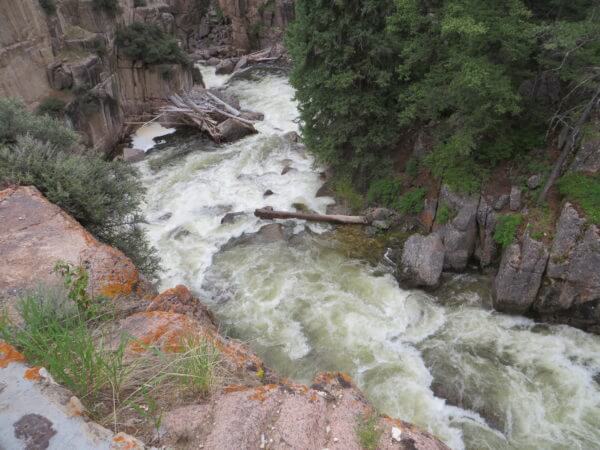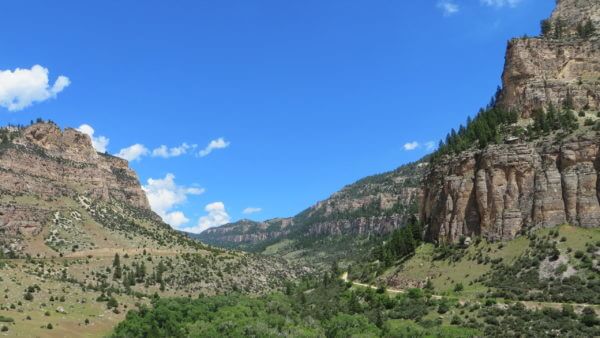 We spent an enjoyable evening with the Snapps then the next day they took us on a tour of the Seven Wonders of Casper. Here's the one they call "The Eggbeater."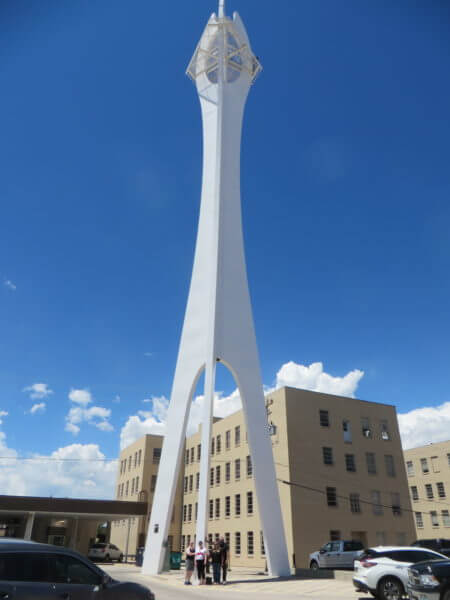 We also went to a humongous western wear and ranch supply store that was pretty cool. There was nothing I needed in that store but if I had a store credit of a couple thousand bucks I could find a way to spend it.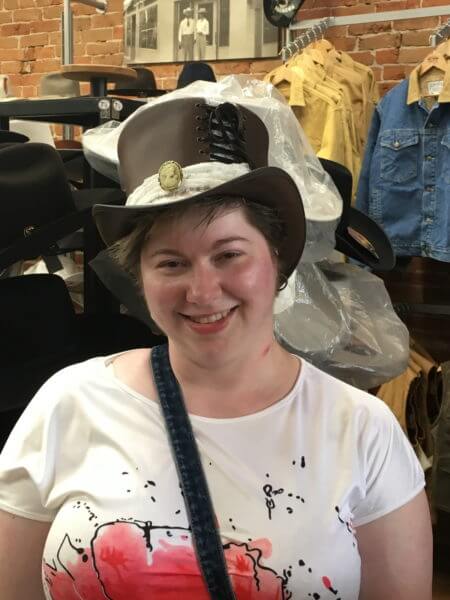 Wait. This hat costs how much?
Terry took us up to Casper Mountain to a nice park which really was more of a wonder than any of the places on the SWoC list.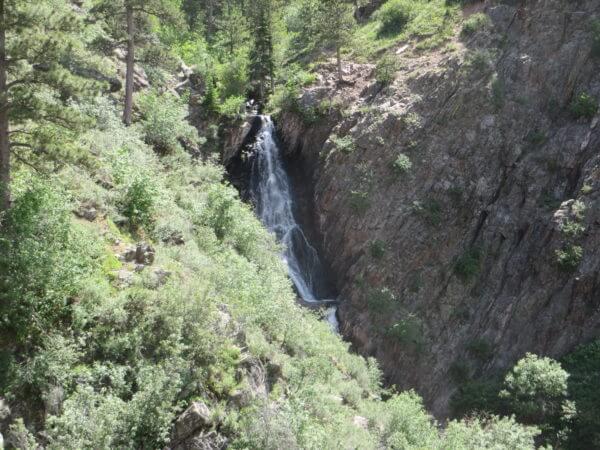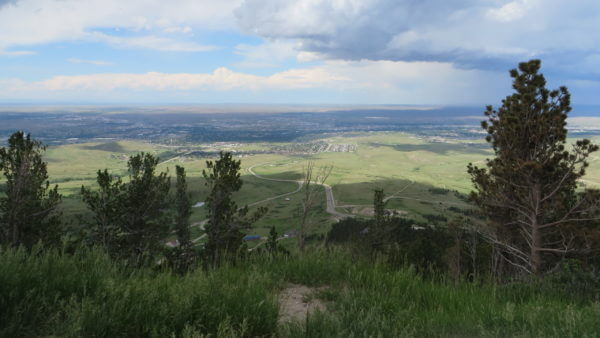 Julie makes a heck of a good chicken noodle soup. And awesome banana bread. And terrific iced tea, although we didn't have any this trip. The Snapps also went to the science fiction convention but they were not able to go for the whole thing, so we left their house on a Wednesday morning and didn't see them again until early evening on Friday.
Our next destination was the Mike Rudert Group near Salt Lake City, which is where @jasonrudert works. Jason was coming to the official RMU on Sunday night but you can never get too much JR, so we wanted to see where he works. We got to meet the folks, take a quick peek at some of Jason's dad's Porsche 944s, and even hug Jason's mother. We went for supper with Jason then went to SpikeCon without him. The next morning we ran into @omegapaldin and his friend in the parking lot of the conference center.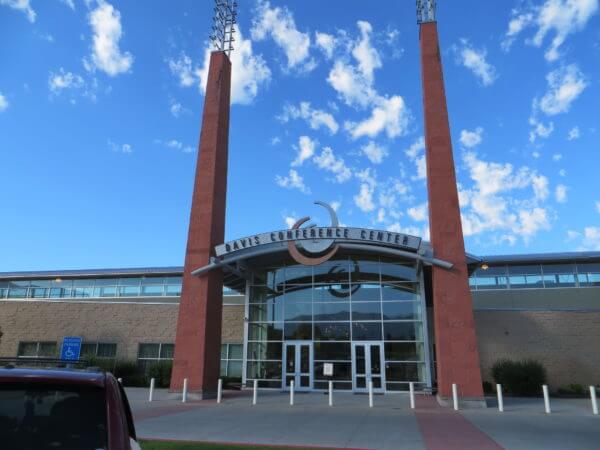 Davis Conference Center, site of SpikeCon
I won't bother reiterating the goings-on at SpikeCon since they are already documented in this post.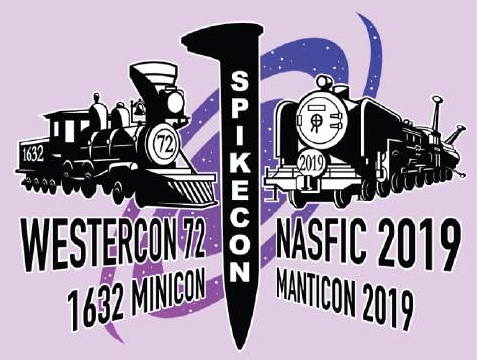 The other Ricochet member who came to the convention was @taras, who we never did knowingly run into. Since the Snapps would not be able to stay in town for the official meetup on Sunday night, I got in touch with Jason and put together a Saturday night pre-meetup at a nearby Indian restaurant.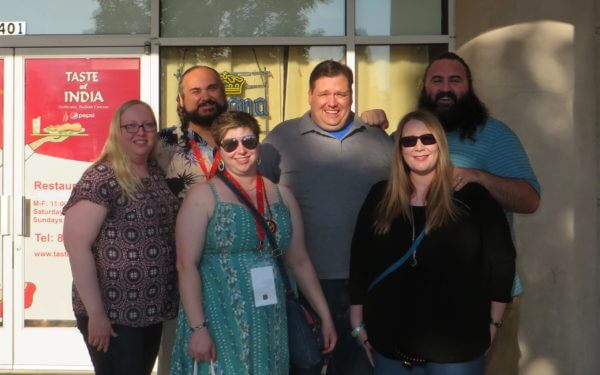 Although we did get a picture with Omega Paladin, it is not being shown as he is a secret agent of sorts.
Sunday night we had the actual, official Ricochet Meetup at The Bayou. A couple of Ricochet members who we expected to come didn't make it, but it was fun. Since I have @cudouglas's home address from the annual Ricochet Christmas Card Exchange, maybe I'll just have to surprise him and show up at his house if I come to Utah again. After the RMU, Sarah, Katie, and I took a little time to admire the architecture of the SLC City and County Building, then looked around the grounds of the state capital building as well.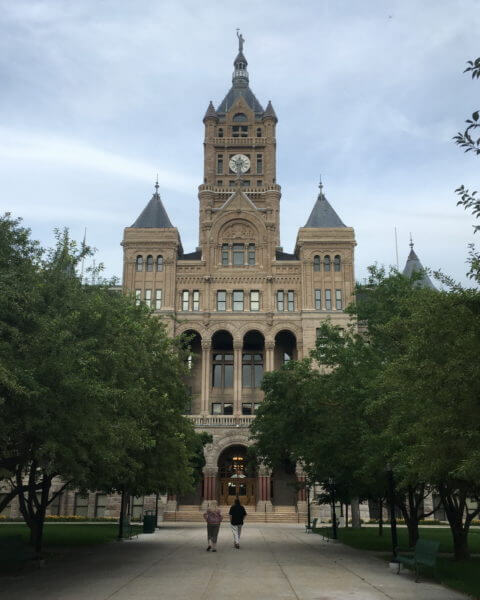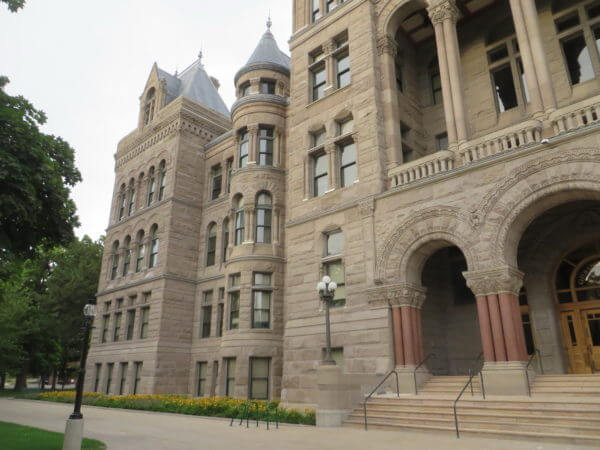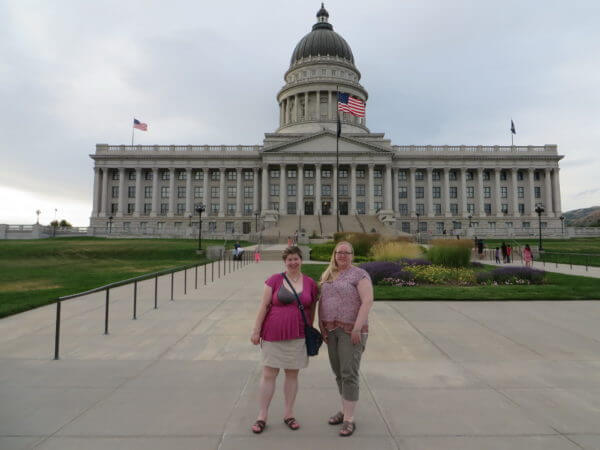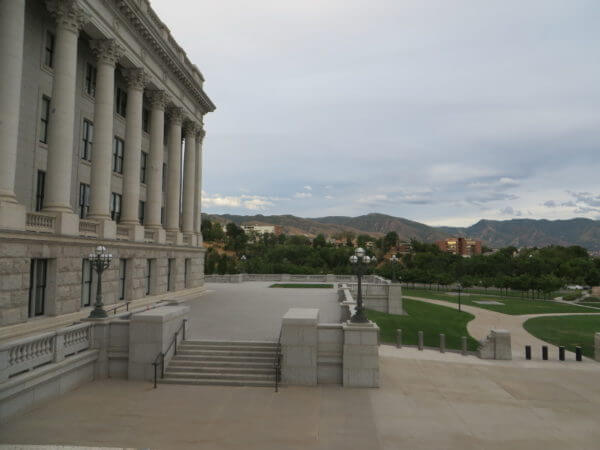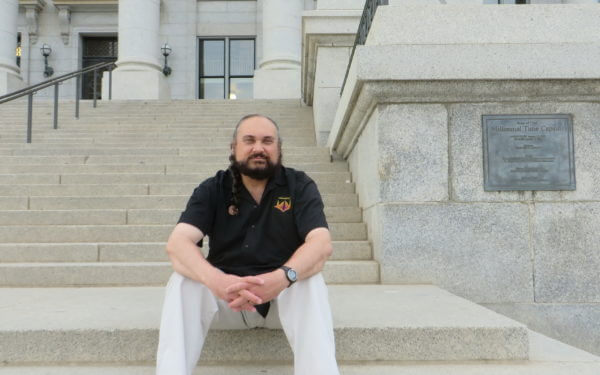 The day after the convention ended we headed for home and stayed overnight in Rapid City, SD, where we did some advance scouting for dining locations for next year's sure-to-be-awesome weekend Ricochet Meetup in the Black Hills. The only other notable stop we made was at Al's Oasis in Oacama where we stopped for gas and lunch, and the ladies posed for pictures with the bison statues.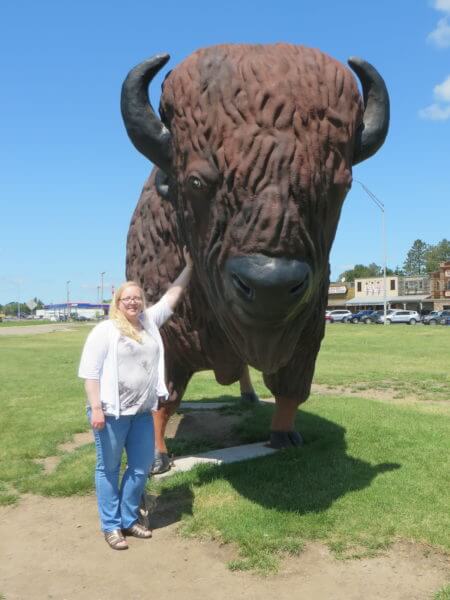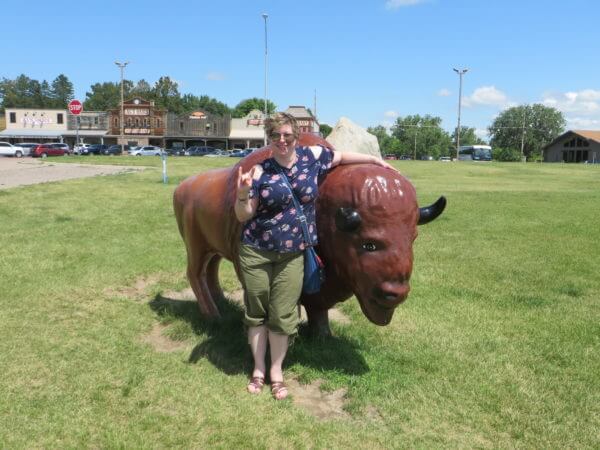 Omega Paladin also did some pre- and post-convention touring so hopefully he will fill us in in the comments below.
Published in Meetups