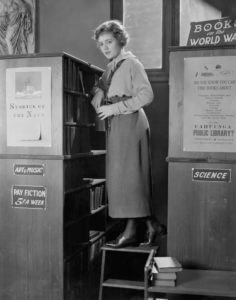 What image comes to mind when you think of or hear the word librarian? For me that image is of a conservative person (and truth be told always a woman). By conservative, I refer not to politics or ideology (I imagine librarians have always come in a variety of ideological flavors) but instead of one with a conservative sensibility or temperament which includes a certain respect for tradition and decorum. And, that makes sense (at least to me) for those who are charged with preserving and providing access to a significant portion of our cultural heritage. In recent years, however, that image is fading fast for me.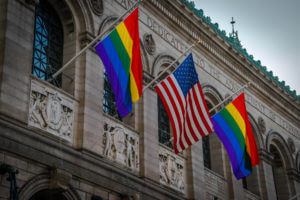 A couple of weeks ago, the American Library Association (ALA) held its annual conference and it was a cornucopia of leftism and the stupidest aspects of today's identity politics according to this July 10, 2019 article by Joy Pullmann at The Federalist. The leftist bent of the conference also clearly shows at the ALA's review of said conference. The ALA seems to be entirely on board and supportive of every aspect of the LGBT agenda including, regrettably, what I call their war on childhood. The conference involved many workshops including "Creating Queer-Inclusive Elementary School Library Programming," "Telling Stories, Expanding Boundaries: Drag Queen Storytimes in Libraries," and "A Children's Room to Choose: Encouraging Gender Identity and Expression in School and Public Libraries." And, of course, these sort of endeavors are to be encouraged and undertaken by librarians and school teachers regardless of what parents may think as per the workshop "Are You Going to Tell My Parents?: The Minor's Right to Privacy in the Library." The conference also had the usual paeans to racialist thinking and behavior such as the workshop "Talking to Kids About Race: A 'how-to' workshop" which included the current racial grievance industry charges such as white supremacy is the operating system in the USA, and white fragility is a tool of white supremacy. Oh, and I am happy to report that the conference was able to approve a motion that denounced detention centers for illegal immigrants. How daring of them!
I suppose I should've been surprised by Ms. Pullmann's article, but I really wasn't. It seems the ALA has been moving to the left for several decades now. I first became aware of this shortly after the 9/11 terrorist attacks. In the immediate aftermath of those attacks the Congress passed and President Bush signed into law what was called the Patriot Act, the purpose of which was to strengthen national security. Specifically, the ALA opposed Section 215 of that law, which provided for the collection of "business records," as per this fact sheet prepared by a group in support of the law. To be fair, there were legitimate concerns regarding this provision of the law and the Congress eventually allowed Section 215 to expire in 2015. That said, the ALA's reaction to the law was hysterical and went beyond criticism to willful disobedience of the law via purposeful destruction of records they thought pertinent to the law.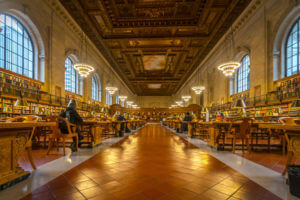 Around the same time, librarians were in the news for another issue. At some point twenty or so years ago, libraries began to connect to the internet and provide computer terminals for their patrons. This is all well and good; however, hardcore pornography was and is readily available and accessible on the internet and, although filtering systems exist to deny access to the porn, the ALA and librarians across the country have refused and continue to refuse to provide these filters on first amendment and other spurious grounds, despite the fact that the computers are regularly used for the viewing of hardcore porn. The silliest aspect of this issue is that until the introduction of the internet into the libraries no one ever went to a library to view pornography.
More recently the ALA has eagerly joined in on the current practice of expunging from polite society dead white people for some real or imagined transgression against one the pillars (sex and race) of today's identity politics. In 1954, the ALA established the Laura Ingalls Wilder award – a lifetime achievement award for authors and illustrators of children's literature – and named her as the first recipient for her "Little House" books. In 2018, the ALA renamed the award the Children's Literature Legacy Award because her work does not comport with the ALA's "…core values of inclusiveness, integrity, and respect" since her books "…reflect dated attitudes towards indigenous people and people of color." In their announcement stripping Wilder of her honor, the ALA also made sure to congratulate themselves for not removing these horrible works from their library shelves. How generous of them.
With their appetite whetted by the Wilder award renaming, the ALA decided to take down a much bigger fish in the library world in 2019 – that of Melvil Dewey, the inventor of the Dewey Decimal system of library classification. And so at this year's annual conference it was decided to strip Dewey's name from the American Library Association's top award – the Melvil Dewey Award- which is awarded annually to an individual who has demonstrated "creative leadership of a high order" in such fields as classification and cataloging, library management, and library training. It seems that Mr. Dewey had a bit of a #metoo problem. According to one biographer, Dewey "…was a serial hugger and kisser," while another biographer stated that Dewey engaged in "unwelcome hugging, unwelcome touching, and unwelcome kissing" with women subordinates over a period of decades. Sounds a bit like Joe Biden, doesn't it? He also has another problem in that he discriminated against Jews, Blacks, and others in a club he owned.
Whenever I hear or read of these situations of an organization taking a decidedly progressive turn, I am reminded of Robert Conquest's Three Laws of Politics, the second of which is "Any organization not explicitly right-wing sooner or later becomes left-wing." It is remarkable how often this process comes to pass. It is almost as true and immutable as Newton's Three Laws of Motion. I should note, at least in passing that authorship for this law seems to be in dispute. It is also regularly assigned to John O'Sullivan, a former editor of National Review. If anyone can clarify this conflict, please feel free to speak up.
I mentioned earlier my image of a typical librarian. The clip below from the 1940 movie The Philadelphia Story presents a somewhat exaggerated version my typical librarian.