Today, my favorite person is celebrating her day.
Perhaps I shouldn't be so quick to assign an individual such an unequivocal spot in the hierarchy of all humanity, but the thing about Miss (the name I'll use for writing about her on the internet) is that she's not an ordinary person. She's special.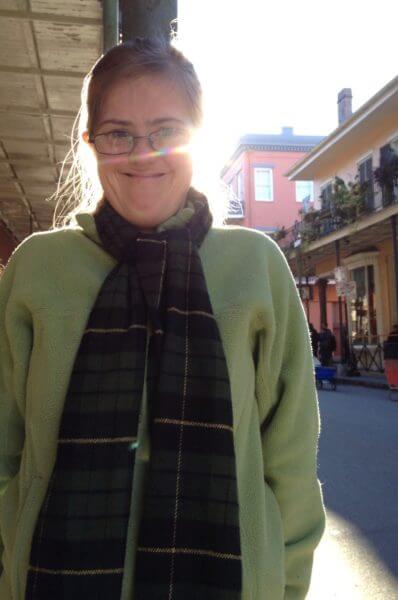 Miss was born in 1988, the third child of what would become the little Block quintet. Her place in middle is fitting, she's served faithfully as the family stone ever since. Though her siblings are scattered all about the southeast, each of us happily receives calls and text messages asking "What's happing?" on a regular basis – I myself am the gleeful recipient of a brief FaceTime chat nearly every evening. And though her rejuvenative powers are mighty, capable of stopping a bad day in its tracks, they do not suffice to encapsulate her abilities. Ten years have passed since my parents' divorce, and in the past two years, my mother has attended a Block family reunion and my father has become a regular attendee of Christmas at Grandmother's house with the Taylor clan during this timespan. 
As you can see, Miss has proven quite capable of heading off the degenerative forces our modern, abortive culture. I know my folks like all five of us, but Miss deserves sole credit in this case. She's made the kind of clean break that contemporary couples hope for impossible, and, while I'm sure it served as an irritation for my parents for years, her unintentional obstinance has been a boon to the whole family. Perseverance, after all, has been a dominant theme throughout Miss's life.
When delivered, her Down syndrome was such a surprise that I have been told the family obstetrician broke into tears. In his defense, my father tells me that she was blue and her mannerisms were almost shockingly lifeless in the moments after her birth. In fact, this doctor's failure to identify her condition had such an impact on him that when my mother came to him for her fourth pregnancy (carrying yours truly), upon her refusal to allow an additional, potentially risky test, he insisted she find another doctor. I don't know whether my parents had any contact with him in the years since, but it is unfortunate that he didn't understand that rather than a strain, it was the value added to our family that was immeasurable.
Even so, there were other troubles which arose early. At the age of 4, Miss was diagnosed with primary idiopathic pulmonary hemosiderosis, an incredibly rare condition characterized by episodic bleeding of the lungs. With a fifth child on the way, my parents were traveling around the country, bankrupting themselves in the process, hoping to determine what was ailing their little girl. Eventually a biopsy revealed the dire circumstances, there was little hope for rehabilitation. When admitted to the local hospital in West Palm Beach, not only were the chances of recovery low, but on the doubtful occasion that any improvement occurred, the likelihood of it being followed with a subsequent deluge were incredibly likely.
On Christmas Day, 1992, they received a late night call. Naturally, they were expecting the worst, but Miss appeared to have other plans. The doctors were calling to inform my parents that Miss had removed an oxygen tube with her tongue that had been assumed to be her lifeline. I guess science underestimated Miss. As I understand it, her well timed miracle was actually dwarfed by the fact that her condition was defeated entirely – the doctors assumed it was only a matter of time before her symptoms returned. They never did (I mentioned she has powers, right?). 
Today, Miss is as busy as can be. She volunteers at three thrift shops – one, an auxiliary of the local hospital, another connected to the Episcopalian church she attends, and the last is one is connected to an outreach program which provides services to the victims of domestic violence. Additionally, she works at the family owned funeral home. My mother, who runs said business, and is Miss's primary caregiver, probably deserves some sort of official accolade – "Mother of a Lifetime" would probably do. That her youngest sister also has Down syndrome certainly gave her a head start, but even so, the challenges for a parent in these circumstances cannot be easily overlooked. 
But back to Miss…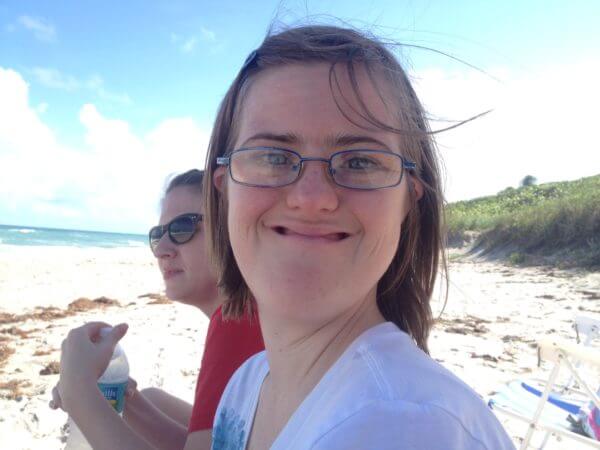 I would not consider mine to be a religious family. In fact, I'd say that my eldest sister and I (the two siblings who bookend Miss) are the only ones who have developed any interest in the divine. Nevertheless, I don't think it's lost on a single one of us that we've been blessed to have Miss all these years – she isn't just mine, but all of our favorite – and despite the innumerable errors racked up by my large family, the failure to appreciate Miss is one sin that we can comfortably say we have little to atone for. 
Then again, I suppose loving an angel isn't exactly hard work.
Of the whole clan, I probably got the best deal. There was no life without Miss for me. For nearly all elementary milestones I had my big sister there learning the ropes with me – potty training, swimming lessons, verbalizing (her's was the first name I learned). We did nearly everything together. I always had a partner in crime – and, turns out, having a kid with Downs with you while getting into trouble make people inclined to be entirely more merciful. (Just sayin')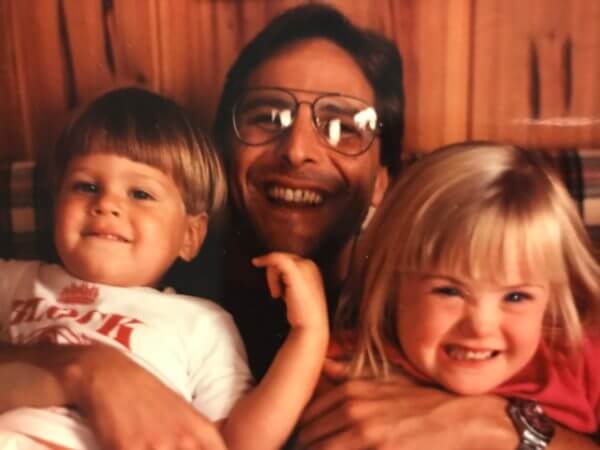 I can still remember very clearly when my father sat me down to explain to me that I'd soon begin to surpass Miss, that I would effectively become the big brother of my older sister. Before this it had never occurred to me that Miss was any different from the rest. Perhaps it was this introduction to the fundamental unfairness of life, and the need for the acceptance of personal responsibility, that inexorably led me to Ricochet; maybe I failed somewhere along the way, and those heartless republicans were able to dig in. Regardless, I cannot quantify the debt I owe to my sister for a basic introduction to decency and compassion. Insofar as I have developed character or integrity of any sort, it has come from my time with Girl-friendly (okay, so she has a lot of nicknames).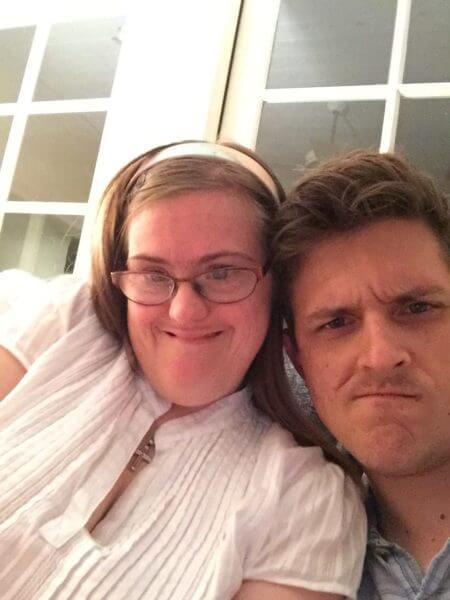 Politics has its time and place, but, on Miss's day it can wait. A week after the celebration of our nation's independence let us partake in a micro-celebration of a smaller, but still significant, miracle.
Happy Thirty-First Birthday, Miss! You're my favorite.
Published in General