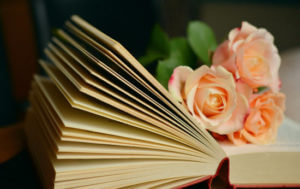 For those of us who are pretty independent and don't like anyone telling us what to do (I assume that is at least 75% of the people who follow Ricochet!), the idea of a Sabbath might be unattractive, to say the least, and distasteful at worst. But over the last couple of years, I've come to my own understanding about the Sabbath, how not only Jews and Christians can benefit from it, but everyone needs to have at least one Sabbath day each week. This is what I figured out:
In Judaism, G-d tells us that we must observe the Sabbath day and to keep it holy. I'm not the most observant Jew, but even with those mitzvot I follow, I realized why there are so many rules to Shabbat: because G-d knows we will cheat! And the only ones we will cheat are ourselves!
I believe the restrictions for Shabbat are in place because G-d knows that no matter how determined He is to give us a day of rest, we won't do it with our hearts and souls. We'll write a new post for Ricochet; we'll do just a little laundry; we'll do one more row on our knitting. I don't claim to know all the other restrictions determined by the rabbis to keep us from breaking the Sabbath, but they are myriad. I think that is because they knew that G-d genuinely cares deeply about us. He wants us to experience the peacefulness of taking a break from "creating" all week (as He did in the beginning); he wants us to appreciate the fullness of a restful day, the joy of reflecting on life, the beauty of reading spiritual works on this special day; and the opportunity to reach out to Him in our desire to be closer to Him and know holiness.
G-d knows that most of us elevate the importance of work. That we identify with that which we create, produce, and design. G-d values our work, too, because it is a way for us to follow in His footsteps and be creators ourselves, to carry on the creative work which he began. But He also loves us enough to insist that we enjoy the beauty of not-working. Of our taking time to rest, to reflect on our lives and spend time with those we love.
Abraham Joshua Heschel said the following in his book, The Sabbath:
In the tempestuous ocean of time and toil there are islands of stillness where man may enter a harbor and reclaim his dignity. The island is the seventh day, the Sabbath, a day of detachment from things, instruments and practical affairs as well as of attachment to the spirit.
 If you value your life, give yourself the chance to "chill out": create your own Sabbath. Make it a day when you can relax, reflect, and joyously be with those you love.
Published in Group Writing