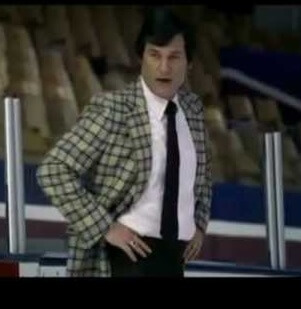 "When you put on that jersey, you represent yourself and your teammates. And the name on the front is a hell of a lot more important than the one on the back! Get that through your heads!" 
It seems that there is a video of a present-day hockey coach's speech to his players that is going viral.
For now, the coach is anonymous (as of my last reading), but I doubt that will be the case much longer. I do pray for him. In our hypersensitive, PC world of lightning-fast offense taking, this type of straight talk is as verboten as the wrong books in Hitler's Germany. Someone is just waiting to dox him.
Well, I applaud this coach. Unfortunately, the behavior of the USWNT and many NFL footballers has forced this issue. There was a day when it did not need to be imposed on any athletic team. But the hyper-sensitivity and hyper-arrogance of the individuals playing sports these days places the most importance on the name on the back of the jersey, rather than the front. Sad.
This coach just took a page out of Coach Herb Brooks' playbook … Again!
Well done Coach. This Bud's For You!