With the latest attack on Donald Trump regarding his plans for Independence Day, I became even more sharply aware of the blatantly deceptive words and actions of the Left. Yes, I know it's all about politics, but they are so willing to do just about anything—including physical and verbal attacks—that they border on demonstrating a type of psychosis.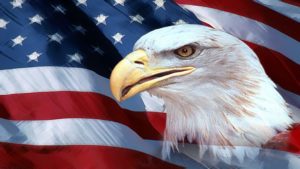 It's difficult to separate their lies and fears from their arrogance.
The latest attack on Donald Trump's plans for today were all about what he might do. The complaints about expenditures (when the Left won't provide funding for the children at the border) is a joke. Their assurances that Trump would use the opportunity to grandstand about himself and the Republican Party, all examples of predicting the future. They criticize the demonstration of military power when many of the most dangerous countries in the world only appreciate power shown in its most visceral form.
These people were unwilling to call the border crisis what it is: a crisis, for goodness' sake! They tried to claim that Trump would misuse the humanitarian aid, thus they wouldn't approve it without a way to slap his hands if he didn't use the money exactly as they said. Then, after delaying approval of the funds, allowing the crisis with the illegal aliens to deteriorate beyond the incomprehensible, they finally approved $4billion—and then finally traveled to the border the very next day and decried the conditions—and blamed Trump! Will the American people see through their deceit and irresponsibility?
I'm sick of it. And sick at heart. Today should be a glorious celebration of this great country, our values, and our freedom.
But I'm going to close my eyes and take a deep breath for just a moment; I encourage you to do the same. Let's do our best to put aside the delusions and deceptions of the Left and remember how incredibly fortunate we are to be citizens of this great country. Let's remember the dedication of our Founders, the sacrifices of our military and those leaders who still trust in the American people.
G-d Bless America.