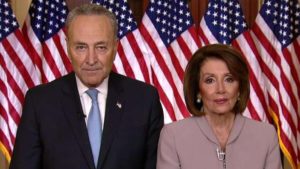 GrannyDude had an outstanding comment on another thread which read:
I should think that when the government is in charge of healthcare, there are strong incentives to discourage any "extra" medical attention, because it will raise expectations in the client class. The National Health in Britain didn't want to pony up for little Alfie because then all sorts of parents might expect their very-sick-child to receive potentially lifesaving care. Alfie couldn't go outside the system (e.g. to the US) because then British parents might reasonably ask "if American babies can get that treatment, why can't British babies?
Granny brings up a question that has crossed my mind, from time to time. As you might imagine.
There are several countries around the world with significant governmental control of medicine which do allow people to pay for better care if they want to. Those systems inevitably result in a two-tier medical system – a private system for those with some means, and a public system for those who don't have such means. And if you get sick, you don't want to be in the public system, as you might imagine. Canada takes a different approach. Concierge and other models, which provide better care for more money, are illegal. To get better care, you have to leave Canada. (Ever wonder why Mayo is in Rochester, Minnesota?) This is not as restrictive as it seems, because around 90 percent of the Canadian population lives within 100 miles of the US border. But the underlying point is important: The system is fair only if everyone is forced to comply with it. But you can understand my curiosity – this is what I do for a living.
I practice concierge medicine in Hilton Head. I'm good at what I do, and I earn a very good living by providing a service which is not readily available through conventional means. Which bring up Granny's question which is of such intense interest to me:
As our government gains more and more control of healthcare, will it remain legal to seek better care outside the system?
With the remarkable failures of socialized medicine around the world, nearly the only feature that can garner support is that it is fair. So allowing people to work around it, is certain to erode much-needed support. So our legislators must vote to make concierge care illegal. It must be fair.
But then again, it's not that simple. There are a few problems here, but this one is not insignificant:
All of our legislators are members of concierge medical practices. Along with the generous donors who don't mind dumping a million dollars into a political campaign via systems of varying legality. Do you really think that when those people get sick, they sit in plastic chairs in a Medicaid clinic somewhere?
Of course not – these are important people. So our legislators must vote to make concierge care legal. Socialized medicine is for those people over there. It makes sense only if I can continue to get good care when I get sick. After all, I'm a very important person. A two-tier system makes sense.
It's easy to criticize our legislators. But which would you choose? Elections are complicated. Tough call.
I'm not interested in ethics here – this is about my ability to earn a living. So what do you think is likely to happen?
What do you think? As our government gains more and more control over medicine, will higher-level care become illegal? Or just part of the system?
I value your opinion. And I don't want to move to Costa Rica.
Thanks in advance for your advice. I really don't know how to plan for all this….
Will my job become illegal in two years? Or will our progressive leaders build a new system which openly allows for important people like themselves to seek better care than is available to, well, to those people over there?
My wife likes our nice house. She looks forward to your reply. Is my job sustainable? What do you think?
I thank you in advance for your input.
Published in General