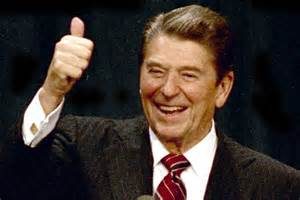 Friday at the WSJ, Peggy Noonan's weekly article is titled, "My Sister, My Uncle and Trump."
It is notable in much of what Ms. Noonan reveals in the article about her sense of things, her outlook, her instincts … behind the scenes. She has not revealed any of this previously in her own WSJ writings (to my knowledge) as her bias heretofore has decidedly been very never-Trumpish. She is a very talented writer with terrific observation skills. It is my belief that she has allowed her fear to override her natural instincts. But my sense is, she's moving toward the President.
Throughout the article, relating discussions with her sister and uncle, she makes the case for President Trump. She understands the reasoning, the rationale, the feeling of freedom … and yes, joy … that is unleashed with pushing back on the entrenched elitists attempting to control our lives. An example from the article:
But they were looking at their country and seeing bad trend lines. In choosing Mr. Trump they were throwing a Hail Mary pass, but they didn't sound desperate. They always sounded jolly. And I realized they hadn't sounded jolly about politics in a while.

Below the jolliness I sense the spirit of the jailbreak. They were finally allowed to be renegades. They were playing the part of the rebel in a country that had long cast them as the boring Americans—stodgy, dronelike, nothing to say. The lumpen working and middle class, dependable heartland-type boobs. Everyone else got to act up and complain. They were just there to pay the taxes, love the country, send the boys to war.

Now they were pushing back, and hell it was fun. It was like joining a big, beautiful anti-BS movement. It was like they were telling the entire political class, "I'm gonna show a little juice, baby, brace yourself."
[Um … Peggy … it's President Trump. Respect the Office and all.]
But at the end, she ultimately retreats and lets the fear (of what, Peg? Donald Trump? C'mon, woMan!) take control of her again and she aches to try to articulate her pearl-clutching feelings … but, but, but … "unreadiness." Oh, for Pete's sake. You want to talk about "unreadiness" Peg? At the same WSJ today, your colleague Michael Blechman writes "Liberalism Isn't What It Used to Be." These Socialist Democrats ain't your grandfather's Democrats. These folks hate America. Even Creepy Uncle Joe Biden is going to be chewed up and spit out before this primary is over … by his supposed friends. This is what "the unreadiness of the White House" looks like. If you love your country, you will board any train that beats this beast back.
So … let it go, Peg. Fear is crippling. It robs you of your good natural instincts. Jump on the train. Keep America Great. Heck, you could offer your services to the President Trump re-election campaign and let Kim Strassel take your place at the WSJ. Think how proud of you that your sister and uncle will be. Think how much America will benefit. Imagine … what President Ronald Reagan would think about you doing this, throwing caution to the wind (based upon your gut instinct) and being jolly, a "renegade," and playing the part of a "rebel in the Country" that needs exactly that right now! And you can once again help to add articulate words of hope and joy for the President of the United States to speak.
So take a running jump into the pool! The water's fine. And the setting reminds us of President Reagan, the last GOP renegade. You'll feel right at home with the rest of us sisters, brothers, and uncles.
Published in General