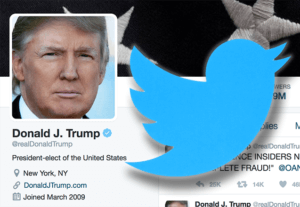 Trump's favorite bully pulpit is his iPhone and he's ready to pound it for the first primary debates of his Democratic opponents. From the Wall Street Journal:
The president, who has spent years embracing social media for his political advantage, is tentatively planning to live-tweet the debates on June 26-27, according to people familiar with the planning.

Mr. Trump, even from a remove, always promised to be the most important figure at the debate. Regardless of the specific debate questions, many Democratic voters will be listening for how each candidate plans to take down Mr. Trump.

Interacting in real time on Twitter would make Mr. Trump's presence more tangible by directly inserting himself into the political conversation unfolding on stage. His posts could provide instant responses as well as insights into which attacks he feels most acutely.
While it will certainly entertaining, do you think it will help or hurt Trump's chances in 2020?