Iran to Break Nuclear Deal Uranium Stockpile Limit
The Iranian atomic agency confirmed Monday the country will soon exceed the limit for its uranium stockpiles set out in the failed Obama-negotiated JCPOA nuclear accord.

Speaking at a live news conference broadcast on Iranian state television, spokesman Behrouz Kamalvandi added Tehran will also increase enrichment levels of its uranium holdings "based on the country's needs."

The announcement follows comments by Iranian President Hassan Rouhani on June 15 that his country will continue scaling back compliance of the 2015 Joint Comprehensive Plan of Action (JCPOA) nuclear deal unless other signatories show "positive" signals about the agreement.
You know this really takes me back to my childhood.
Yes, the good old days. A quiet peaceful time with little conflict to interfere with our quiet peaceful lives. Funny, now that I remember it more clearly there never was any such quiet peaceful time. Life always seemed to involve one kind of conflict or another. There never was a time you could just crawl into your safe space and avoid the whole thing.
Tehran is a pirate state. They intend to hold the world economy and their own people hostage. Their megalomaniacal ideology encourages them to agress upon the rest of humanity relentlessly. When Thomas Jefferson sent the flotilla to the Barbary Coast he gave those pirates his answer to their extortion.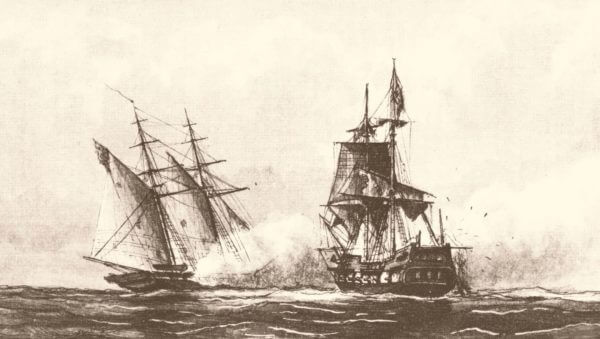 We don't pay tribute to pirates. The Mullahs can choke on the Uranium.
Published in General