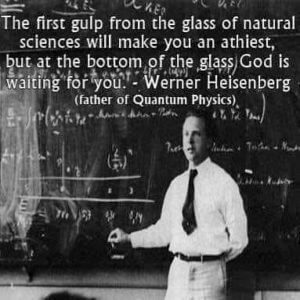 When I learned how to scare warts, my view of the whole world changed. The procedure is pretty simple. A patient comes in and asks me to remove a wart from his hand. I'm busy or don't want to deal with cryo or surgery that day, so I frown at the wart, stroke my chin, and say, "Yeah, well, sure, but to remove that is a very painful procedure that takes a long time. We don't have sufficient time in the schedule today for it. Come back in six weeks. We'll do it then." The patient comes back in six weeks, and the wart is gone. It's called scaring a wart. I was taught this in my post-graduate training, and I used the technique (It often works!), I just didn't understand how it worked. Because what that means, is that if your brain really wants to get rid of that wart, it can. But how?
One of my board certifications is in Clinical Lipidology, which is sort of the study of the underlying biochemistry, genetics, and molecular biology of atherosclerotic plaque deposition and rupture. I was at a Lipidology conference some years ago when a researcher brought up scaring warts. This seemed like an odd topic for a cardiovascular conference. But he had been researching the scaring of warts for years. (He must have been fun at cocktail parties: "…no, I don't actually scare warts, I study the molecular biology which allows for the scaring of warts…" * …pretty girl slowly backs away with a frozen smile on her face… *)
Anyway, he would isolate the particular white blood cells which attack the particular viral particle which causes that particular type of wart on that particular person's hand. Then he found a way to mark these particular cells with radionucleotide tags. He would then scare the wart, and perform serial radionucleotide scans to track the movement of these cells around the body. Simple experiment, although the details are a little tricky.
He found that these cells were pretty evenly distributed around the body, as one might expect, until he scared the wart. And then a huge majority of these cells would go directly to the wart in question. They would not go to other warts. Only the wart in question. Now think about that for a second.
That means that one of those particular white blood cells is drifting around the body, minding its own business, until it receives some sort of signal from the brain. Then, in response that signal, the cell will come to an intersection in an artery, and choose right or left, and choose again at the next intersection, and again and again and again, until it completes an extremely complex journey through a convoluted system of arteries, arterioles, and capillaries, until it gets to a very specific location on the person's hand. And then it starts kicking some viral butt.
Now how on earth does that cell know where it's going? How does it propel itself (or how do the arterial walls propel it) down a certain course? How does the signal from the brain work – does it use some system like GPS coordinates? Apparently blood does not flow around your body like water in a stream. It seems to be an organ which intelligently distributes resources to where they are needed at the time. Or something like that.
How on earth?
We have no idea. Not a clue.
But we spend a lot of time researching this because if we ever figure out exactly how this works, we've just cured cancer. We could give someone chemo, tag it to go only to the pancreas, and give enormous doses of chemo with no side effects elsewhere in the body. We could send antibiotics only to the lungs, to treat pneumonia, with no risk of intestinal complications. Just imagine what we could do. The possibilities boggle the mind. But during the lecture, that's not what my mind was boggled by.
I was sitting there, a cup of Starbucks getting cold in my hand, wondering how something like that could simply evolve through random chance, natural selection, evolutionary pressure, survival of the fittest, and so on. Lightning hits a mud hole, and a few hundred million years later we have cellular anti-viral assassins with GPS guidance systems and elaborate communication systems to an intelligent central control hub? Man, I don't know. That's a little different from Boyle's Law or something.
So I'm a slow learner. I lived my whole life surrounded by God's miracles and I completely missed them. Until one day, God whaps me upside the head with wart research. And I just couldn't avert my gaze any longer.
God: "Yo! Mr. Genius! Maybe things will look a little clearer to you if you OPEN YOUR #$%& EYES! C'mon! Why don't you try using that brain I gave you, for a change?!?"
I suspect that God whapped Heisenberg upside the head with something a bit more glamorous than warts. Something like quantum mechanics. Whatever works, I suppose.
When I started my study of basic science, as a child, everything made sense. Basic science just makes sense. You can see it. But as I delved deeper and deeper into more advanced scientific study, it started to make less sense, rather than more. The things I knew became less obvious, and the things that I didn't know became more difficult to ignore. Until I felt myself becoming less certain of even the things I thought I knew. Of everything, really. For a math/science guy, searching for understanding, it's a disconcerting feeling.
But once I realized that perhaps things were not necessarily as random as I had previously believed, then things started to make sense again. There is a lot about science that we can understand, but I think we will eventually reach a point where we're staring into the mind of God, and we won't necessarily understand what we see.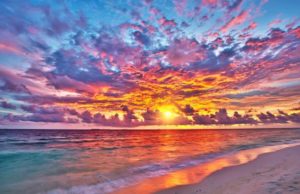 I am one of the many who feel that they lack sufficient faith to remain an atheist. I tried for years. I really did. I thought I was so clever. But even clever people can't rationalize away the obvious, sometimes. They often can, but sometimes they just can't.
Some people see God when they look at a sunset. I see Him when I study subendothelial pathophysiology. It's beautiful, once you know what you're looking at. I now see the study of science sort of like a course in Art Appreciation. It's ok if you don't always understand what you're looking at. It's ok to just marvel at the wonder of it all sometimes. You continue in your unending search for understanding, but you accept that there will always be some things which remain beyond your grasp.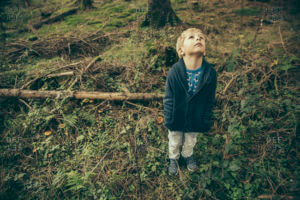 Atheists tend to find this to be scary – an urgent problem to be fixed – or perhaps ignored – or even more dangerously – a problem to be rationalized with false hypotheses which confirm their pre-existing biases. Religious students tend to find these same problems to be exciting – wondering "Cool! How the heck did He do this?".
I can understand atheist artists, or atheist auto mechanics or whatever, but I really don't understand atheist scientists. They are a very recent phenomenon, historically. How you can spend your whole life in the pursuit of scientific knowledge and not believe in God is one of the many things that is beyond my understanding. How can you not see that which you spend your life studying?
Although I couldn't see it either, for years. It sometimes takes a while, especially for us slow learners. I hope God understands.
I know that Mr. Heisenberg does.
Published in General