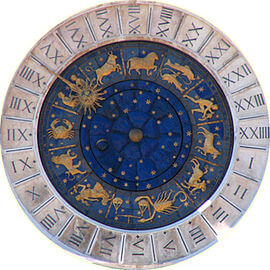 As we know, in the study of Astrology the positions of the celestial bodies at the time of birth shape the rest of one's life.
Pseudoscience? Perhaps. I'm not going to be judgmental here.
However, I will take the opportunity to offer my own, alternate, theory. Dare I say, an improvement on Astrology. That the number one song in the charts at the time of birth shapes the rest of one's life. I mean, if planets 100's of millions of miles away should have an influence, why not something much closer?
So, let's give it a try. Post the song that was number one at the time your were born.
Wikipedia makes the process easy: List of Billboard number-one singles
Some of you might be hesitant, might not want to reveal your age. I understand. Feel free to substitute somebody else's birthday, we won't check.
---
I'll go first. Elvis Presley, "(Let Me Be Your) Teddy Bear":
I never actually liked Elvis' music. So, like with Astrology, there is some interpretation required.
(That beautiful guitar he never actually plays is a Gibson J-200.)
Published in General