Compared to many of you, I'm new to the abortion discussion and am self-conscious about taking positions on it. I have never been pregnant nor have I had an abortion. Until about 15 years ago, I was pro-choice. Gradually I have found myself soundly in the pro-life position. Yet the arguments that are occurring, even among those on the Right, have caused me to take a closer look at my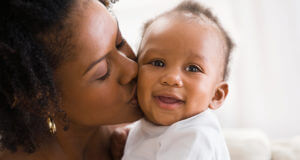 beliefs. I thought our having that discussion here about the abortion laws might help many of us learn from each other and clarify our views.
First, there are many states that have decided, with exceptions and no exceptions, to ban abortion. There are a whole range of criteria for whether abortions should be banned and when and how abortions might be legal:
Multiple states such as Kentucky and Georgia have passed bills that ban abortion once a fetal heartbeat is detected, around six weeks of pregnancy, while Alabama recently passed the strictest abortion law in the country, banning the procedure with few exceptions.

Several other states are considering "trigger" laws that go into effect to ban abortion should Roe v. Wade be overturned, while other states like New York have passed bills that enshrine abortion rights.
In most of the states that have passed legislation regarding abortion, those laws will go into effect in the next month or two; in many cases, legal actions, particularly by the ACLU, have already been issued. And several other states are in the process of reviewing the status of abortion in their states to determine whether to take action.
The most intense controversy seems to be whether or not exceptions have been included in these laws for rape, incest, or the health of the mother. The Alabama Senate wrestled with this issue:
The Republican-majority chamber adjourned in dramatic fashion when leaders tried to strip a committee amendment that would have added an exception for cases of rape or incest. Sponsors insist they wanted to limit exceptions because the bill is designed to push the idea that a fetus is a person with rights, in a direct challenge to the U.S. Supreme Court's landmark Roe v. Wade decision that established a woman's right to abortion.
Whether this approach would have the intended impact at the Supreme Court is difficult to discern.
The controversy rising among those on the Right is how to address exceptions to these bills:
Reporters on Capitol Hill have peppered Republican lawmakers with demands to know whether they agree with Alabama's law, which forgoes the rape and incest exceptions.

House Minority Leader Kevin McCarthy said that for him personally, the Alabama law goes too far and that his position is in line with the views held by both President Trump and former President Ronald Reagan, who favored the exceptions. But Minority Whip Steve Scalise said that when he was in the Louisiana legislature, he supported anti-abortion legislation that only had exceptions for when the life of the mother was in danger.

'I am strongly pro-life and I do believe we ought to try to protect life at every stage and that is why protecting the life of the mother was an exception I've always supported,' he said.
There are some people who feel that after the horrendous experience of a rape or incest, a woman should not have to carry a baby to term; if her life is at risk, how does one decide which life to save? In some cases, the woman's health at risk has included her mental health.
On the other hand, no matter how the baby was conceived, the baby is a human being, too. It didn't choose to be conceived by rape or incest. It doesn't bear responsibility for causing the mother's health to be at risk.
And finally, if both lives are to be considered, should the mother be expected to carry the baby to term and take the option to relinquish him or her through adoption? Wouldn't this choice be the most moral and fair for both?
A number of questions can be gleaned from this discussion—
*What criteria should be included in an abortion ban law, in your opinion?
* Should the potential impact on the Supreme Court be a consideration?
*What are your thoughts about exceptions to be made?