Grandpa was an RAF fighter shot down over Nazi-occupied France and was held for four years as a Prisoner of War in a German internment labor camp, the best of the three options if you had to choose. Think North Korea. Other's were not so relatively lucky. While he was surrounded by hunger and death, the constant rumors that the Vichy Government would hand over Jewish POW's to the Gestapo were true. Many were transported to a nearby internment camp (Drancy) before being sent to the Third Reich's concentration camps or extermination camps, mostly in Germany or Poland.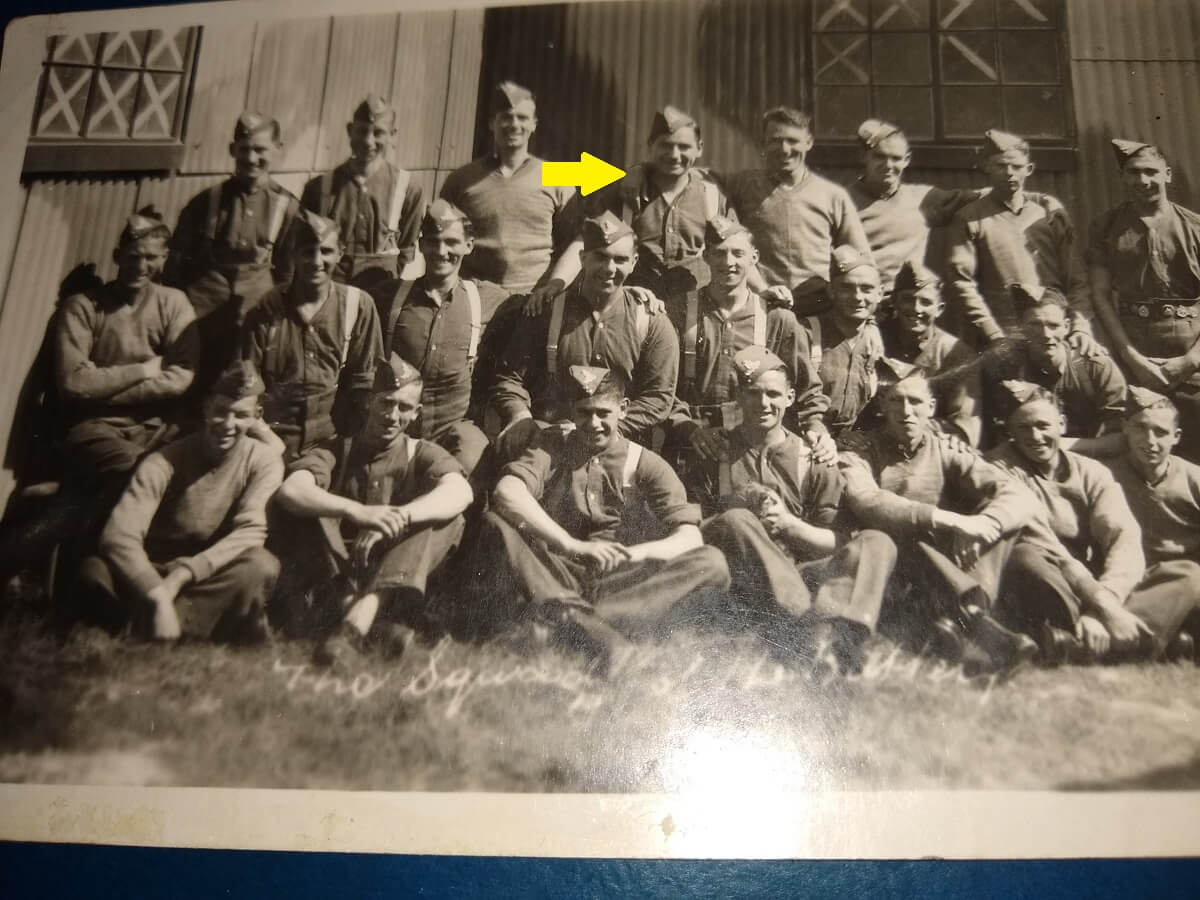 From 1939 to 1945 (from a build up in 1936) on average 10,000 innocent people were killed daily. Families were ripped apart, women and girls were beaten and raped, men and boys were tortured, and many served as guinea pigs in horrendous and grotesque experiments by Nazi doctors. For those not shot, electrocuted, or gassed many died from malnutrition, disease and being worked to death. 
Dad, a pre-teen living in the poverty-stricken, bombed out East End of London survived the German Blitz by sleeping in the London Tube for 71 nights while facing daily fights and black eyes defending himself at school simply because he was Jewish. Even as England's bravest were fighting the evil regime, many in Britain didn't know of the horror show across the channel. Eventually, like many other youths, Dad was put on a train to the Midlands where he spent the rest of his formative years in Northampton, England. By the time he was a Cadet, the war had ended.
A few months after the liberation, Grandpa came home to face the demons in his dreams nightly, while during the day not able to provide in any meaningful way for his family. Rations and poverty caused my Father and most his age to be constantly hungry. The dummy boxes of fake oranges in the shop windows that showed artist renderings of the orange groves of California served as Dad's earliest motivation to work hard so he could one day live among those trees and sunshine.
My Grandpa never spoke of the war. The daily horror he lived for four years was internalized and forever stamped on his consciousness. Like so many men, the war forever changed him. Some called him "shell shocked", the early equivalent of PTSD.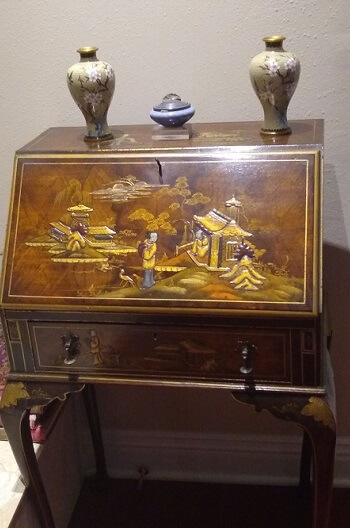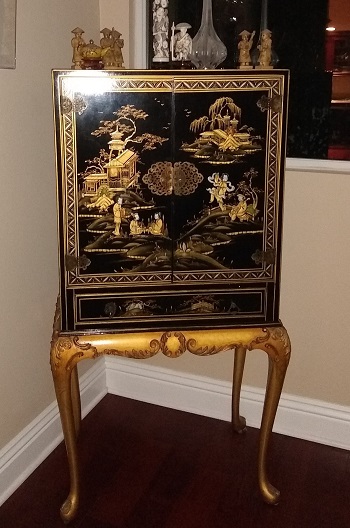 He was a very quiet man, barely speaking to anyone. The only outlet for any communication was painting furniture, something he would do to bring in enough money to feed his only child and wife. He eventually started to paint pieces in Japanese themes, such as black lacquer armoirs and desks and sold them to local hotels for their lobbies. His reputation started to grow and some of his furniture, created over 60 years ago, remained in high-end hotels throughout London for decades, such as The Churchill at Marble Arch. 
Chain-smoking and painting is how I barely remember him before he died of lung cancer at the early age of 57. According to Dad, Grandpa only came out of his shell when he saw his grandson, me. He would hobble around with me on his back, loudly announcing to nobody in particular he was selling coal. "Sack of Coallll!"
Not sure whether my glimpses of memory are real or just remnants of stories from my Dad, but I do remember feeling so very loved by him. He knew that as so many family lines around him had ended, I was going to carry on the family name, and his only Son, my Father, would eventually have four children.
Dad passed 10 years ago this Summer, but his and Grandpa's legacy lives on in his nine grandchildren.
From the Battle's of the Bulge, Stalingrad, Berlin, and others, there are countless families who have stories of their brave loved ones that somehow, against the immense odds, stopped the 20th century's most monumental threat from overtaking Europe and forever changing the course of human history.
Let us take a moment to not only remember, but to share with the younger generation the incredible sacrifice of the men and women of the greatest generation. 
Published in History