"All I wanted to do is paint sunlight on the side of a house." — Edward Hopper
Edward Hopper would rather paint than talk. Throughout his life, he remained stoic and introverted, allowing his work to speak more than he was willing. Hopper's paintings show quiet moments of solitude, usually revealing melancholy somewhere between the oil and canvas.
His most famous work is "Nighthawks," a diner scene that has been reproduced and parodied countless times. It's hard not to look at each painting and try to figure out what the subjects are thinking. Small subjects lost in thought amid the largeness of nature and the city.
A friend of mine, and fellow fan of Hopper's, was asked for one of those interminable artist's statements to post at the entrance of his first gallery exhibition. Instead of 2,500 words discussing "the juxtaposition of the timeless and majestic elegance of nature's sensory-surpassing miracles with the entangled and growing tensions of our time in culturally reconnecting with the shift away from the human condition of love," he got straight to the point:
"I don't write. I paint."
Hopper would have smiled.
A few more examples of Hopper's work: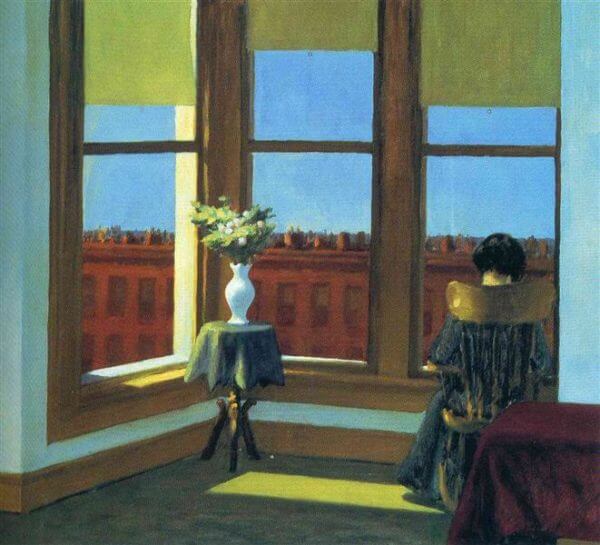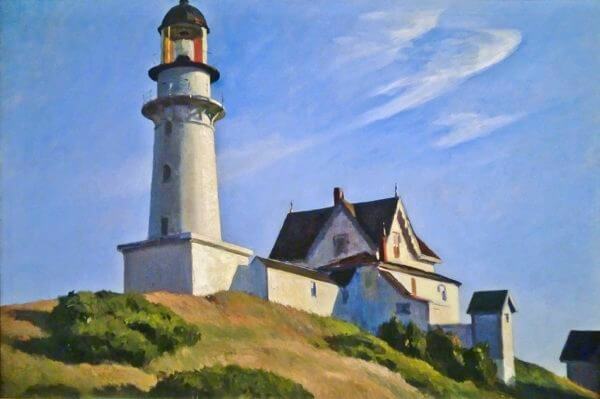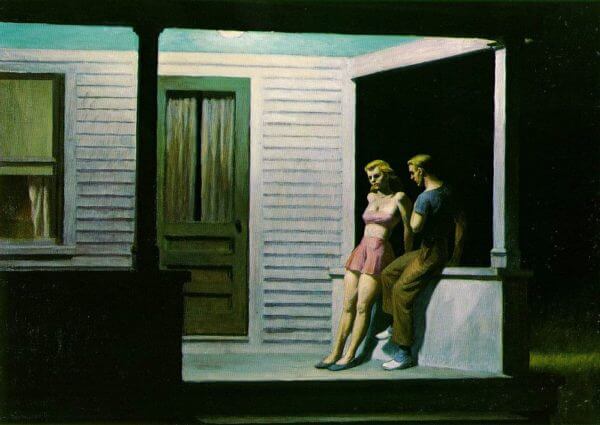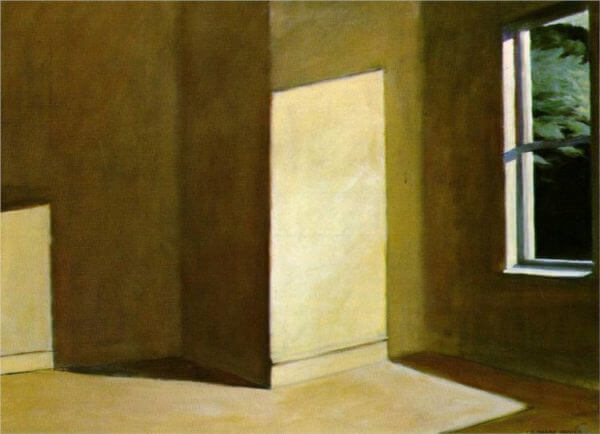 Published in General