One of the challenges the left faces is the natural human desire to improve our situation. People are typically competitive and want to do better than others. There is a reason cultures around the world are so obsessed with sports. Leftists must suppress this natural instinct and replace it with communal behavior, emphasizing the good of the collective over one's own narrow interests, more fitting of a socialist utopia. This is not so easy, because in my opinion hate is a stronger emotion than love. So leftists win elections by leveraging the petty jealousies of identity politics – it's easier to encourage you to hate those people over there than it is to get you to sacrifice for those people over there. Hate wins elections. Not love. Many people admire sacrifice and understand its importance, but there are few volunteers. One could argue that The New Testament (and thus, much of western literature) is based largely on this conflict.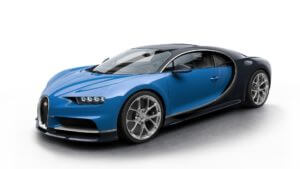 Two of my kids are scholarship athletes at major Division I schools. One of them was up late in a hotel room on a road trip with her teammates one night, and they were talking about stuff, the way college kids do. Most of these kids were from lower class families. They started talking about what kind of car each of them wanted. The consensus was that they all wanted Bugattis. Why, I wonder? Is it particularly comfortable? Or economical? Or spacious? Or known for its cargo room and towing capacity? No. It's just very expensive, and not many people have one. So they want one. They're human. I think this is a challenge for Obama, Bernie, AOC, and the rest of the Democrat party. These kids want to make a lot of money, and rather than happily spending it in taxes, they would prefer to spend it on ridiculously impractical cars. These young college kids are ostensibly the Democrat base, but even they don't seem terribly interested in self-sacrifice for the good of the collective. So how do the Democrats get their votes so consistently?
Democrats say that you won't have to sacrifice. They're going to take money away from those people over there, and they're going to give it to those more deserving. People like you, for example. This is not a simple theft. It is moral, because those people over there didn't really earn that money. They became rich by taking advantage of the infrastructure and labor available to them from our society – our collective really earned that money. So taking back what is rightfully ours is moral. If you agree, you are an admirable paragon of virtue. If you think that people should be allowed to keep what they earn, you are an unethical, selfish villain of the right. Those people over there should not be allowed to keep what they earn. Because they didn't really earn it.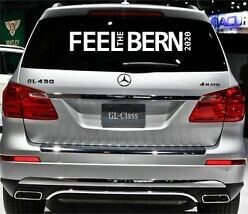 But you, of course – that's different. You will be allowed to keep what you earn, naturally. Because you are an ethical person. We hope you put a DNC sticker on that Bugatti! That seems odd, but I think it makes sense. Sort of. I guess.
People are strange.
When a leftist says they just want what's best for society, I just can't believe that works. First of all, the 20th century very clearly illustrated what leftism does when applied faithfully. Who on this planet still thinks that centralized power and enforced sacrifice is a good idea? Plato's philosopher kings don't exist. They never have.
Anyone who says they care about your concerns more than their own – that person is lying. Unless that person is your mother.
And yet AOC speaks, and the masses applaud her selfless virtue. And then they get in their Mercedes SUV's and drive home.
People are strange.
No one seems interested in living their lives in a socialist society. And half of us vote Democrat every election.
People are strange.
Published in General