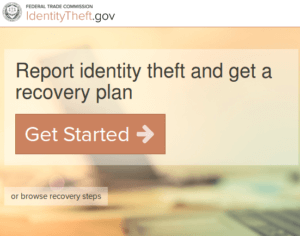 An American citizen, a single mother, worked her way through undergraduate and professional schools. She did all the right things. She networked successfully. At long last, she got a job with a six figure salary at a highly secured facility, in an industry under intense federal regulation.
Employment at such facilities is subject to constant federal scrutiny. The FBI takes the security clearances very seriously, and apparently routinely monitors indicators of risk, of possible compromise. We should all want this, because very bad things could happen if an employee in the right position was corrupted or coerced, perhaps by blackmail.
Now, Jeb!, the Chamber of Commerce wing of the Republican Party, and the red-green alliance all assure us that illegal aliens "migrants" come here as an "act of love." We are hectored about some duty to be grateful and welcoming to all. We are incessantly told that these are really good people, not criminals.
Yet, every step of the process of getting and staying here involves criminal activity. A central crime, crucial to an illegal alien getting what they want out of our society, is identity theft. So, someone stole the identity of the American woman who had done all the right things to finally reach an upper-middle class life.
Now a string of financial and other crimes began to attach to the unsuspecting woman's Social Security number. This threw red flags and she was promptly fired. No, there was no grace period, no administrative leave while she tried to untangle her life from the stink of serious vulnerability to corruption or blackmail. Indeed, it was her relative, who had been her key job network connection, who had to fire her.
Our All-American woman had to hire attorneys, somehow, and had to get every instance of identity fraud proven as such. Eventually, she ended up getting a court order pronouncing her factually innocent of all identity related offenses. If you thought that courts are not in the business of pronouncing innocence, you would be largely correct. Yet, identity theft is so pervasive, and so destructive, that states have enacted laws providing for just such court orders.
Our hapless citizen carries these two pieces of paper, heavily creased from repeated folding, in her wallet. Any time she faces a traffic stop, the drill is license, registration, proof of insurance, and the magic papers. These instruct the officer that all the garbage he sees on his cruiser's computer is to be dismissed, that he must not arrest her. The date on the court order? 2013.
But, all the court orders in the world do not clear out the internet. Almost all employment applications pass through computerized screening systems in HR departments. So, our factually innocent and highly qualified woman, an American citizen who should be benefiting from the amazing job market, never makes the initial cut. That leaves only a few kinds of legal employment.
She is back to bartending, which is how this story came to you. It was a very slow evening at a local post of a federally recognized veteran's organization. I was talking with another long-time member and the bartender, when her story unfolded like her well-worn court order, which I read.
Now she needs to update the court order, and she needs to avoid extradition to Texas. You see, someone bought or rented a car and the car was seized with serious felony weight drugs in Texas. Sure enough, her Social Security number was linked to the car purchase, rental, or registration.
You would think she would be immediately cleared of suspicion, but consider her present situation: fallen from the top of the fourth to the bottom of the second earnings quintile, back to bartending. She sure looks like a possible suspect, lending her compromised identity to make a quick buck with a cartel. So, law enforcement will have to squander resources eliminating her as a conspirator in this criminal enterprise.
She has one lawyer for the identity theft fight. She must, from time to time, secure the services of a criminal lawyer to deal with the latest law enforcement agency that sees some part of her identity connected with another crime. There is another lawyer, working pro bono, who is interested in trying to reform federal law to better protect citizens from such violations.
Ah, but identity theft need not be connected with illegal immigration. True. And. The volume of human trafficking is such that transnational cartels are major consumers of false identities. And the first round of our innocent, injured American woman's torments had one or more illegal aliens attached in the course of the investigation leading to her being found factually innocent.
She burns with anger every time she hears a media shill or politician spewing lines about how beneficial illegal aliens "migrants" are to America. She has counted the cost. She does the math repeatedly. She has already lost well over half a million dollars in wages alone.
The weed of crime has borne bitter fruit, indeed. How many more pretty, sweet-smelling blooms will lull the American voter into letting politicians cultivate these weeds? Will we shrug and offer excuses or supposed patches for the real victims, if we even truly acknowledge them? Will we be lulled and distracted until the garden of our republic is choked with weeds of corruption and contempt for our constitutional order?
Published in Group Writing