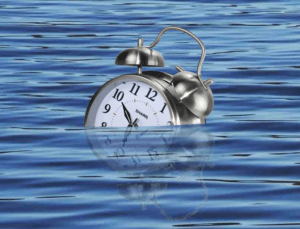 While doing some research for a snarky remark I wanted to make (yes, I research my snark) I came across a website called "Bingeclock." It's sole raison d'être is to tell you how much time you're about to waste – or have wasted – watching the entire run of a television or film series. (Pro tip: If you only have six weeks to live, don't try catching up on Gunsmoke.)
Now, we're all good at wasting time. Some of us make a living at making others waste their time. When you waste time watching me work, I guess there's some productivity going on, after all, it is putting food on my table. It also means that I can rationalize my own waste. Because I am in the sports television business the three hours I spend watching baseball 200 days out of the year is really, you know, just professional research.
Many people were disappointed in how Game of the Rings, er… Lord of the Thrones… uh, that HBO series ended this past weekend. When something like that ends with a whimper instead of a bang, well, you're more likely to feel cheated for the time you invested into it.
The most regrettable diversion I find these days is the movies. There isn't a Julia Roberts picture my wife has dragged me to that I haven't instantly regretted. (If she and Nicolas Cage ever made a live-action movie together, I'd probably just slash my wrists.)
It's probably true that it's impossible to be productive with every waking moment, especially today when technology has just handed us too much extra time. But our history of plays and literature show that even in the days of hard labor man needed his diversions. Storytelling probably began with one caveman looking at another and saying, "Grog, me bored. Tell me story."
Maybe that's why I had a love for old time radio and baseball on the radio. They both allow me to amuse myself and still do other, more productive things, like mow the lawn or make love to the wife. Podcasts are great, too, as you can have your Ricochet and still get something accomplished.
Where lies your biggest time regret? (Not including the 1 minute and 54 seconds the Read-O-Meter says it took you to absorb this drivel.)
Published in General