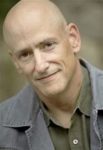 When Ricochet member @andrewklavan posted about his new book called The Great Good Thing – A Secular Jew Comes to Faith in Christ, I was curious. I was curious why he took a little flack from a few Jewish members of Ricochet when he posted about his new book, who didn't feel he gave Judaism a fair shake. But that's not why I ordered the book. As a Christian, I was born into the faith, but came to a more personal faith backward and sideways, sometimes kicking and screaming. I was curious to hear about another person's journey of faith – was it worse than mine?
So I ordered it and threw it up on my bookshelf for another day. Published in 2016, I am three years late in picking it up, but not really. I read it at the perfect time. There are times in a person's life when a book like this is profound and quite frankly, more appreciated, than other times. The recent deaths of people I love and thoughts about mortality and immortality flowing through my mind, rapidly changing world events, including challenges to people of faith, especially Christians and Jews, with the dramatic rise in antisemitism, religious persecution across the world, and the upcoming peace talks in Israel made it the right time.
This book is a story of a soul – we're all born with one, and Andrew Klavan, an atheist at one time, then an agnostic, could not shake this truth. His awareness seemed to start at around eight years old. Then there was the abusive father, along with the distant mother. In the midst of great suffering, somehow his spirit was never extinguished. I am amazed at how some people can put in words what cannot be put in words. It's like he turned himself inside out. Andrew Klavan found the words to hold his heart and soul out to the world, that others might find comfort. This book teaches how fragile children are, how innocent, and how parents especially, form their mental and emotional health and well-being.
I could not put it down. An excerpt:
The human heart is so steeped in self-deception that it can easily outrun our own lies. It can even use meticulous honesty as a form of dishonesty, a way of saying to God, "Look how honest I am ". So I let it go – I let it all go. I swung wide the gates to the sorry junkyard of my soul and let God have a good look at the whole rubble-strewn wreck of it.
Another:
An Ultimate Moral Good cannot just be an idea. It must be, in effect, a personality with consciousness and free will. Happy and sad events, from birth to death, just happen, and we ascribe moral qualities to them as they suit us or don't. We have to choose. Either there is no God and no morality whatsoever, or there is morality and God is real. I couldn't quite bring myself to accept the existence of God. But I knew the road to hell when I saw it and I chose to go home by another way.
What does love have to do with his experience, marriage, seeing a birth, being on death's door, suffering mental anguish beyond description, addiction, anger, forgiveness, miracles, poverty, success, rejection, fear, depression and ultimately peace, have to do with it? Read the book. It doesn't matter where you are in life, how old, what faith or none, how successful or barely making it – this book has something for wherever you find yourself in life. It will give you hope if nothing else. There is no other reason to write it. I found it to be a gift. It's a story of the human spirit – and in it, you will discover a better understanding of yourself and your place in this world.
Thank you, Mr. Klavan, for sharing your amazing story.
Published in General