She's stubborn as all get out. When she makes a plan, she sticks with it and won't let anyone interfere. She argues with us incessantly, and when we go against her wishes, she reluctantly goes along, but only after several protests. She always wants to go back to her original plan. And she is so polite, too; it's very annoying to see that nothing ruffles her. But most of the time we defer to her: after all, what do a couple of old geezers know about these things?!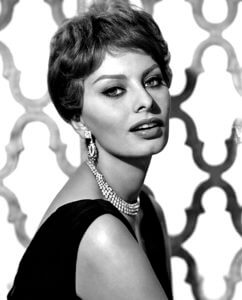 So who is Sophia? She is our GPS system. Not the name we gave our GPS system, she is the system. We have Android Auto in our car, and sometimes I'd like to throttle Google.
Sophia seems to have taken on a life of her own. And she knows how to take her revenge. One time she suggested we avoid a major traffic jam by taking a less trafficked route. Less-trafficked is right! We wondered, if the car broke down, would we find our way out of the wheat fields or have to fight off the steers! In fact, I wondered if somehow, we'd gotten off track and ended up in Kansas. And course there were no cell towers, so we couldn't re-route or call anyone. Eventually we wandered into civilization and found a gas station. Sophia was probably smirking at us by that time. But we had the upper hand once cell towers showed up.
Then there was the time we wanted to re-route to a destination. After a couple of directions from Sophia, we realized after two U-turns that we were essentially going in a big circle. Not nice, Sophia. We were once again going to show her who was in charge and took a parallel route. We showed her!
But sometimes Sophia is actually right. She wanted us to take one route to a Ricochet meet-up and we defied—yes, defied her! We went on a more familiar route. Of course, it was longer and less convenient (we found out from our friends at the meet-up).
Please don't tell her what I've said.
She might take it personally.
And we'll end up in China.
Published in General